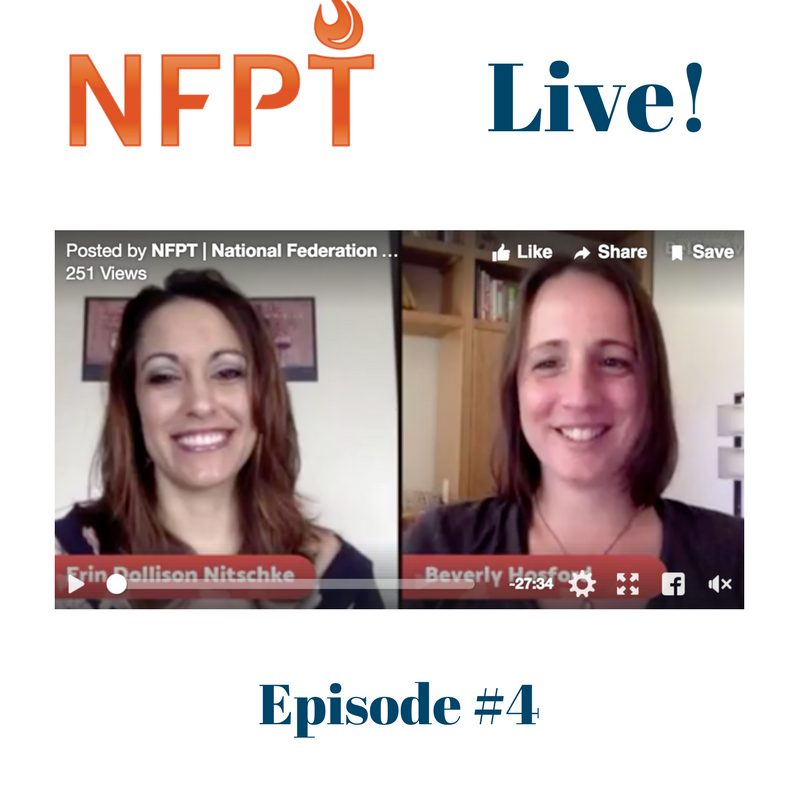 Want a mentor? Want to be a mentor? Mentors are a special, valuable and a unique part of your professional network. Sometimes they appear naturally and other times you need to seek one out for a particular goal you have or skill you want to acquire.
In this episode of NFPT Live we talk about:
*What makes a mentor different from a leader.
*Why mentors are so valuable.
*What mentors are and are not.
*Stories of our own mentors.
*How knowing your strengths and weaknesses play into mentorship.
*What to consider before seeking out a mentor.
Related Blog Posts
How to Get the Most Out of Being Mentored
5 Ways to Mentor New Personal Trainers
3 Types of Mentors to Help You Grow Your Personal Training Business
[info type="facebook"]Do you have a mentor story? If you're an NFPT trainer, join the Facebook Community Group and share it. If you're not, come chat with NFPT here, like our page and get updates for when we go live weekly![/info]
Next Week: Episode #5 – Self Care for the Fitness Professional