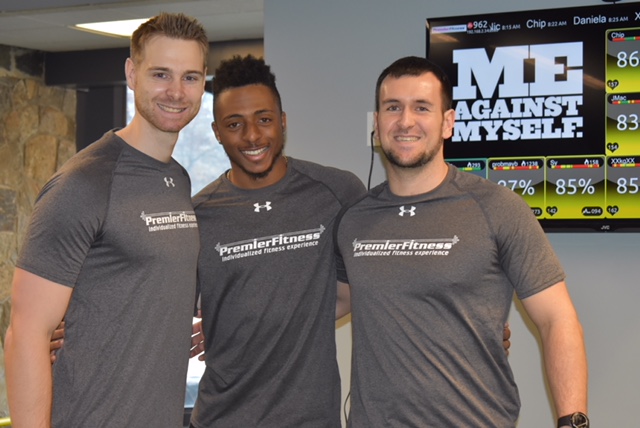 If your personal training schedule is full – or even better – you have a client waiting list – then there's an opportunity for growth. You can raise your rates or bring another trainer into the mix.
Even if you aren't full, but have the desire to grow, the advice that follows can get you to the next step. If you want to earn more money, have more free time and enjoy the luxury of earning money while you are not working – you can bring on another trainer. At any point in your career.
When you have another trainer who your clients are comfortable working with it adds flexibility and potential to your business. You can take a vacation or continuing education courses without losing money, which means you earn more money.
Should You Bring on a Second Trainer?
When clients stay with a trainer long term it doesn't leave much room for new bodies to come into the mix. Unless you diversify your offerings with another trainer or additional services that pay you a referral fee.
Christine Oakes, owner of Fun2BeFit says, "Be open to the idea of accepting support. There are only so many hours in a day. If you add another trainer to help out you have now doubled your available hours and given yourself the potential to grow your business. Even adding a support team that have different attributes can expand the number of services you can provide. Think training, yoga, pilates, boxing, etc. You don't have to do it all!"
If you have dreams of opening a gym of your own, bringing other trainers on board is a leap that needs to happen at some point. You don't even have to be full to make this happen. You just have to be brave.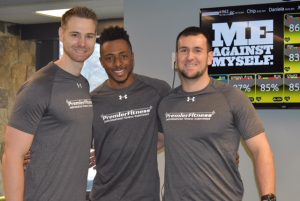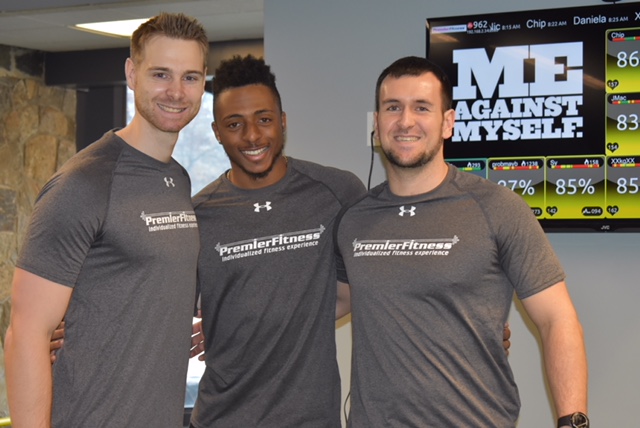 Ian Nimblett, owner of Premier Fitness says, "In order to grow your business you can't train everyone so having a team in place is necessary to build. Yes you have to pay the trainer but limiting yourself to that client versus having multiple sessions occur at the same time will only hurt your profits. Pay your trainers and have more sessions going on and still make money for your business."
Some trainers pay the extra trainer as an independent contractor. Others have the extra trainer pay them a referral fee. It depends on your situation. Check with your accountant and lawyer. If you don't have one, it may be time to add one to your business team. It's part of the growth process.
First, find a personal trainer you want to work with. Someone with similar values and training style to your own. Perhaps they have as much experience or maybe not.
You may have to interview several people and it can take time to find the right fit. So, start looking as soon as you crave or see the need for growth.
The personal trainers who trained my clients when I was busy or away were less experienced but educated, personable and excellent at following directions. I charged my clients slightly less to work with these "newer" trainers and kept $5-10 per session since I was the one coordinating and supervising the plan.
It is a luxury to earn money while you are out of town and know that your clients are staying on track. Plus, the change of pace is nice for everyone. It's refreshing.
Will Your Clients Train With Someone Else?
Around the same time you are interviewing trainers, you might want to talk with your clients about the upcoming changes. Some will be okay with a new face, others may not be.
When Oakes made the switch she said "I just asked my clients if they would be comfortable with it. Having open communication with your clients is vital to your business. They know that you are human too. If you need to go on vacation or have an event for continuing education, they will be more understanding than you think."
Nimblett says, "The first thing is selling on a philosophy or methodology. I assured all the clients that the coaches at Premier are working closely with me and the programming started from the top down. This way it didn't matter who trained because we were all working as a team."
The only way to really know is to ask. Keep your clients in the conversation and they will feel like the important part of your business that they are.
Will Your Clients Leave You?
Some of your clients might like the new trainer better than you. Because change can be nice. Their bodies might respond well to a different pace of training even if the exercises are similar.
The new trainer might be a better fit for some of your clients. If you have a contract in place to protect your business and layout the financial expectations this could be a win-win for everyone. Setting up paperwork ahead of time can save you frustration and regrets later on.
Growing your business can be challenging and uncomfortable. Especially once you are established and in the flow. As the saying goes, "If you want what others don't have – you need to be willing to do what others won't". If change and growth were easy everyone would do it. Best of luck to you!
[info type="facebook"]Keep us posted on your growth in the NFPT Facebook Community Group.[/info]