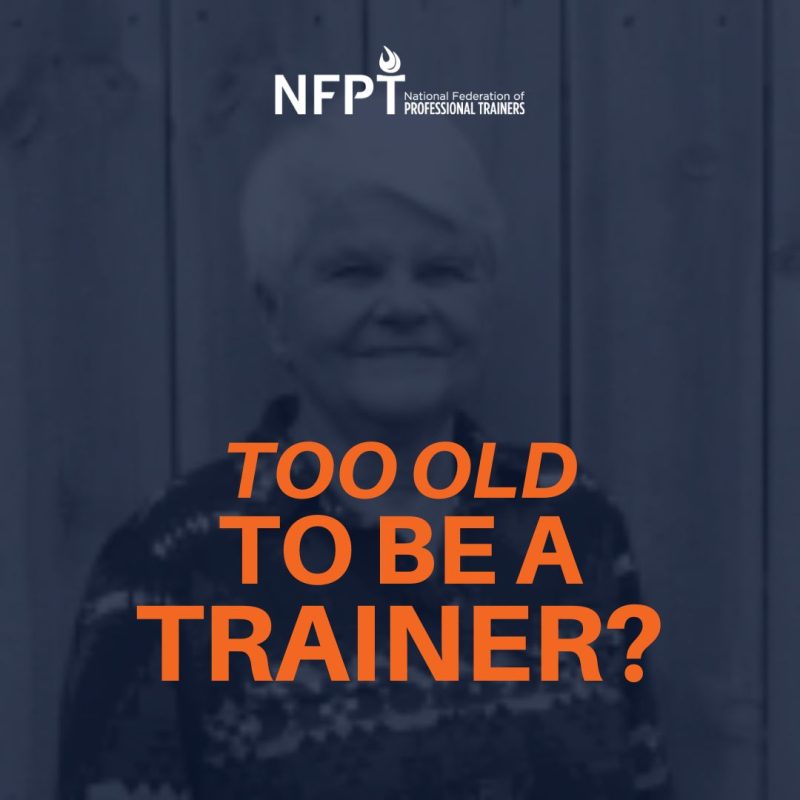 "Am I too old to become a personal trainer?" You're never too old to start an exercise program and the same is true when it comes to becoming a certified personal trainer. NFPT has an active and certified 89-year-old trainer, so I'd say there really is no limit!
People of all ages are seeking fitness and many of those people want a personal trainer that can really understand them. Someone who's been through similar life experiences and overcome the challenges that arise as we age.
In fact, 40% of NFPT-certified trainers are between the ages of 42 and 60, with a few being in their 70's and 80's as well!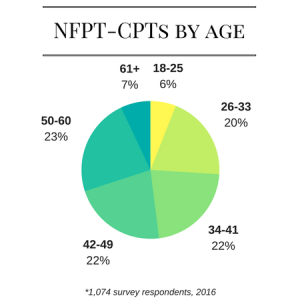 Whether you're retired or close to it, a personal training career and/or hobby may be a possibility for you. Here's some inspiration and information for you to consider.
Thoughts from NFPT's "seasoned" trainers
Here's what people who are truly practicing what they preach live an active lifestyle and inspire others to do so.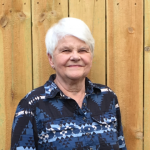 Beverly, who is NFPT certified and 89 years old instructs group exercise classes for a clientele of people she refers to as "seasoned citizens" at a community parks and recreation complex. Part of why she does this is to "maintain my own strength and stamina and to present an encouraging and suitable example to those with whom I interact." She loves it when people learn to stop doubting their abilities and embrace and expand on them.
She jokes, "Because I am one of them," I can tell the people in my class that some mornings when my feet get out of bed I have to wait for the rest of me to catch up… Occasionally laughing at ourselves is a prerequisite to keep the party going." There are no excuses when you're in class with an 89-year-old!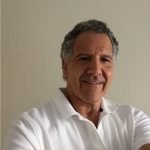 Frank Manganella has been certified with NFPT for 23 years and is 63 years young (his words). He gives this piece of advice to people who are retired and considering a career in fitness. "Be sure you are passionate about fitness. Because our population is aging, I feel you have an advantage in that there is a good possibility that you will be working with clients 55 years of age and older and it's very likely that you have experienced the aches and pains that they are dealing with. My clients enjoy the fact that I can relate to their issues. It's an exciting and rewarding field."
Frank believes that there is nothing more valuable than experience. He's a trainer, coach and has also written a book about fitness.
What is "old" anyhow?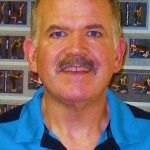 John Rutnik, a 62-year-old NFPT certified Personal Trainer says, "Old age is always 15 years older than you are right now. Think about it; a 20-year-old thinks 35 is old, a 35-year-old thinks 50 is old, a 50-year-old thinks 65 is old.
Rutnik also points out that "With silver sneakers, retirement communities, and senior centers a person could literally work up until 'death due us part'."
Some people consider a fitness job to be their ideal retirement situation. And they often are more popular than some of their younger colleagues! Maybe because there is less pressure to earn a living. Or perhaps because personal trainers who have been at it for decades have ways to get results that are time tested.
While age isn't an issue for most older personal trainers, it crosses the minds of others and stops some in their tracks, leaving a dream unfulfilled. Like with anything – you can start at any time and find success if you have passion and time.
Staying active is trending for both trainers and clients
The reasons this 40s-to-60s demographic is getting, and staying, involved in the fitness industry are diverse. As they approach retirement, some people are looking for a way to pull in extra income. Their love for fitness and keeping active make personal training a good choice, and the new venture simply segues into a new career.
In addition, Beverly points out the growing trend of financial support for older adult fitness programs. "Recent offerings from several insurers in our community make gym, fitness center, health club, and YMCA memberships more affordable for those who are 60-65 and older have increased our senior demographic."
Some want-to-be personal trainers aren't looking for a second income; they're looking for a new first income. Burned out with their full-time job, they find renewed purpose in helping others achieve or maintain fitness goals.
You're never too old to become a Personal Trainer
There are benefits to being a personal trainer in your 40s, 50s, 60s, and beyond, that many people don't think about. In some situations, there may even be a preference for a more seasoned and experienced trainer:
Not every client wants a bombshell or a buff 21-year-old training them at the gym. Some prefer a trainer that they find more like themselves and, thus, relatable.
Trainers with more life experience can sometimes right off the bat be given more credibility based on their age. There is the feeling that they actually have something worthwhile to teach.
Older personal trainers come with a maturity that clients translate as professionalism, experience, and know-how…even though that personal trainer may be just starting out.
There really are no excuses for seniors to not to become a personal trainer at any age. Beverly (89) says, "Attitude can make all the difference — might we hurt a bit sometimes, might we tire a little more quickly than we used to — probably, but that doesn't mean we should become sedentary, doing nothing to help ourselves remain healthy."
If you're ready to get started on your own journey to becoming a fitness professional Beverly also says, "GO FOR IT (that comment is applicable to persons of any age)!!! No one else has the exact gift that you possess to interact with and encourage others."
There you have it—you're really never too old to become a personal trainer. Look here for information on getting certified, we'd love to help you with your mission!