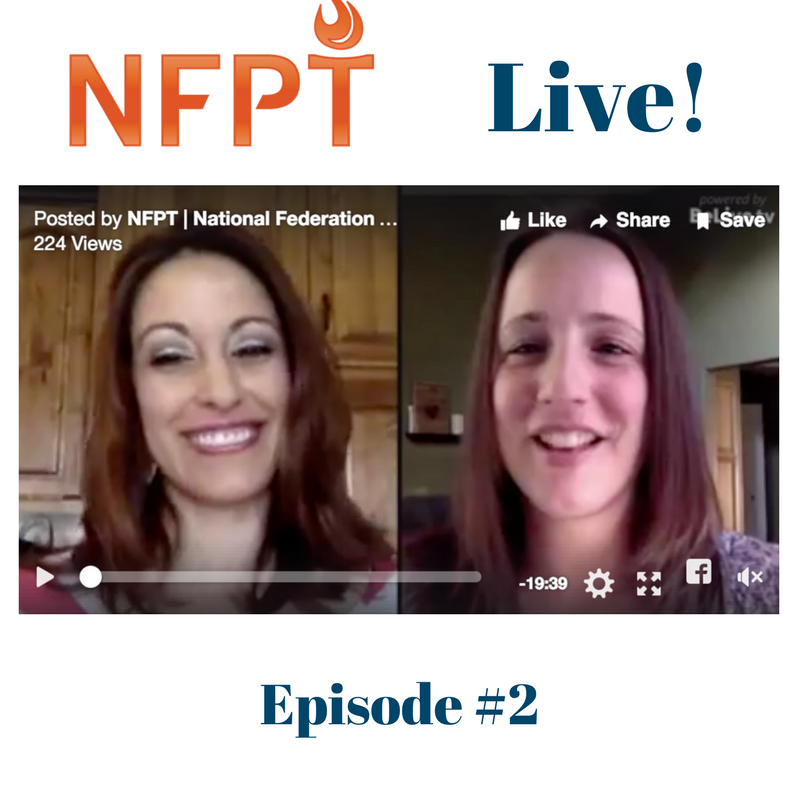 To date, Erin Nitschke and I have never met! In person that is. We met through email about a year ago, have talked on the phone, shared many ideas and created NFPT Live together. Making connections in the fitness industry with like minded professionals is something both Erin and I attribute our success to. This week we tell our story and next week we get into the nitty gritty of how you can get ahead by expanding your network.
In this episode of NFPT Live we talk about:
How I got involved with NFPT from a connection.
Why Erin reached out to Bev cold turkey and what happened.
What hi-jacked my sound today! It's a tech lesson learned for everyone! I share this at 7:30.
Collaborating with someone you've never met and don't live near to create something like a facebook live show.
NFPT Live Show Values
Growth
Professionalism
Helping People
Community
Enthusiasm
Contribution
Fun
Courage
Camaraderie
Lifelong Learning
[info type="facebook"]Got a question we can answer on NFPT Live or a topic you'd like us to tackle? Come and tell us about it! If you're an NFPT trainer, join the Facebook Community Group. If you're not, come chat with NFPT here, like our page and get updates for when we go live weekly![/info]
Next Week: Episode #3 – Networking and Building a Professional Fitness Web