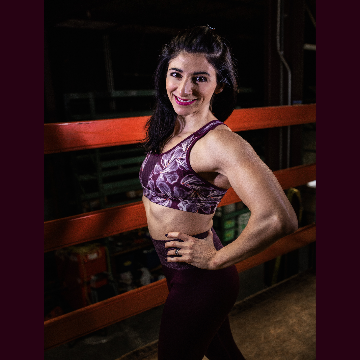 Michele G Rogers, NFPT-CPT, has a dynamic and ever-evolving presence in the fitness industry. She is NFPT's new blog editor and publisher, she coaches clients, and has dabbled in other ventures such as filming workout videos during her career. Here is Michele's story!
How long have you been certified with NFPT?
I became certified with NFPT in August of 2018, so it has only been a fraction of my fitness career. I feel it already has made a huge impact on my approach.
Why did you choose NFPT?
I was looking to get re-certified so that I could reignite my career after having two children. As it had been over 15 years since my last CPT through NASM, I wanted to go a different route and get a different perspective.
After reviewing the NCCA approved certification bodies out there, I ultimately decided on NFPT because I liked that it was a family-run organization. The NFPT effectively conveyed to me a genuine desire to reach and educate fitness professionals without price gouging and while also supporting certified trainers in their career.
Why did you decide to become a personal trainer?
Well, that's a story! But to keep it brief, I had been working in behavioral cancer research right out of grad school for only a few years and was training one in-home client on the side during that period. (I had been a gym rat since high school and thought personal training would make a good side gig while I tried to find a health psychology job).
As I grew steadily disenchanted by my career in research, I fell deeper in love with personal training. I decided to make a bold move and take on training part-time while still working for the cancer center. After about four months, I had acquired enough clients to quit my day job and pursue fitness as my true calling. Best decision ever. I never once looked back!
What is the biggest challenge for you as a personal trainer?
There are many. Right now, I would say it is staying current with the ever-changing landscape of research and making sure I am applying it all properly in my practice. I want to help people as best as I can (I focus most on corrective exercise), and looking back on my earlier days I definitely applied principles that I would not apply today!
What is your biggest accomplishment in the fitness industry?
Shooting over 20 videos for Xfinity On Demand Fitness Workouts between 2011 and 2012 was noteworthy. When Xfinity lost the rights to their ExerciseTV content they needed to replace it quickly. I was in the right place at the right time and was contracted to devise a series of personal training workouts in addition to targeted "butt", "abs" and Pilates workouts.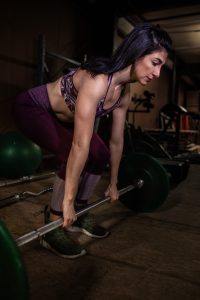 It was exciting and fun, but definitely pushed me outside of my comfort zone! Executing HIIT workouts for eight hours straight, two days in a row while reading cue cards (which I wrote) and talking into a camera in front of a crew of 30 people felt surreal and terrifying. But I did it! And some of the videos are still on rotation today.
What has been your most rewarding experience as a personal trainer?
Without a doubt, the most rewarding moments for me are when my clients are able to overcome a dysfunction or chronic pain issue under my coaching and finally feel relief from their discomfort. My mission is always to help my clients connect to their bodies and raise awareness. In that way, they are making the progress and changes that are likely to last a lifetime, and I'm just showing them how to get there.
Any advice for people thinking about a career in fitness?
My first thought is to always stay humble and eager to learn. Every time you think you have it all figured out, you will be challenged again. Avoid becoming complacent and don't expect fitness coaching to be an easy gig (if it is, you're doing it wrong!).
The best trainers out there are masters of a craft that is ever-changing and that holistically melds their clients' entire emotional and physical health into a complicated sphere of wellness. Have fun every day, but take this career seriously. The more professional you are, the more success you will attract, no matter where you seek it.
What does the future hold for you and for the fitness industry?
Well, since you asked, I am beyond thrilled to be taking on a new role here at the NFPT as the blog editor and publisher. This step for me is huge because I get to marry my passion for fitness with my affinity for writing and stay abreast of lots of new topics that I get to share with the NFPT community of trainers! I couldn't be more excited, as this feels like an ideal place for me to be in my career while still having time to be a mom to my two little ones.
Is there anything else exciting you would like to share?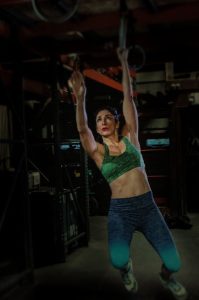 I'm not sure this is exciting, but I would like fitness professionals to continue to support each other and grow in their own expertise as the world of fitness changes around us. Fitness in social media and virtual training are burgeoning areas today, and with the right approach, can either bolster your in-person business or replace it altogether.
I train folks both in-person and virtually right now and am trying to figure out how to best use social media to my advantage, but it's kind of an experiment for me right now as I explore and try to become more comfortable with putting myself out there. You can let me know what you think if you follow me on Facebook and Instagram!
__________________________________