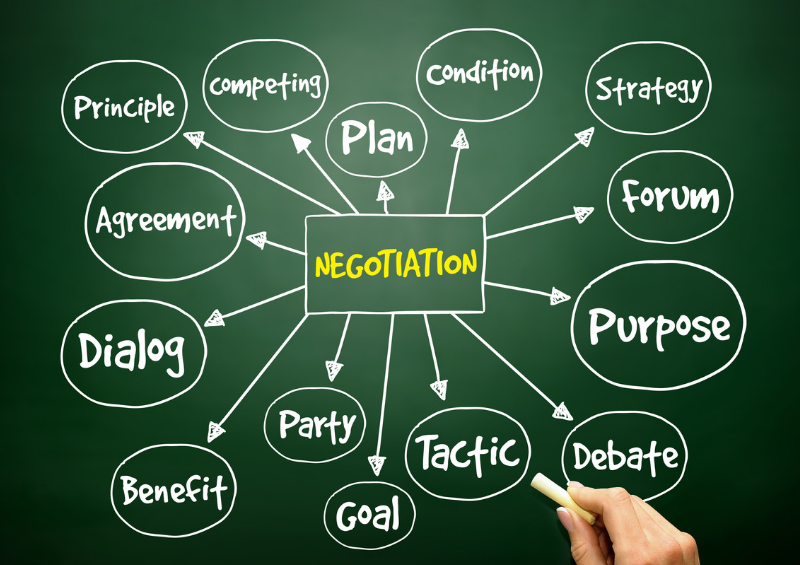 You can earn a better living personal training just by negotiating yourself a better deal at a gym that suits your needs. Most gyms charge trainers a monthly rent or percentage of income in exchange for using their space and services. Spending some time doing math and adjusting the numbers helps you negotiate gym rent wisely, with confidence.
The more organized you are, the easier it is to make your case to a gym owner and negotiate a reasonable rate. When they see you understand numbers, it shows you're on your game and responsible. They may be more likely to hire you just for this reason.
Whether you're looking for a gym space for the first time or re-evaluating your current situation, follow these steps. A little preparation goes a long way.
7 Steps to Gym Rent Negotiation for Personal Trainers
Investigate gym fees. Call the place you want to work and ask about how their personal trainers contribute to overhead costs. Do trainers pay rent or a percentage? Something else?
Find out average session price. While you're asking about rent you can also ask if there are set rates at the gym or if trainers set their own fees. Ask what the high and low prices are at that particular gym.
Choose your session rate. Based on what you find out from step #2 and what you feel you're worth (education, certifications, experience factored in) – choose what you will charge. This factors in to how much you will make and how much you can afford to pay.
Compare your financial options. If you're shopping at more than one gym now you can plug in the numbers and compare to find the best deal. Factor this in to your decision along with parking, appeal, space and anything else that is important to you and your clients.
Determine if you can earn a living. How many sessions do you need to do each week to break even? To earn more than the bare minimum? Learn more about calculating your expenses if you aren't sure what your essential needs are (cost of living).
Calculate the numbers to make them work. Once you know the details of a particular facility and how they split costs, then you can do some more specific calcualtions. Make slight changes to the hourly rent or percentage to see if you can make it work better for your situation. Subtract 20% for taxes. 
Negotiate gym rent. This is the big one! It's time to talk with the owner and make a deal. Some gyms are willing to set up a starting rate/fee and gradually charge you less as time passes. They may want to see your commitment and income earning capability before they "pay you more". Especially, if they get a lot of traffic and referrals, bringing you more business. If you're already established with a full clientele, you might be able to negotiate rent to be lower.