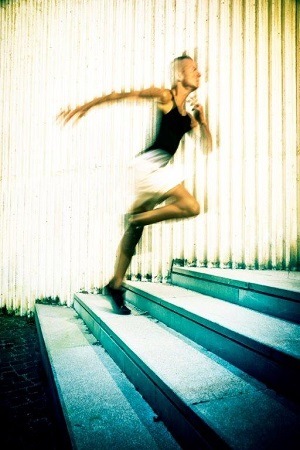 NFPT is very excited to bring you another way to earn free CECs! NFPT's Trainer CE Refresher Course is a way for you, as an NFPT trainer, to earn 1.0 CEC from an easy-to-use self-assessment quiz. We're here to let you know exactly what this quiz entails and how to take advantage of it for your Continuing Education benefit!
What is the Trainer CE Refresher Quiz?
The Trainer CE Refresher Quiz is a 'back to basics' 120 question quiz that you can take through NFPT's Online Account. But, don't worry, it doesn't need to be done in one setting. It covers the latest edition of the NFPT Personal Fitness Trainer Manual and acts as a refresher of your trainer knowledge. So, if you've taken and passed our exam at some point, you should have no problem passing this – and besides, it's always a good idea to freshen up and sharpen your skills! When you do pass the quiz, the 1.0 CEC will automatically be added to your account. Oh, and did we mention – it's FREE!
How many CECs will it be worth?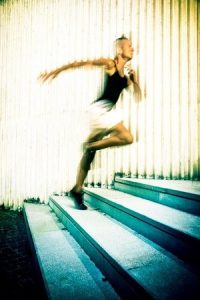 The Trainer CE Refresher Course quiz is worth a full 1.0 CEC!
Holy cow! That much?!
Yup, that much. That's HALF of the CECs you need in one certification year…in ONE quiz! Ever since NFPT's beginnings, we have offered our trainers free CECs. It is just one of the things that sets NFPT above our competition!
When can I take the Trainer CE Refresher Course quiz?
It is available for you to take at any time! Need 1.0 more CEC for this year? Head on over and take it today!
Where can I take the Trainer CE Refresher Quiz?
Log in to your NFPT Online Account. It is under the 'Continuing Education' section.
How many times can I take it? What do I need to get to pass it? Is there a time limit?!
Whoa…hold on, I'm excited too…but one Q&A at a time:
You can take it as many times as you need to pass it. That doesn't mean you shouldn't prepare for it though. Who's got time to keep re-taking an exam over and over again?!
You will need a score of 80% or better to pass the exam. Again, if you've passed the initial exam for certification, you'll just need a little brushing up for this one and you'll get an A+!
There really is no time limit. You don't need to finish it in one sitting, your answers will be saved for the next time you come back to it.
What other questions do you have about the Trainer CE Refresher Course? Ask all your questions here in the comments!