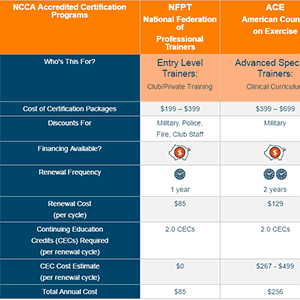 So you want to get certified to become a personal trainer, do ya?! That's great! But it's a pretty confusing world out there. There are so many different certifying agencies and each of them seem to be so much different than any of the other ones. Which one is best for you? Well, that's why we've put together this handy comparison chart of some of the top certifying companies for personal training!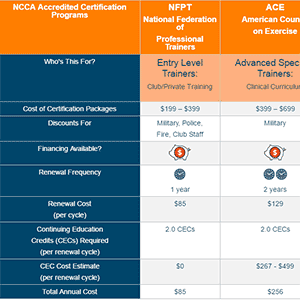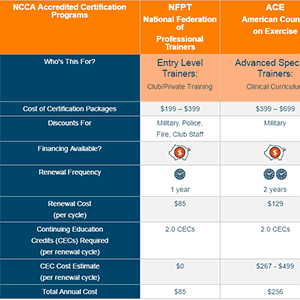 **See More Certification Comparisons Here…
Here at NFPT, we value our trainers and even those who potentially will be our trainers. We want to be up front with what we offer compared to other personal training certification companies. We want to be able to help you find what is going to be the best fit for you. The choice is yours.
Please don't hesitate to contact us with any questions or concerns. Someone here would be happy to help you!