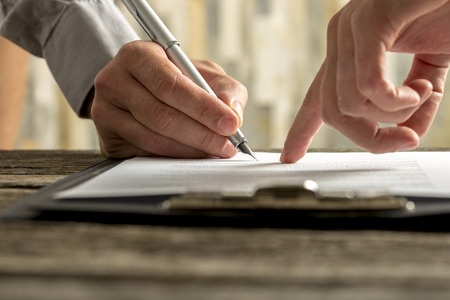 As a personal trainer, you can work as an employee, a 1099 independent contractor or be self-employed. You can work as all three if you work in multiple settings. An independent contractor is sort of the middle between an employee and being self-employed.
What is a 1099 Independent Contractor?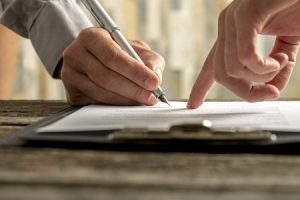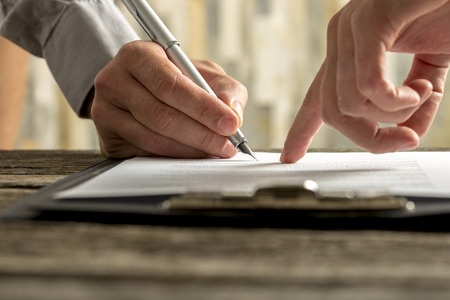 A 1099 independent contractor (IC) provides a service to a business and is paid, but taxes are not withheld automatically like with an employee position. An IC needs to pay their own taxes either quarterly or at the end of the year. If you're an IC, your employer should issue a form at the end of the year showing the total amount they paid you.
Even though the employer keeps track of payment, it's smart for you to have your own records and be organized to compare notes, set yourself up to pay quarterly taxes, and observe trends in your business.
Independent contractors often earn a higher hourly wage than employees but may have more expenses to account for, including taxes, marketing, and rent. Independent contractors are different from those that are self-employed in that the gym owner collects client fees and then pays you vs. you collect client fees and then paying them.
In many ways being a 1099 independent contractor is more like being self-employed and less like being an employee because of the responsibility and independence. Most IC's work in a studio or small gym with higher client fees whereas most employees work for a big box gym or corporation with lower fees and a smaller cut from those fees.
Independent Contractor Pros:

Higher earning potential with higher fees and keeping a higher percentage of the fee

Flexibility in decision-making regarding scheduling, uniform, and procedures

Usually, work in a smaller workplace and more intimate
Independent Contractor Cons:

Less financial stability (no floor hours or group classes to teach/substitute for)

Responsible for taxes, paperwork, insurance

More marketing and networking are often required
More pay and more responsibility with less traffic is often the case with being an IC because you usually work in a studio or private setting. Without a corporate infrastructure of an employee-based business, there might be less support with regard to marketing, sales, and foot traffic. But, there is more freedom and potential for an IC in many cases.
1099 Independent Contractor Financial Considerations
When working as an IC, your hourly rate might be higher at first glance, but the only way to know is to calculate your other expenses, including:
1. Rent (monthly or percentage)
2. Taxes (percentage depending on income)
3. Marketing (business cards, fliers, advertising)
4. Education (certs, CECs)
5. Other (business tax license, liability insurance, accountant, etc.) 
All of these variables bring your hourly pay down, sometimes close to that of an employee.
The two largest subtractions from your hourly income are rent and taxes which vary depending on your situation. Some private studios collect a flat monthly fee from you, others want a percentage of your earnings for each session.
Before choosing a place to personal train run some numbers to help you choose the best financial situation. Read this article about renting gym space to help. Also consider the work environment, foot traffic, and potential for growth. You can always relocate yourself later, but that poses its own challenges once you're established.
Keep records to know whether you're earning, breaking even or losing money each month. It's important to save money on higher income months because the slow ones are inevitable. Saving money on higher months reduces anxiety on slow months and accumulates savings for vacation, health insurance, and retirement.
Records also help you write off business expenses, which ultimately saves you tax money.
1099 Independent Contractor Marketing Considerations
The nice part about working at a private studio is that the owner and other trainers usually have acquired marketing skills for the demographic and community that they serve and can give you suggestions. They might have full schedules and pass referrals on to you. Inquire about this when applying, it might influence your choice between one studio or another.
There is a lot to know as a 1099 independent contractor, but you can learn quickly if it's the lifestyle you want to pursue. You'll have a higher earning potential, but some personal trainers land up making about the same after they calculate all of the expenses and time spent running their business. It's something to ponder. Do you want stability or flexibility?