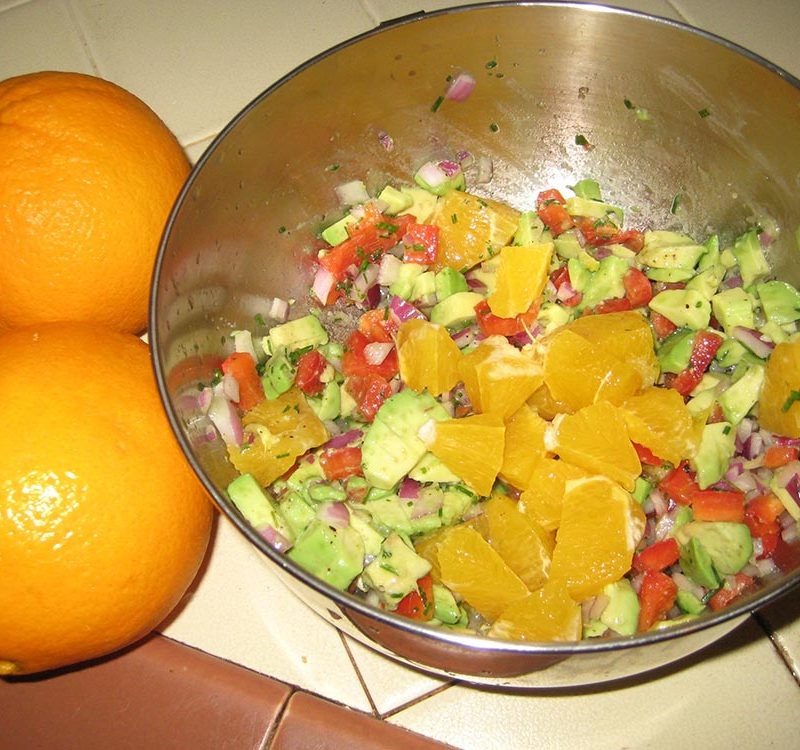 Summer is heating up!  
You can usually find pre-made tomato salsa and mango salsa this time of year.  Making them at home is fun, but why bother when it's done for you?
Here's a summer salsa you won't find on the grocery store shelf….
It's great to place atop salmon, chicken, eggs or to serve with chips (the old fashioned way).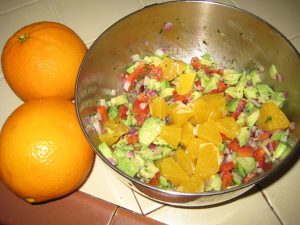 Avocado Orange Salsa – Serves 2
Mix these Ingredients together….

2 Oranges, sectioned & chopped
1 Avocado, diced
2 TBSP Red Onion, finely chopped
2 TBSP Red Bell Pepper, finely chopped
2 TBSP Chives, finely chopped
1 TBSP fresh lime juice
1/4 tsp salt
1/8 tsp black pepper
1 Orange squeezed to juice or 1/4 cup orange juice
TBSP = tablespoon
tsp = teaspoon
Looking for more fresh food ideas?  Try our mocktail recipes!