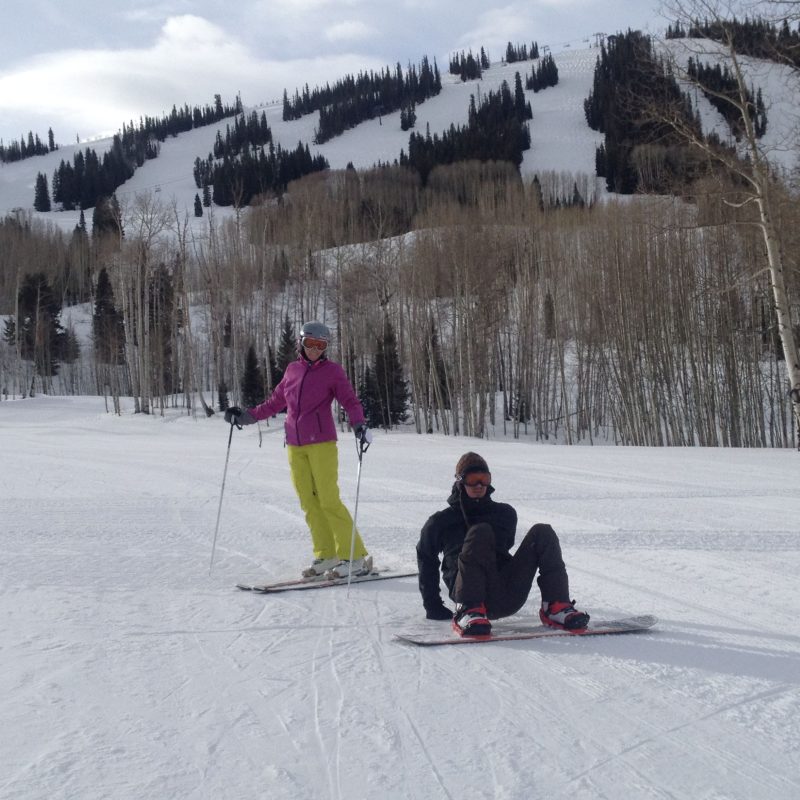 Excitement is escalating rapidly this time of year

for those who enjoy snow sports.  Do you have clients who participate in skiing or snowboarding?  Would you like to attract some to your business?  Targeting a specific market at the right time of year will benefit the health of your community and also your business.
If you already have clients who are skiers or snowboarders, now is the time to conduct fitness assessments to re-focus their attention.  You can help them evaluate their current status and motivate them to set new goals for the snow season.
Consider making a grid or handout with the name of each assessment, so that you can record the results and provide this for the client to keep.  Include your website, contact information and logo on the handout.  Depending on their personality, your clients might show these record sheets to friends, which is free marketing for you!  You can use this same handout to attract new clients to your business.
Provide free fitness assessments for people in your community to expose them to your personality, knowledge and skills.  If you are comfortable speaking in front of a group, you could host an event at your gym for people to learn about the importance of a well-rounded fitness program.  Perhaps your colleagues would team up with you to host the event.
Even if no one signs up for personal training, this is a great way to expose the community to your facility and trainers.  Your ultimate goal should be to motivate people to get active, whether or not they utilize your services.  This generous attitude will benefit you in the long run.
Making fliers or free assessment cards could be a worthwhile investment to spread the word around the community.  The more focused effort you commit, the higher likelihood of success.  Remember to market within your clients as well.  It will be easier for them to refer friends who ski or snowboard when you have free assessments or an event for them to share with others.
You could offer a follow-up a month after the first assessment or market a group fitness class for skiers and snowboarders.  The possibilities are infinite!
Assessments for skiing and snowboarding:
1)  Plank hold (seconds)
2)  Side plank hold (seconds)
3)  V-Sit hold at 60 degrees (seconds)
4)  Wall sit hold (seconds)
5)  Squat test (repetitions per minute)
6)  Tandem balance (seconds on each side)
7)  Single balance (seconds on each side)
Stay tuned next month for Skiing and Snowboarding: Recovery strategies and stretching.