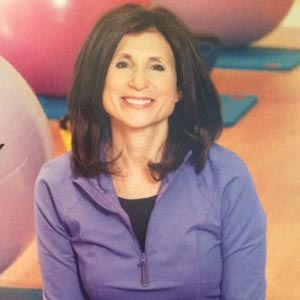 Carol Michaels is a personal trainer to know and model in the fitness industry. Carol is an award-winning exercise specialist and consultant and is on the board of numerous organizations. She appears on various radio and television programs and has been published in numerous locations. Carol has produced both educational DVD's and courses. 
The American Council on Exercise and Life Fitness recognized her as a Trainer to Watch in 2011. Personal Fitness Professional honored her as the 2012 PFP Trainer of the Year, and was the IDEA Fitness 2016 Personal Trainer of the Year.
If you're looking to expand your career, education and be more successful as a fitness professional there is a lot you can learn from listening to this interview.
What we talked about:
*How Carol got to where she is in her extraordinary career.
*What a typical day looks like for her.
*How she came to create the Cancer Recovery Specialist Course.
*Why working with special populations is valuable.
*Her biggest challenge.
*Advice for new personal trainers.
[info type="facebook"]Do you work with a special population? If you're an NFPT trainer, join the Facebook Community Group to mingle with other trainers. If you're not, come talk with NFPT here, we would like to meet you![/info]