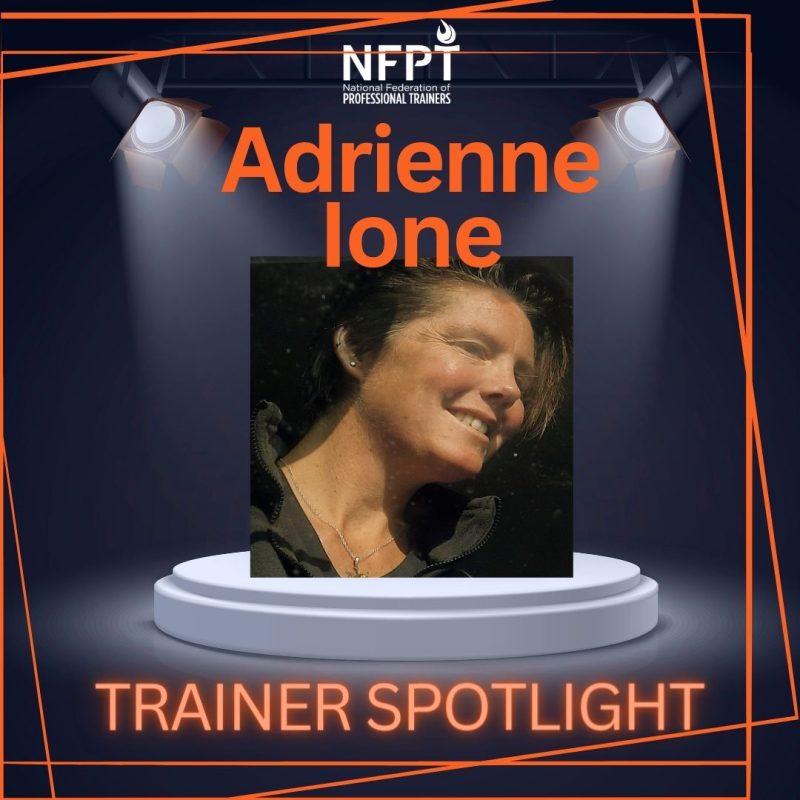 Meet Adrienne Ione, an NFPT-certified personal trainer residing in Tacoma, WA and serving the global community as a dedicated and curious geriatric integrative health practitioner. As a dementia consultant, personal trainer, trauma-informed yoga therapist, and health psychologist, she is passionate about the well-being of people ages 65 and older. When she is not working with participants or writing, she's painting, playing music, or spending time outdoors with her family.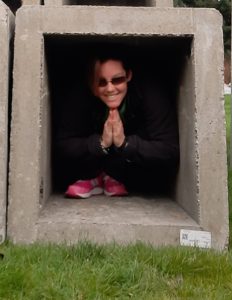 Adrienne, how long have you been certified with NFPT, and what made you become a personal trainer?
I have been certified through NFPT since 2019. I was exposed to health, fitness, and balanced eating at a young age (prior to being born). For this, I am ever so thankful. I quickly realized not everyone has the same relationship with physical activity and viewing food as fuel. Knowledge and experience are so powerful and when we are not exposed to ideas or experiences then we may have no idea what we don't know.
When I started in health and fitness with the Marines in 2001, with the immense support and exceptional guidance of a mentor Laurie Lund, I was motivated to learn about professional techniques for bodybuilding.
Several years later, I moved from San Diego, CA to Tacoma, WA and learned of an unmet need in the community: water aerobics with Active Older Adults, at the YMCA. I became certified and started volunteering. I continued to listen to the community and responded by beginning this business (Silver Linings Integrative Health, LLC) in 2012.
How you are currently utilizing your personal training certification?
I specialize in the health and well-being of people ages 65 and greater. When a person invites me on their journey, we combine multiple dimensions of well-being and collaborate in optimizing health. Some people are athletes, some are living with Alzheimer's Disease and Related Dementias (ADRD), some have been medicated with antipsychotics for Behavioral and Psychological Symptoms of Dementia (BPSD), and others want to shift their muscle and fat ratios.
I meet each person where they are, operating from a strengths-based perspective where we utilize their previous learning and build on this to make the shifts they desire. I incorporate the outdoors as much as possible – nearly all sessions are outside.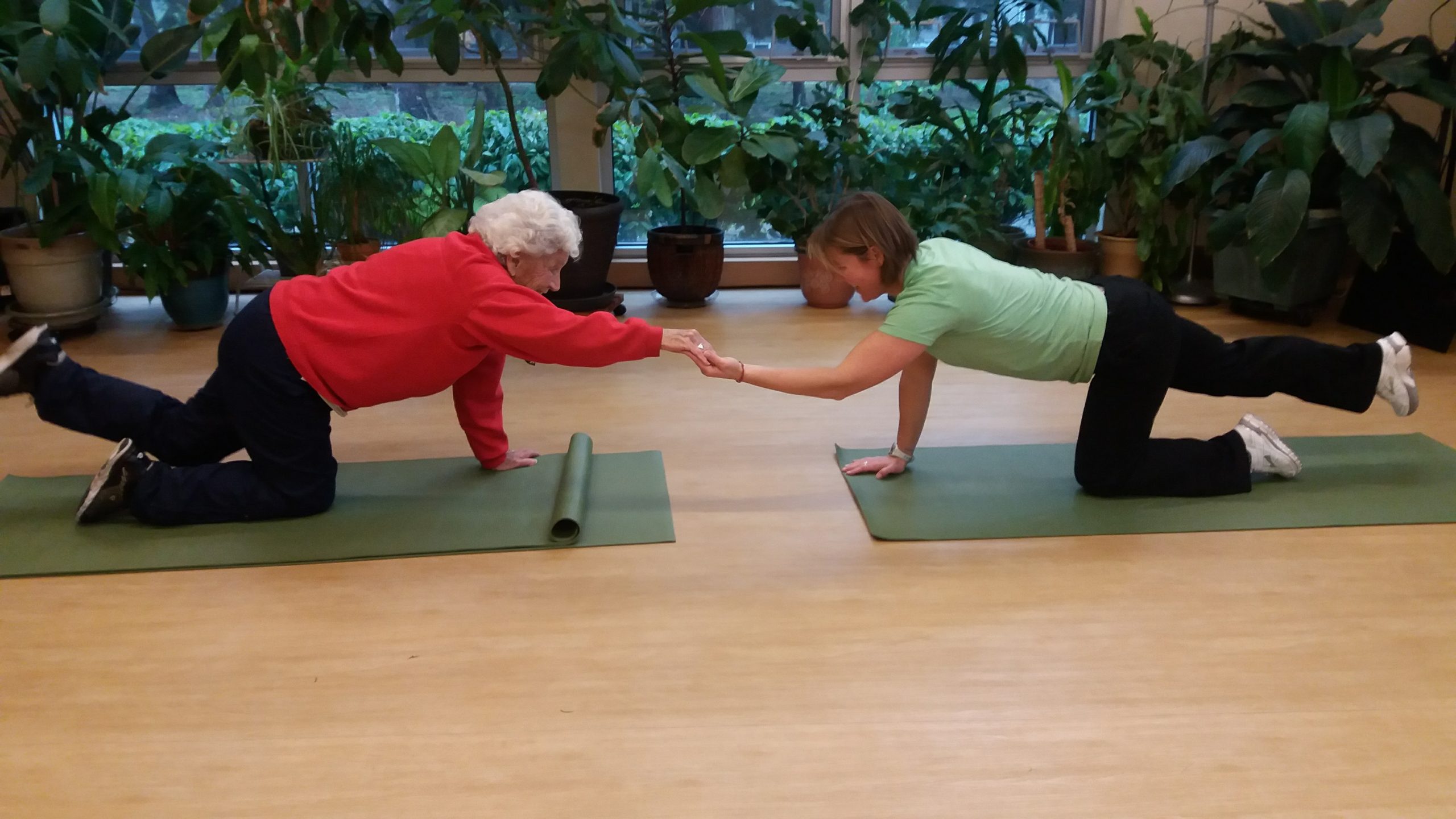 What is the biggest challenge for you as a personal trainer?
I do not ever experience challenges. Life is full of gifts. One right after another.

What has been your most rewarding experience as a personal trainer?
Getting to witness when people discover and experience the breath.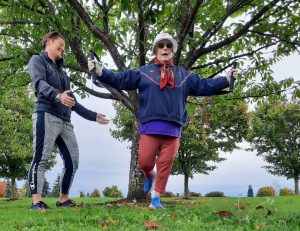 What has been your biggest achievement in the fitness industry?
When someone shifts their relationship with their body from an avoidant style to a secure style. In other words, a person may not always feel comfortable with the body, and yet, may learn to acknowledge this discomfort, and remain present and connected anyway.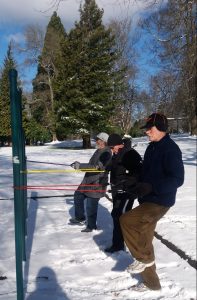 How has social media played a role in your fitness business?
I have many strengths and navigating social media is not one of them. I'm okay with this. This is an area I have so much to learn about. I try to use LinkedIn and Facebook to share important health, fitness, and nutrition information specifically with regard to dementia with people. I also regularly publish guided meditations on InsightTimer. Social media has transformed the global community into a form of local community. Connected. Appreciative. Respectful.
Any advice for people thinking about a career in fitness?
Be genuine. Find one area you are passionate about and make a commitment to engage in one area. Stay focused. Keep striving toward finding more and more places of peace inside the body. Thank yourself and at least one other person, at least once every day.
What does the future hold for you and for the fitness industry?
With physical inactivity being a recognized modifiable risk factor in later-life dementia development (one among 12), the fitness industry has a wonderful opportunity to contribute to reducing ADRD cases by 1/3.
---