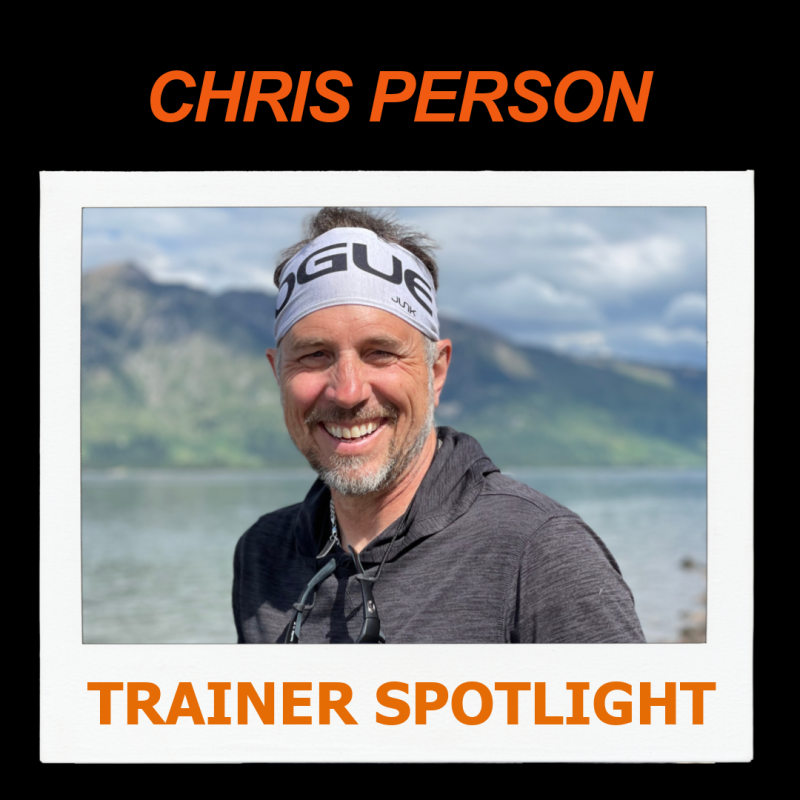 Meet Chris Person, a veteran NFPT-CPT of 15 years. Chris is evidence that a formal college degree is far from necessary to guarantee professional success.
Having not been the high school jock, he likes to describe himself as an adult-onset fitness enthusiast. When he quit some self-destructive habits at 31 years old, he needed something to replace the negative mindset and found discipline, self-esteem, and challenge at a local gym.
After only three years of personal training, he was bold enough to open up his own fitness business and gym with an appropriately catchy name: Person All Fitness. Get it? "Personall" Fitness! When American Ninja Warrior became popular, one of his favorite things to do together with his family was to turn the gym into an obstacle course.
Read more about Chris' business and training style, and what he believes has set him apart to make him so successful.
How long have you been certified with NFPT and what made you choose it?
I first was certified in 2007 with NFPT. I chose NFPT because I had been working out at LA Fitness for some time and I noticed at the trainers' desk that they had a promotion going that guaranteed you a job training clients at LA Fitness if you got certified through NFPT. I chose the at-home study option because I really wanted to internalize all of the information studying methodically and really learn my craft as I have become an adult-onset fitness junkie for the past five years and wanted to do the best for me and for my potential clients.
Why did you decide to become a fitness professional?
My decision to become a personal trainer was twofold. One, I had become obsessed with fitness after a long period of self-destruction including smoking cigarettes drinking etc., and fitness had really helped me to become different both physically and emotionally. I began to feel less insecure and more and more I began to look at myself not only as a fit person but as an athlete. The other reason was that it was the one thing that I felt I would never lose passion for and felt that I could go anywhere with it, and I saw how it was being done in the gym I was at and saw a lot of room for improvement.

How you are currently utilizing your personal training certification?
I am currently using my personal training certification as my full-time job. For the past 12 years I have operated Person All Fitness, my own home studio gym inside my consistently updated and converted two-car garage. I have my business license with Miami Dade County, and I have served many different populations. I have worked with a lot of men and women for fitness, fat loss, and muscle retention, but I have also worked with teenagers with self-esteem issues and others that have been referred to me by a child psychiatrist.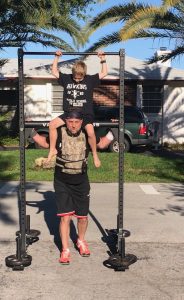 Some of them are my greatest success stories. One that comes to mind is a 15-year-old who went from being an awkward shy boy to a gold medal-winning powerlifter for his school in two short years. I have also had extensive work with specialized populations, including MS, Alzheimer's, and Parkinson's.
One of my proudest moments was maybe eight years ago when a woman with a severe case of Parkinson's who had started working with me a half hour three times a week and worked her way up to a full hour three times a week, told me, "Chris the hour that I spend with you is the best
 hour of my day !"
Also of interest is one of my clients who happens to be an actual rockstar. Can't say who but he's a pretty big deal. My main approach is that I am motivational and instructional. I don't act as a drill sergeant, though I do have a very strict cancellation policy. With most clients, I combine cardio and resistance-timed intervals, alternating between upper body push, lower body push, upper body pull, lower body pull, and core movements repeated for the resistance intervals; and cardio consisting of elliptical work, spin bike, or AirDyne for every workout.
What is the biggest challenge for you as a personal trainer?
My biggest challenge is probably finding clients, retaining them seems to be very easy, as most people that visit my gym are thoroughly impressed with the amenities and my style, and the results.
What is your biggest accomplishment in the fitness industry?
Longevity, many clients that have turned into friends, and being seen as "that trainer guy" is very rewarding for a guy who used to be very unhealthy.
What has been your most rewarding experience as a personal trainer?
My most rewarding is honestly getting to do what I love every day and getting paid for it and be able to support my family in a real way, not just financially, but also because I work from home I have the ability to be there for my son even when I'm working.
How has social media played a role in your fitness business?
I have posted on Facebook, And on next-door.com advertisements but I really get most of my clients through word-of-mouth. Social media really just highlights my personal fitness rather than my business.
Any advice for people thinking about a career in fitness?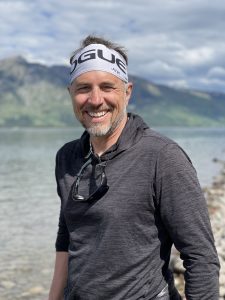 An absolute must is to have a niche, something that sets you apart from other trainers. For instance, mine is that I have my own gym which makes my clients feel like they have their own gym. The other is that you must have good referral sources, like a doctor or a psychiatrist, and orthopedist, etc.
What does the future hold for you and for the fitness industry?
I believe that the fitness industry will continue to develop, that personal training isn't going anywhere, virtual training may have some benefits but it has many drawbacks, as there is nothing like one-on-one, not to mention the equipment factor.
Is there anything else about your personal training career that you'd like to share?

When I decided on my personal training career, little did I know just how fortunate I would become as long as I kept putting in the work, kept trying new things, took some chances, and made sure to develop real relationships with my clients.
---