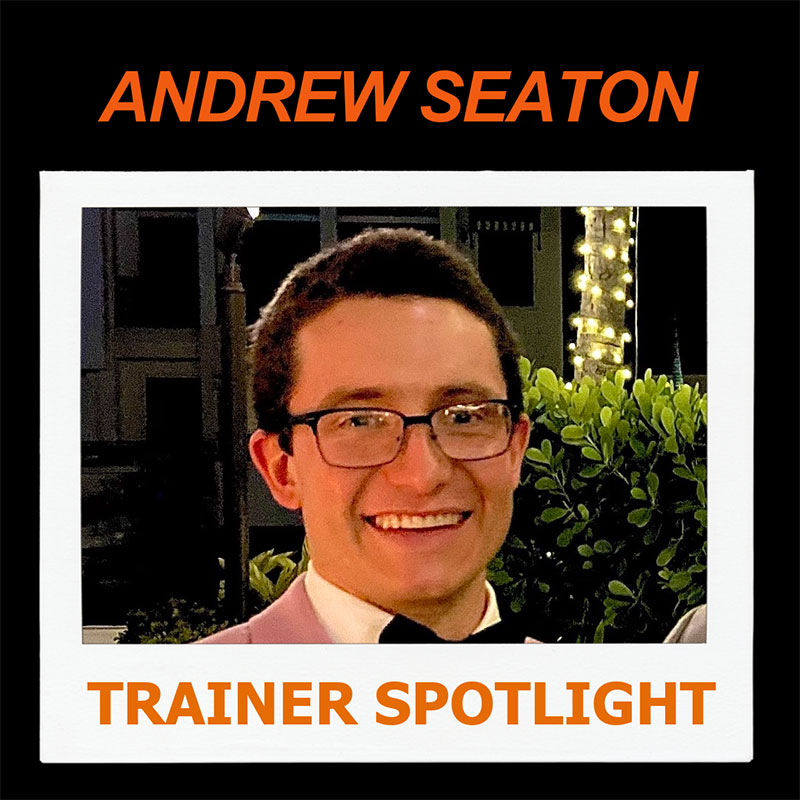 Meet Andrew Seaton, an NFPT-CPT who has spent most of his life on the Main Line, just outside of Philadelphia. A collegiate swimmer at Bates College, he continued to compete in the pool after graduating, achieving multiple US Masters Swimming Top-10 accolades. He also plays competitive slow-pitch softball, and enjoys running, spinning, and weightlifting. In recent years, he has coached athletics at both the collegiate and club level, gaining interest and experience in all facets of health and fitness. Ultimately, this led Andrew to pursue a path of supporting others in their own wellness journeys.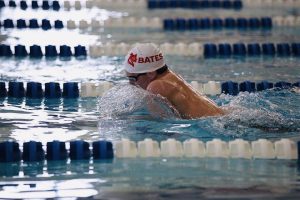 Look for Andrew's insightful and informative blogs, as he is a recent addition to our NFPT blog staff of contributors!
How long have you been certified with NFPT?
I have been certified for a little over a year now! I committed to daily studying of anatomy, biology, kinesiology, physiology, and the specific elements of the NFPT-CPT certification program on January 1st, 2021, and I passed my examination that April.
Why did you choose NFPT?
The NFPT program appealed to me for a variety of reasons. I deeply appreciated the philosophy of the program, and how it encourages cultivating areas of well-being outside of just physical fitness. Also, the NFPT-CPT program has been accredited by the NCCA, the gold-standard in terms of legitimacy. Additionally, I liked how the NFPT structures recertification. They make it easily understandable, highly accessible, and provide materials to assist in the process.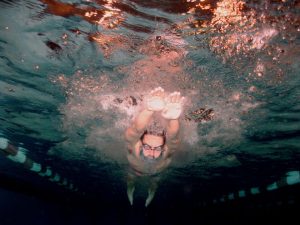 Why did you decide to become a fitness professional?
Becoming a certified trainer was important to me, first and foremost, because I am passionate about encouraging everyone to live a healthy life. Being willing to put in the time and effort needed to complete the certification process would affirm my commitment and dedication to bettering myself, as well as signal it to others around me. Additionally, I knew that learning scientific information regarding health and wellness would help me prepare to return to an academic environment if I decided to do so.

What is the biggest challenge for you as a personal trainer?
The biggest issue for me is having to remember that not everyone thinks and behaves like me. It may be easy for me to eat healthy, exercise regularly, and challenge myself, but that does not mean those same decisions and activities are "easy" for others. I must remind myself regularly that an important part of supporting someone else is having great understanding and empathy.
What is your biggest accomplishment in the fitness industry?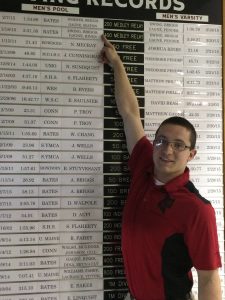 I believe the most important work I have done is help bring accessibility and knowledge around topics like nutrition, rest and recovery, mindset, and mental health to the young athletes I've worked with. Children are the future, and I'm most proud of doing my best to foster training environments focused on caring, well-being, long-term success, and fun, while still realizing great achievements in the short run!
What has been your most rewarding experience as a personal trainer?
I would say the most rewarding experience has been building strong positive relationships driven by trust and commitment. There are few experiences in life that can compare with pushing someone to be their absolute best and helping them achieve their long-term goals. These outcomes only happen though, when you are willing to invest significant and meaningful time and effort in others.
How has social media played a role in your fitness business?
While I am not a major self-promoter, I recognize the significant value that social media plays in supporting business. I currently work in marketing, and I have served as a team social media coordinator on multiple occasions, so I've experienced first-hand the positive returns that boosted engagement can bring.
How has the pandemic impacted your fitness business?
The pandemic was extremely difficult, as all the local fitness and recreation centers near me were closed for an extended period of time. After struggling at first, I found that exercise helped me cope with the daily stress and anxiety the pandemic brought. It was during that time that I made the decision to pursue my Personal Trainer certification with the NFPT, so that I could get more involved with helping others feel better through fitness and wellness.
Any advice for people thinking about a career in fitness?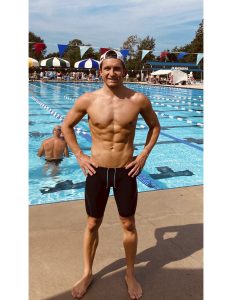 (I am probably going to take this in a slightly different direction than most people). I would say, study up on your science and refine your critical reasoning abilities! There is so much misinformation out there in the fitness and health industries, that it is crucial you evaluate and thoroughly examine every claim you encounter. When people are entrusting their health and well-being to you, you need to be completely confident that you understand all the potential consequences and outcomes of any recommendation you make.
What does the future hold for you and for the fitness industry?
In just a few weeks, I will be starting a Master of Public Health degree program at the University of Michigan! My concentration is Health Behavior and Health Education, so you can easily believe I will be putting the knowledge I gained from my NFPT certification process into practice. While I am not completely sure of my future path beyond that, I know that I will forever be an advocate for health and wellness in individuals of all ages!
---