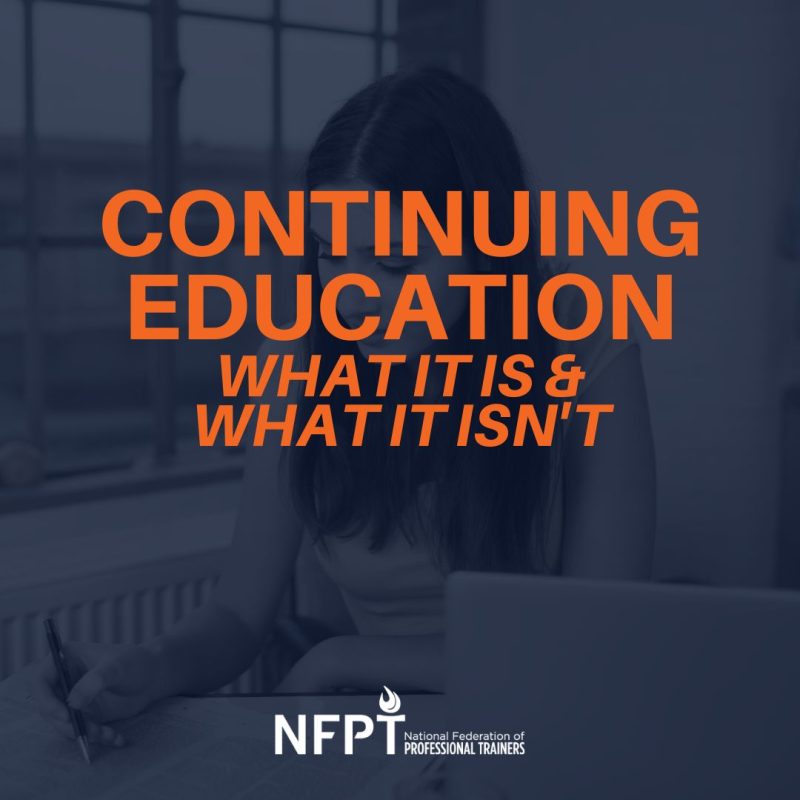 Personal trainers along with any other professional in other industries must stay abreast of the ever-evolving landscape of information, research, and best practice. Public expectations for competent practice are increasing. The consumer public is more savvy and informed than ever before, with Google at their fingertips. While access to more information can be useful, it can also reinforce misconceptions about continued competence and the role of the personal training certification program. Certified personal trainers should be informed about what constitutes continuing education and why it is important to obtain.
What is Continuing Education?
Continuing Education (CE) is a means by which personal fitness trainers participate in professional development activities to expand upon their knowledge and scope of practice. However, growth and development activities are not required of CE activity that results in credits toward recertification. CE activity that is merely for the purpose of recertification credits must act to assure a sustained level of competency that was assessed and demonstrated by the initial certification.
Though increased levels of knowledge and skill are encouraged (supported and desired by certification organizations) and in many cases are achieved by the certified trainer during the course of a Continuing Education activity, it is important for the consumer to understand that CE activities for the purpose of recertification credits do not always mean that the certificant/service provider (e.g. personal trainer) took classes or courses that expanded upon their original scope.
The messaging for CE is intended to encourage professionals to expand their foundations of knowledge and stay up-to-date on new developments, but at the very least, it is accomplishing this within the original scope of practice that was assessed through issuance of the certification.
In the nursing profession, for example, CE is defined as a "planned, organized learning experience designed to augment the knowledge, skill, and attitudes of registered nurses for the enhancement of nursing practice, education, administration, and research to the end of improving health care to the public" (American Nurses Association, 1975).
The message here for nurses is that CE is continuous throughout the duration of practice and is designed for the purpose of reinforcing knowledge to the end of improving public health. Continuing education, whether for nurses, personal trainers or any certificant, can come in many forms. These may include additional coursework, workshops/training (both online and in person), self-directed learning (including webinars and practice exams), conferences, or seminars.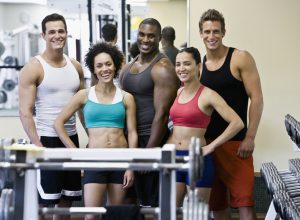 There are many opportunities within the personal training realm that provide the same kinds of crucial sustainability activities with an added emphasis on professional development for personal enhancement and career growth.
National Federation of Professional Trainers (NFPT)—a credentialing organization supporting both new and seasoned personal trainers—provides certification for qualified individuals through its Certified Personal Trainer (CPT) program, with an industry designation identified by the organizational distinction 'NFPT-CPT' upon successful completion.
NFPT-CPTs have been qualified through certification assessment (exam) for beginner-level competency to work with apparently healthy individuals (those without impairment that affects their ability to safely perform exercise) in one-on-one or small group settings. NFPT works to serve the public interest by developing, administering, and continually reviewing a certification process that reflects current standards of competent practice in personal fitness training.
After trainer competency is assured through the CPT exam process, NFPT-CPTs must then maintain certification by completing CE, which requires the maintenance of a demonstrable skill set and knowledge but also encourages trainer growth and development. Throughout certification maintenance, it's important to bear in mind what CE is and what it is not.
Continuing education is an instructional or educational activity that supports existing knowledge or skill which has been assessed by the initial certification as a respective baseline for competency. This manifests itself in a certificant's long-term commitment to learning and growing in their profession. Learning activities that reinforce or develop the knowledge, skills, and abilities of the individual certificant are demonstrated in the competent practice of the individual; ultimately adding value to the service.
Qualified forms of CE for the NFPT-CPT certification program have been carefully selected to ensure a cross-section of relevant industry training. These qualifying CE activities begin at a participation baseline that aligns with the initial assessment's demonstration of competence. For example, at a beginner competency level, such as the baseline for the NFPT-CPT assessment, learning activities that are at least at that same competency level or greater are required.
For NFPT-CPTs, this means at least 10 participation hours per year in a learning activity that is relevant to the practice of personal training, that is within the existing scope of practice for NFPT-CPTs, and that is delivered by a credible source.
NFPT prides itself as the only personal trainer certification organization that offers FREE CEC's to its certified trainers.
What Continuing Education is Not
Continuing education is not an assessment of advanced levels of competency, nor is it a guarantee of high-quality service on the part of the personal trainer. Continuing competence is a component of professional development that addresses the minimum requirements of the personal trainer practice.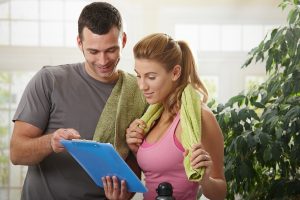 Recertification of the CPT designation is required by all credible personal trainer certification organizations. In addition, engaging in CE alone does not imply a certification designation title or credential, unless a title or credential is achieved subsequently as the result of pursuing a higher level of education within the same profession. For example, a NFPT-CPT certificant may decide to go back to college to pursue an exercise science degree, this would be an independent pursuit of knowledge, skills, and abilities and an independent distinction which would also be considered an NFPT-CPT CE learning activity that counts for credits towards recertification.
Continuing competence addresses the minimum requirements to maintain the certification distinction. At the onset of certification, the certifying organization cannot provide assurance or guarantee of high quality of service from its certificants. In other words, NFPT cannot state or infer that CPT certificants know absolutely everything there is to know about personal training!
A certification program assesses 'minimum competency' for work within personal training, so certificants prove that they are at least minimally competent when designing goal-oriented fitness programs in a safe and effective way. After certification has been achieved, they are required to maintain a minimum competence through continuing education.
For the public, CPT certification provides an expectation of competence within personal training, providing a level of confidence about the certificant's knowledge and abilities. But ultimately it is the person, not the paper that defines the trainer.
More info on NFPT CEC's:
NFPT Recertification Process >>
NFPT Continuing Education Credits, CECs. Free. Convenient. >>