NFPT is excited to provide another way to earn free CECs! Fitness Flops is a way for you as a NFPT trainer to earn 1.2 CECs, over the course of one year, simply by answering 'mini-quiz' questions each month. We're here to let you know exactly what these Fitness Flops are and how to take advantage of them for your Continuing Education benefit!
What are Fitness Flops?
Fitness Flops is a "mini-quiz" that you take through your NFPT Account. Each month there's a new picture or scenario of a different exercise or trainer conduct issue that we quiz you on as reinforcement of the skill or knowledge that you should posses as a NFPT-CPT. These are found in the Continuing Education > Fitness Flops section of your online account. You will evaluate the picture or written scenario and tell us what is wrong with how the exercise is being performed or how the trainer is conducting him/herself. If you are correct, the CECs are automatically added to your account.
How many CECs is it worth?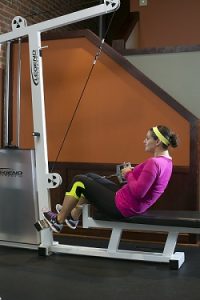 Each Fitness Flop is worth 0.1 CEC.
What?! How does that even help me?!
Each month we release a new Fitness Flops picture or written scenario for you to evaluate and answer. If you get 10 done in a year, for example, you are awarded 0.1 for each of those, adding up to 1.0 whole credit! We wanted to give some cushion room throughout the year, so you can miss 2 months in the year and still receive a whole credit.
When can I do these Fitness Flops?
Fitness Flops became available starting January 1, 2015. There is one (1) released every month and it will be available only for that month. At the beginning of each month a new Fitness Flop will be posted, but the previous month's will no longer be available. You will need to log in each month to complete that month's Fitness Flop in order to receive credit.
Can I take all the Fitness Flops at one time?
No. You will need to log in and complete them as they are released each month. Each new picture will only be available for the month that it is released.
Where can I take the Fitness Flops every month?
Log in to your NFPT Account. It will be under the 'Continuing Education > Fitness Flops' section.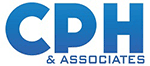 CLICK HERE to learn more about CPH & Associates, NFPT's liability insurance partner. NFPT-CPTs receive discounted rates on liability insurance. Protect your house from any potential Fitness Flop. Be sure you have liability insurance.