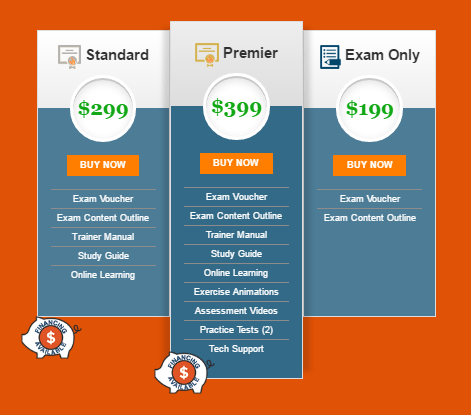 1. How much does personal trainer certification cost?
NFPT offers certification packages for you to choose from. Visit NFPT Certification for details. Application pricing ranges from $199 (for exam only) to $349 (for exam + education + additional services).
2. Do you have a payment plan?
Yes, we do offer financing for both the Standard and Premier Value application options. You may make a down payment and then you will have up to one year to pay the remaining balance and successfully complete your exam. There are no additional charges or interest fees for this payment option benefit. You just should remember to time your balance payment with your exam readiness, because your exam must be successfully completed within one year of application date.
3. Are there any discounts available?
Yes. NFPT provides discounted application rates to health club staff members as well as military personnel and all civil servants.