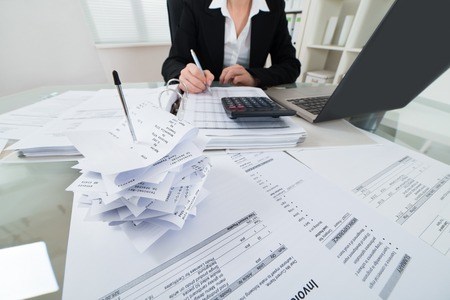 Everybody wants more money. Just like everybody wants to be fit. You know that being fit requires commitment. The same is true for finances. Education gets you started, awareness builds momentum and consistency gets you ahead financially. One way to make more money is to keep better track of your money. Tune in to the show and find out how to strengthen your relationship with the numbers that support your business.
In this episode we talked about:
Where to start with managing money
Keeping track of client sessions (#s and $)
Recording income for business
Methods for keeping track
Keeping track of expenses for business
Some of our viewers said:
"Life is like accounting, everything must be balanced"- Unknown
My goal every month is to have less 40$ dollars at the start the next month I use my phones to keep track of what I have to do every week and day.
Buy stuff on credit so you have a record. Use one card for business expenses so it's easy to sort. That and a separate bank account should help with keeping track.
NFPT Live Episode #24
[info type="facebook"]If you're an NFPT trainer, join the Facebook Community Group to chat with other trainers. If you're not, come talk with NFPT here, like our page, and get updates on when we go live weekly.[/info]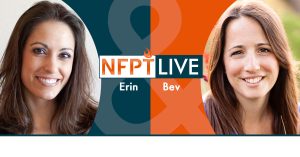 Next Week: Episode #25 – Tax Tips for Fitness Instructors
Subscribe to our Live Show on FaceBook to get updates when we're on or mark it on your calendar so you remember to tune in. We'd love to have you on the show Wednesdays at 9 am PT, 10 am MT, 12 pm ET.
Disclaimer: This financial advice is based on our own experiences. When in question always consult an accountant or financial professional.