This time of year is a time for thinking back over the year and being grateful for the things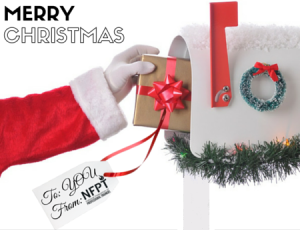 that we have been given. At NFPT, we know we are blessed beyond measure, especially from you as our trainers and supporters. To show our thanks and gratitude, we are offering a few things to our trainers and supporters alike!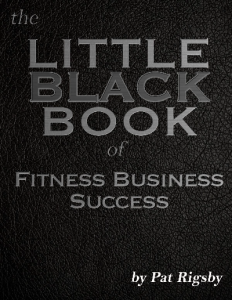 NFPT TRAINERS
We have the great pleasure to offer you a free, digital copy of Pat Rigsby's Little Black Book of Fitness Business Success. It is a fantastic, quick read that shows you how to improve virtually every part of your business by focusing on the highest return areas and leveraging the strengths and assets you already have at your disposal. Are you an entrepreneurial fitness professional that wants to attract more clients, make more money and achieve new levels of success? Of course you are! Then log into your Online Learning Portal and get your free copy of The Little Black Book of Fitness Business Success, on us!
NFPT SUPPORTERS
Have you been on the fence about signing up to for one of NFPT's Certification Packages? Let us make that decision easier for you…we are now offering a free copy of our Persona
l Trainer Manual when you purchase a Standard or Premier Certification package! That's a $99 value, for free! Follow the link or click the "Merry Christmas!" box when adding your cert package to the cart. You will receive your manual in the mail within about 5-7 business days.
It does not show even a fraction of how much we appreciate you, but we hope these gifts will show at least a sliver of our gratitude for you. Merry Christmas and we hope you have a Happy New Year!