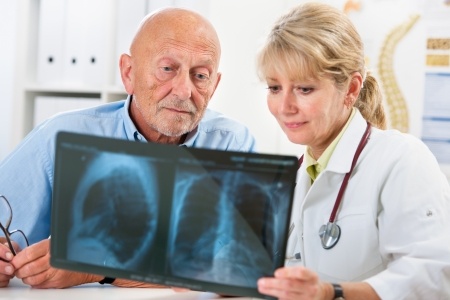 There's a good reason why Carol Michaels was awarded with Personal Trainer of the Year at the Idea World Fitness Convention this month. Cancer effects everyone. She's tapped into the needs of this population as an author and curriculum writer by applying her 20 years of experience with cancer recovery.
Lucky for us that she's sharing her knowledge in an applicable way for the fitness industry. We don't have to re-invent the wheel. Follow her successful footsteps by understanding what the research has to say and how to apply the information.
Set yourself apart as a fitness professional by aligning with this population.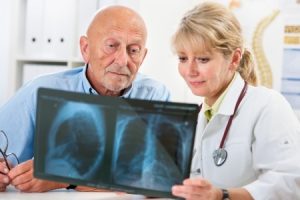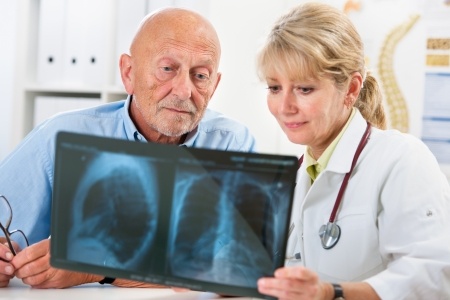 The Research
Research has shown that exercise is helpful for those with lung cancer and that being physically active appears to improve survival and quality of life. Exercise can be beneficial for those with lung cancer by increasing strength, endurance and decreasing emotional issues. Physical activity may help cancer patients tolerate cancer treatments and lower fatigue levels. The thought of exercise might be overwhelming to those with lung cancer, but a well-designed exercise program may help them feel better physically and mentally, and it may also decrease the risk of further disease.
Key Tips
*Gain medical clearance before exercising with a lung cancer client.
*Breathing exercises are an important foundation for movement.
*Stretching exercises help expand the chest cavity to enhance breathing.
*Introduce aerobic exercise at a slow walking pace, especially if the client was sedentary.
*Incorporate strength training in slow progressions.
Read the full article posted by Translational Lung Cancer Research by clicking this link.
Your Role
Carol says, "Cancer survivors are looking to work with trainers who are knowledgeable in cancer exercise. The health and fitness industry as a whole is only just learning to work with this population and we have varying level of available resources throughout our country. There are some communities where a cancer survivor cannot find a trainer to provide safe and effective programs. Heath and fitness professionals have a huge opportunity to make a great impact on the lives of those with lung cancer. NFPT's Cancer Recovery Specialist course can give you the foundation necessary to work with cancer survivors."
Do you work with cancer survivors or people facing a new diagnosis? Tell us what's been most effective in the comments.