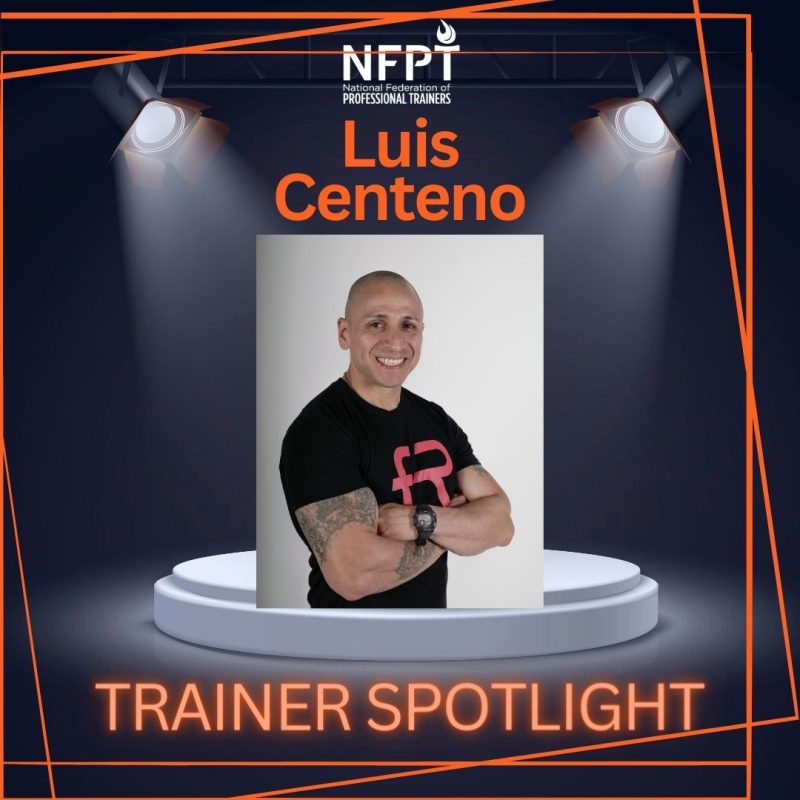 Meet Luis Centeno, NFPT-CPT and Master Trainer from Chicago, IL. Fitness transformed his life via working out daily to the point that he also wanted help others feel the same. His grassroots success story is something that has motivated not only other fitness trainers, but also others that live a healthy lifestyle.
After Luis became certified with NFPT, he began by performing his personal training sessions in a park, weather permitting in 2012. In 2014 he opened up his own brick-and-mortar establishment called Fit Results in the South Loop neighborhood. In 2016 outgrew his 1700 Sq.ft space moving into a space more than twice as big to offer his personal training services, as well as group training.
He then acquired his Master Trainer Certification through NFPT in 2018. He opened the doors to his second location in the Logan Square neighborhood of Chicago. In 2020, like every small business, (especially gyms across the country), his suffered from the closures due to COVID.
Fast forwarding to 2023, his hard work and persistence paid off; Luis continues to change lives in person, not just via on-demand or live stream like in 2020. His establishments have given other personal trainers the opportunity to join the Fit Results team. He's been able to give others a chance to build their clientele and career in the fitness industry.
"Hard work will always pay off as long as you do not quit or stop trying" says Luis Centeno. When asked, Luis Centeno says he plans on expanding to other states in the US. "I'm paving the way for others behind me to be able to join a growing team focused on changing lives," says Centeno.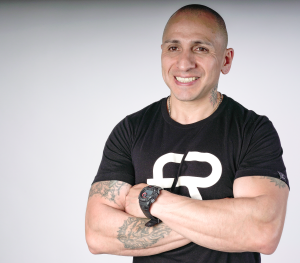 Luis, how long have you been certified with NFPT, and what made you choose it?
I have been certified through NFPT since 2015. I picked NFPT because it's an organization that is accredited, but also likes to give back to those in the industry. When other organizations charge for CEC's, NFPT at least gives opportunities to others to save some money by offering free CECs every month. NFPT also accepts CECs from other accredited organizations versus others that only accept their preferred organizations. It means a lot to affiliate with an organization that cares more about your success than peripheral ways to profit from it.
Why did you decide to become a fitness professional?
I became a personal trainer because fitness changed my life. Mentally, physically and spiritually. Ever since it changed my life I also wanted to help change other people's lives. While everyone is going through so many stressors in life, there are not enough people in the world to spread good vibes or push others to live healthy active lifestyles.
How you are currently utilizing your personal training certification?
I currently use my personal training certification to maintain my knowledge since I am training one-on-one on a limited basis at this point. I do not have many clients personally; my job now is to keep others busy with clientele, but I like to live by example. I also want to stay up to date with my certifications because it's the lifestyle I have chosen. The clients I do have, have goals of weight loss and building lean muscle. The modalities I use mainly are functional strength training and HIIT. Being nutrition specialist certified, and now Nutrition Coach, I am able to guide my clients or my other gym members to make smarter lifestyle choices in and outside of the gym.

What is the biggest challenge for you as a personal trainer?
The biggest challenge as a trainer has been staying consistently busy. When I worked in a corporate gym there were limitations until I started my own business. Being a trainer and having your own business comes with different challenges too. The hardest thing at that point is making sure that you marketing your services well and are able to close leads, in combination with providing personal training services; it all becomes overwhelming. When you are an entrepreneur and open a new business, it usually means you are doing it mostly yourself, until you can afford to hire others to help.

What has been your most rewarding experience as a personal trainer?
The most rewarding experiences as a fitness professional have been watching clients complete transformations. Listening to clients say, "Thank you for you help," in person or reviews online. That's been the most rewarding since we normally don't give ourselves enough credit.
What has been your biggest achievement in the fitness industry?
My biggest achievement as a trainer has been going from training in the park because I had no money to open my own gym at the time to opening two locations in a matter of 4 years and building a team in both locations.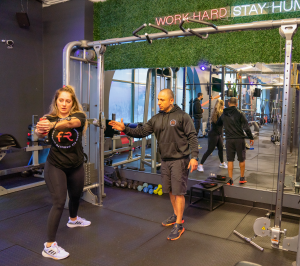 How has social media played a role in your fitness business?
Social media has truly helped with brand awareness. Spreading the word about my services to locals and surrounding neighborhoods really did make a difference.
Any advice for people thinking about a career in fitness?
I would advise those new to the industry to choose a smaller gym that's more intimate. That will help hone and build your craft. Joining a team that truly cares will help to learn a lot more and will allow you to get busier faster.
Do things differently, continue applying science, and help others reach their goals. Always focus on both sides of the business. It's not only about the front end dealing with clients face to face. Learn the back end because that's what will keep the doors open. As fitness trainers we love doing our job but until we make enough money to pay someone else to do it. Be sure to set a budget aside for marketing.
What does the future hold for you and for the fitness industry?
My vision is to grow my brand and team to other states. Paving the way for others that share a similar passion of helping to change lives. As the industry has become saturated with boutique fitness gyms and other kind of gyms I'm focused on continuing to be different in the industry.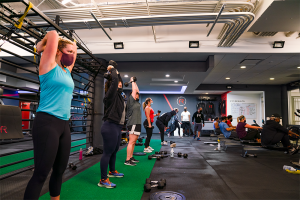 ---