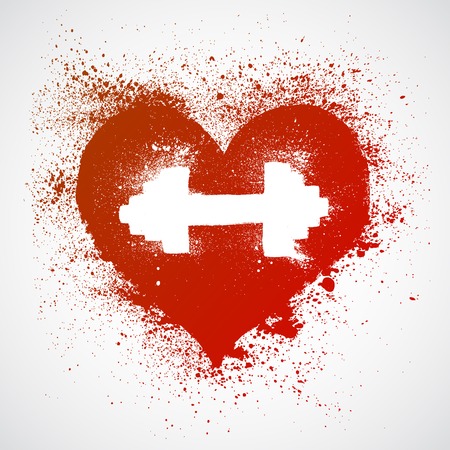 Are you passionate? Are you TOO passionate? Many people miss the mark when it comes to being healthy, while some of us might be a little over the top. There is a balance, let's talk about how to find it and all the joy that should come from being healthy.
In this episode we talked about:
Importance of recognizing the line between passion and obsession (overall value) (4:44)
How do you know the line is being blurred? Creating awareness. (8:25)
Initial signs of an obsession – what to watch for (10:05)
Does the fitness industry have a body image problem? (14:45)
Mindfulness – be passionate, not obsessed and be enthusiastic, not intimidating (19:00)
Loss of Joy as an indicator and key to evaluating passion vs. obsession (20:00)
Stress & Cortisol reversing fitness efforts, especially shame and guilt (22:00)
How to help borderline obsessive clients reduce anxiety (25:00)
Obsession (and stress) can be positive (31:00)
Judgement is a mirror (33:30)
Not being obsessed and not being so fit is okay (from a comment on Facebook) (34:30)
Resources mentioned in the show:
Idea Article about Body Image
Some of our viewers said:
There is a huge difference between obsessed and dedicated.
A big part of obsession is the unrealistic timetable shows like The Biggest Looser sell to the public. Everyone brags how fast they lost weight.
I think convincing clients that fitness is a lifestyle and not a goal, can help them from becoming "obsessed".
I agree…there's 'healthy obsession' which is probably the temporary kind in order to get a job or task done. Then, if still obsessing after the job is done, maybe it's getting unhealthy at that point.
"Passion is a positive obsession. Obsession is a negative passion"- Paul Carvel
Another awesome show.
Passion is the key to success.
NFPT Live Episode #33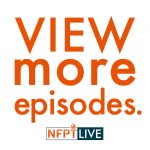 [info type="facebook"]If you're an NFPT trainer, join the Facebook Community Group to chat with other trainers. If you're not, come talk with NFPT here, like our page, and get updates on when we go live weekly.[/info]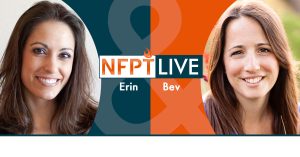 Next Week: Episode #34
How Sleep Deprivation and Disorders Affect Fitness
Subscribe to our Live Show on FaceBook to get updates when we're on or mark it on your calendar so you remember to tune in. We'd love to have you on the show Wednesdays at 9 am PT, 10 am MT, 12 pm ET.