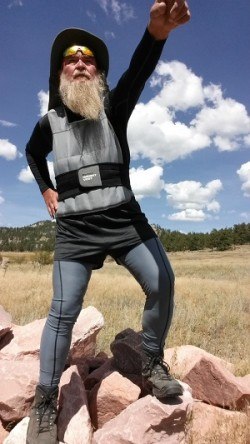 Coming in January 2016, NFPT will, for the first time, feature one of our own Certified Personal Trainers whose sport is Expedition Hiking. We will follow his personal life journey that led him to fitness and ultimately to hiking. We will share his training regime for his next big adventure and then follow him on that adventure.
The story behind his life's fitness journey you will find interesting, inspiring and encouraging. Join us in the coming weeks and months as we feature, James "Jim" Holt, MA, CPT, trail name, No Man Walking.
Jim lives in the Northern Colorado Rockies near Red Feather Lakes and will attempt a thru-hike of the Appalachian Trail beginning in Mid February 2016. NFPT will tell his story from beginning to end in a Trainer Profile series. We will share the who, what, when, where, why and how, including what type of training methods he uses to prepare for hikes.