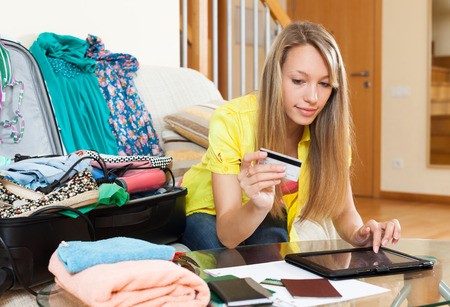 Many personal trainers are hesitant to sub or even to leave town because they're worried about losing clients or the absence of vacation pay. These concerns are common and natural.
Substitution can be scary. What if your clients like the other trainer better? What if they stop seeing you? These thoughts cross even the most confident trainer's mind when the suggestion to sub is made. Sometimes it's the client who is hesitant to train with someone different. There are pros and cons to subbing clients, but it can work for everyone.
Subbing clients can strengthen your business and earn you more money.
Yep, that's right. Find another personal trainer, pilates instructor or group fitness teacher that you like and discuss a trade. You send your clients to them when you're away and they return the service. It exposes you both to a new set of clientele and adds extra income to make up for what was lost.
If you both have busy schedules with a regular clientele, it's unlikely that people will be able to pull a switch-a-roo anyhow. You'll be sliding them into temporary open gaps or working longer days to squeeze the extras in. You can also partner the visiting clients with some of your willing regulars to mix it up for them.
Working with new clients temporarily can bring you more business indirectly without stealing sessions. The visiting client might know someone who resonates with your specialties or that wants a time slot you have that their trainer does not. At the end of the day, exposure is the name of the game. Remember to share these benefits with the person you want to trade with, it's a two-way street!
If a trade isn't ideal, you can work it out so the other fit pro pays you a small fee ($5-10) for each session they do for you. Vacation pay, check! You can keep this detail between you and the other trainer, no need to involve your clients.
Also, keeping notes on clients and sharing them helps your sub and enhances your rapport with clients.
Subbing clients into a fitness class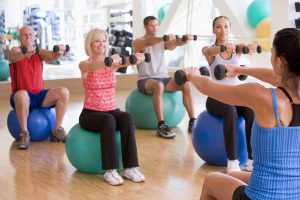 To calm your jitters about subbing, realize group fitness instructors do it on the regular because the schedule must go on even if they'll be absent! It's a healthy business mindset to adapt.
Look for local fitness classes at various times for your clients and contact the instructor. Ask if you can attend their class(es) to see what they're like. Let them know you'll be sending business their way. This will develop a new relationship and get you a few complimentary workouts. If you have clients who are wary of trying something new, you could invite them along to sample the class with you.
Shift Your Mindset for Success
It's not guaranteed that you won't lose a client to another trainer or a fun new fitness class when you're away. It's not guaranteed that you'll get more business. It is for certain that you will get a vacation, learn to let go and grow as a fitness professional.
Successful personal trainers take vacations to avoid burnout, share their business with others to build community and trust that new clients will take the place of any that wander off. Put it this way, if someone leaves while you're away – they probably would have done so at some point anyhow. Better to find out now and to have had your vacation!
Besides, the tighter you hold on to a relationship of any kind, the more suffocated the other party feels. When you keep your clients' best interests in mind and explain to them how beneficial it is to mix up their workout, they feel even more loyal to you.