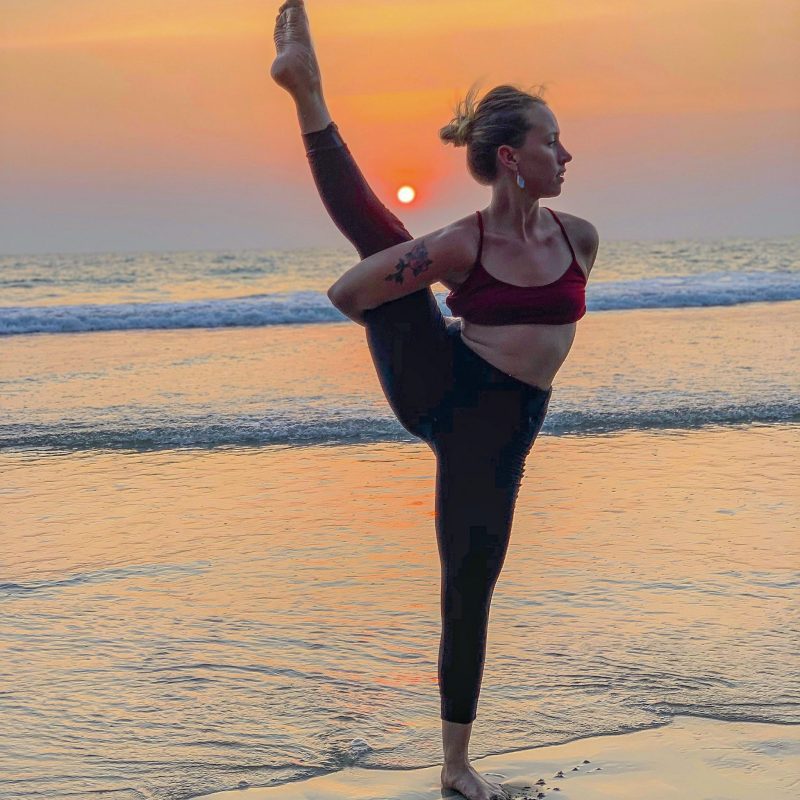 Alex Clearwater has not only been one of our regular blog contributors for over two years, but she's also full-time NFPT certified Personal Trainer, Yoga teacher, group instructor, and returning dance student. She currently lives in her home town of Sheridan, WY where she went to college for her AS in Exercise Science. She likes to dabble in a bit of everything movement-related. 
Her experience training in and practice Yoga makes her our go-to Yogi-on-staff but her expertise is farther reaching than that. She's gone across the globe to pursue her passion in fitness and wellness. Here's her story:
How long have you been certified with NFPT?
I have been certified through NFPT since 2017.
Why did you choose NFPT?
In a way, NFPT was chosen for me. My college professor reached out to me asking if I would be interested in working with NFPT as a blog author. Once NFPT decided they wanted to keep me on permanently they asked me to certify with them. I chose to stay with NFPT exclusively because I loved the quality of work that was put into this organization.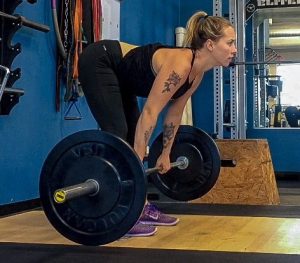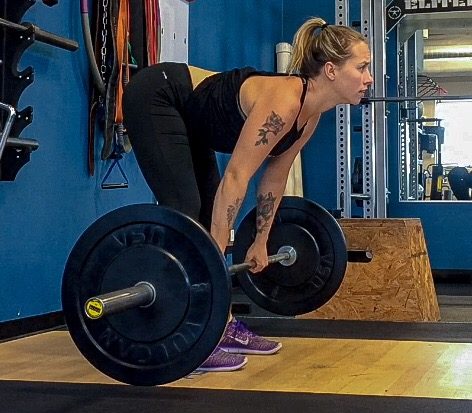 Why did you decide to become a Personal Trainer?
When I was 18 I moved to Hawaii and didn't have a clue about the direction of my life. Over the eight months of living on theIsland I was introduced to the concept of wellness and living an active healthy lifestyle. Up until then I always thought working out was only for looking good, not feeling good and enabling one's body to do awesome things.
I struggled with negative body image and a disordered relationship with food so I was totally blown away by this concept. Not to mention, I was living in an outdoor community that didn't have any mirrors, meaning I wasn't able to take time to look at myself and pick at all of my perceived flaws. For the first time in my life, I was exercising and eating to make my mind and body feel good–to take care of myself rather than punishing myself. I realized that I wanted to pursue this feeling and academically learn more about fitness and wellness.
What is the biggest challenge for you as a Personal Trainer?
When I first started four years ago, my greatest challenge was feeling comfortable in a one-on-one setting with my clients. The ability to take charge and be confident in the fact that I am a professional they've hired for a service was difficult. But nowadays, being busier and older, I tend to struggle with making time for my own fitness. Perhaps I was more eager in my early twenties, but lately I find it a challenge to get myself to the gym. 
What is your biggest accomplishment in the fitness industry?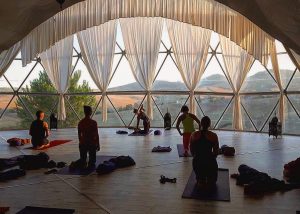 My greatest accomplishments as of yet would be authoring for the NFPT blog and being asked to be a Subject Matter Expert for this organization. To be recognized by other professionals of the industry to contribute to the continuing education of current and future personal trainers is an honor. Certainly having the opportunity to pursue my yoga teacher training abroad has helped direct my career on the path it's on now.
What has been your most rewarding experience as a Personal Trainer?
This is a tough one, but I would have to say it is a particular client's progress. When we first started working together their ultimate goal was to go fly fishing with their partner. In the beginning, they were unable to sit down or stand up from a chair without major assistance, indicating significant gluteal and quadriceps weakness. Taking a 3" step up with my assistance was a huge challenge.
By the end of our time together (8 months) they were doing a full 12" step-up in great form with a 10lb medicine ball in hand. They were patient and consistent through all of our sessions, and it was an absolute joy to see someone of the senior community make such astounding progress. It was also gratifying to see proof of personal training substantially improve quality of life. 

Any advice for those considering a career in fitness?
All I can say is drop the ego, and don't be afraid to ask for help. Also, if you don't enjoy spending time with people or being there for others, this might not be the work for you. And that's okay! So much of personal training is working intimately with the client and their personal struggles. Learning how best to get a stubborn individual to try hard and be present, knowing when to push someone and when to hold off doesn't come naturally to everyone. Creating professional but also personable relationships with clients is hard and can be overwhelming. Just because a client hires a trainer, doesn't always mean they are ready to do the work. Patience and compassion are key to being a good trainer. 
What does the future hold for you and for the fitness industry?
Right now I am focusing on working with NFPT for the SME position as well as creating a yoga certification program to offer as continuing ed. Along with this I am currently enrolled in college-level dance courses; I have trained in dance since I was three years old. Someday I want to incorporate dance with yoga and fitness. I have always been fascinated by the idea of using movement to heal the relationships with our bodies.

The average person in the U.S. is out of touch with their physical body and I believe that is a large contribution to the increase in mental illness and overall disconnect from the world around us. I hope to help people find an unconditional love for their physical form through creative movement.
---