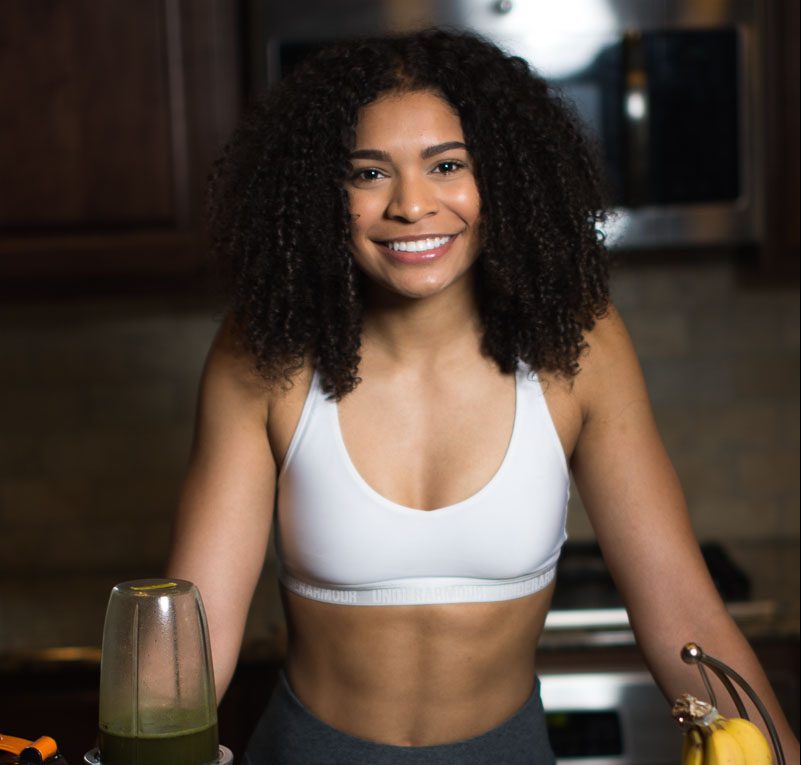 Meet Ashlyn Knox, a third-year full-time student at The University of Texas at Austin, where she is studying Business Management and Exercise Science. Like most of our trainers, Ash is passionate about helping others reach their full potential–and why she loves being an NFPT certified personal trainer.
Ashlyn spends a lot of her time as a student both in the gym and in class, and is continually seeking opportunities to learn about the field of fitness and performance. She's been successfully freelancing as a personal trainer on her campus since getting certified! Learn more about her in her in words:
How long have you been certified with NFPT?
I have been certified with NFPT for a year and a half.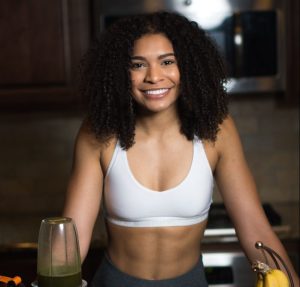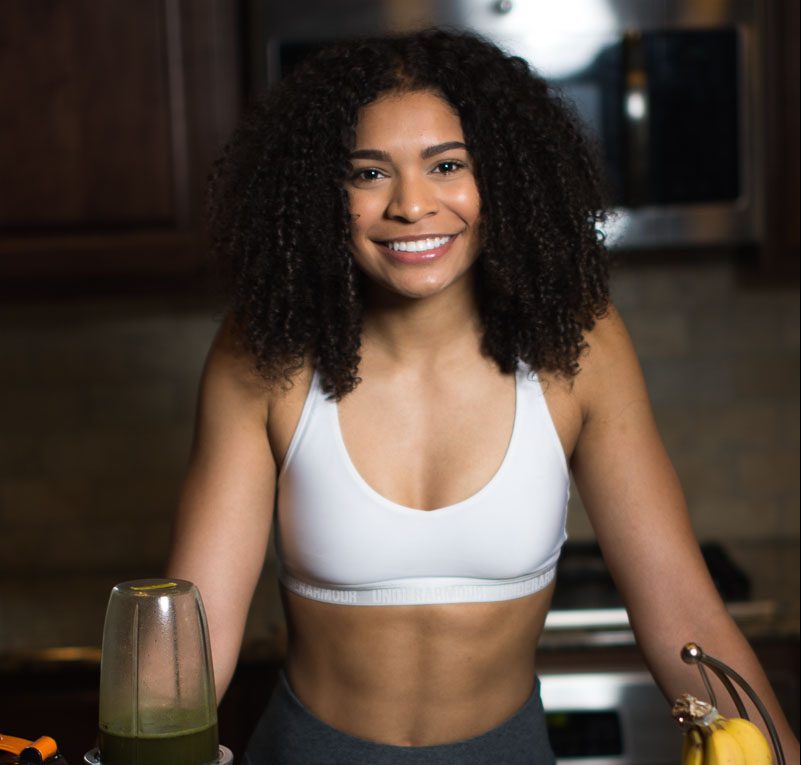 Why did you choose NFPT?
I was inspired to get my certification through NFPT by the trainers at my previous home gym. Before I even became interested inbecoming a personal trainer, I was impressed with their interactions with clients as well as the knowledge they demonstrated in their practice. When I finally became decided to pursue personal training certification programs, I asked them which organizations they received their certifications through.
Their answer? NFPT! Serendipitously, NFPT was hosting a certification course at the gym in the coming weeks, and I signed up for it the same evening!
Why did you decide to become a personal trainer?
All my life leading up to college, I was an endurance track athlete. When I came to college though, my running career ended, and I still wanted to train, but now wasn't sure how to train for overall fitness and instead of sport. During this time, I was looking for ways to learn about new ways of training, and a personal training education seemed like the perfect route.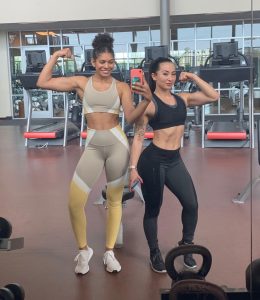 When I began to put the techniques I was learning into action, I was loving the way that training made me feel, and I decided I wanted to share this feeling with those around me. I sought a personal trainer career to uplift my student peers who often suffer from poor health due to high levels of stress and poor diets.
How has your certification helped propel your fitness career?
My certification was especially helpful in my fitness career at the beginning of my journey, when I received various client types. The education materials were and still are a great resource to be able to look back on when I may not be sure about something, or even to refresh my knowledge. My NFPT certification has also helped me stand out when applying to fitness and performance jobs and internships. Since today it is not always required to be certified for many positions, it has made a more qualified applicant.
What are some of your other interests or hobbies outside of fitness?
Though, much of my time is spent in the fitness space, outside of fitness I am very interested in entrepreneurship. I spend a lot of my free time studying startup culture, talking to small business owners, and building my own personal training business. In addition to this, I am also a fitness model which gives me a more creative and expressive outlet for my energy.
What is the biggest challenge for you as a personal trainer?
The biggest challenge as a personal trainer is getting my clients to believe in themselves as much as I believe in them. I have had to learn to strategically communicate with each of my clients in a way that motivates them specifically.
What is your biggest accomplishment in the fitness industry?
My biggest accomplishment in the fitness industry thus far has been teaching many of my peers that, even though we live a very busied lifestyle, that fitness is possible and should be a priority. I am happy to have been a part of the shift in the behaviors of college students who stay up until 3 a.m. eating pizza to a healthier take on a college lifestyle where fitness is a priority.
What has been your most rewarding experience as a personal trainer?
My most rewarding experience so far has been the positive feedback I have gotten from my clients. They explain to me they now know how to exercise for their goals properly and the "why" behind their workouts. My entire goal as a trainer is to help people understand that fitness is not one size fits all, so feedback like this is gratifying.
How have you used social media successfully to support your fitness career?
I began my Instagram account @train_with_ash a month or so before taking my certification class and started by posting simple things like my workouts or meals of the day. I continued to use this account to document my personal fitness journey until I became certified and used it as a business tool to gain clientele. Now, I use social media every day to communicate with potential
clients, collaborators and share content. Social media has been one of the most significant factors in the growth of my brand and client base.
Any advice for people thinking about a career in fitness?
My one piece of advice for those thinking about a career in fitness would be to remember that people are not always going to work as hard as you. So, do not expect to see your personal fitness work ethic in all your clients. Working in fitness is very active and takes a lot of energy, which for people like us sounds ideal, but it is not that way for everyone!
What does the future hold for you and for the fitness industry?
After I finish my undergraduate studies in 2021, I plan to begin studying to attain my Strength and Conditioning Specialist Certification. Once CSCS certified, my goal is to start to train in the athletic performance area while building my business model for my own athletic training facility.
Is there anything else exciting you would like to share?
I post fitness and health-related content on my Instagram page daily if you're interested in seeing more what I am about or want to connect. Follow me @train_with_ash.