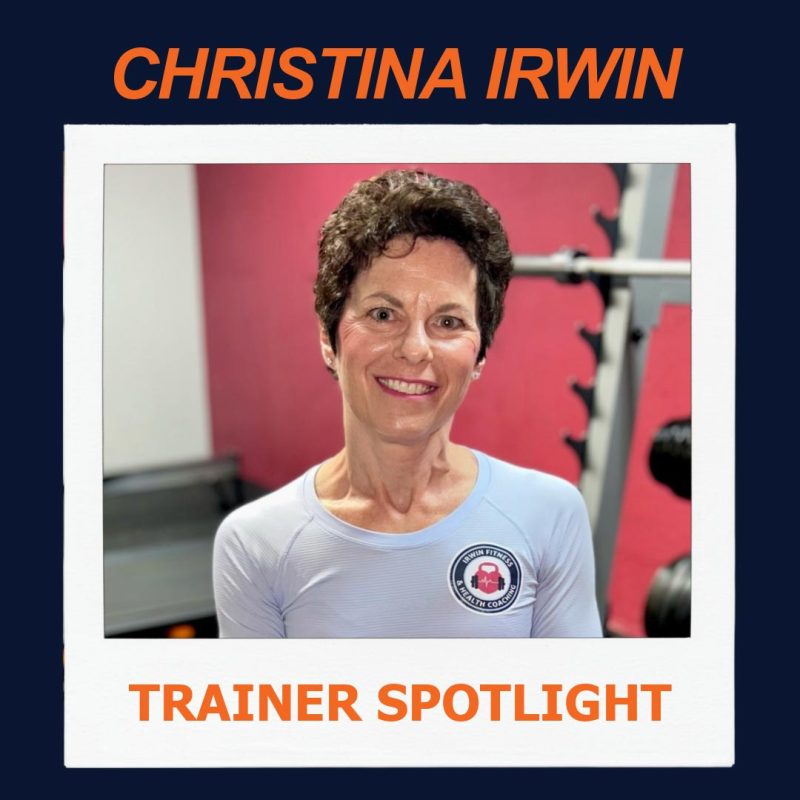 Meet Christina Irwin, NFPT-CPT and NFPT Fitness Nutrition Specialist, 58 years young, a mother of four, and a fitness studio owner. In addition to her NFPT certifications, Christina also holds a TRX cert, and Health and Life Coaching certifications. She has performed resistance training for 40+ years, and maintained her physique through permanent lifestyle changes. Christina embraces aging gracefully (clearly!), and passionately wants to help others do the same. Also, her business is unique because she is fortunate to run it with her daughter (and best friend!).
Irwin Fitness & Health Coaching is a business Christina proudly owns and operates with one of her daughters. The mission of their fitness business is to build a healthier population one person at a time, starting with their own community.
They build body confidence and improve their client's physical state of health while teaching them to enjoy life! It's not a this or that approach Christina employs; it is an all-inclusive, holistic lifestyle approach. They meet people where they are and get them to their goals.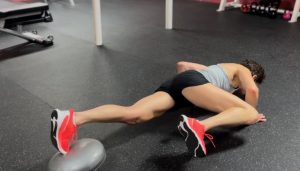 Christina, how long have you been certified with NFPT, and what made you choose it?
My whole life I have loved fitness and nutrition. I found the NFPT certification in 2008 when the gym I was working at was offering certfications through NFPT and have never looked back! This certification "makes sense". The support and hands-on approach to certification is very important to me.
Why did you decide to become a fitness professional?
I decided to become a personal trainer and start my own health and life coaching business in order to impact the lives of others and share the importance of resistance training to all age levels.
How you are currently utilizing your personal training certification?
At Irwin Fitness & Health Coaching we serve all age groups and all fitness levels. Our delivery method is that "we will meet you where you are, and take you where you want to go". We hold our clients accountable and give them a plan so that reaching their goals becomes a reality and not a wish.

What is the biggest challenge for you as a personal trainer?
Honestly, the biggest challenge for me personally is the physical energy output that I must exert with clients and managing that along with my own training schedule.

What is your biggest accomplishment in the fitness industry?
Helping post-menopausal women realize they can still live in a body they love is quite an accomplishment for me, given how difficult this phase of life can be.
What has been your most rewarding experience as a personal trainer?
Nothing has been more rewarding than seeing people find body confidence and experience fitness gains, whether that be weight loss, strength gains, or improvements in overall fitness.
How has social media played a role in your fitness business?
A lot! My business partner and daughter is 24 years old, so she manages that piece of our business. We have a presence on Twitter, Instagram, YouTube, and Facebook.
Any advice for people thinking about a career in fitness?
Do it! But, do not train everyone the way you train yourself! Every single person is different with different needs and goals that most likely differ from your own. Tune in and do your homework to deliver a personalized experience.
What does the future hold for you and for the fitness industry?
Irwin Fitness & Health Coaching will continue to grow and perhaps take on more online "coaching" to increase revenue. But the hands-on experience with in-person training in the studio will always remain!
Is there anything else about your personal training career that you'd like to share?

Focus on your
soft skills
. It is the way you make people feel, the experience you provide, and the consistent encouragement that people really like. That is what separates trainers in the industry. Be relatable and realistic; don't try to show off or come on too hard.
---