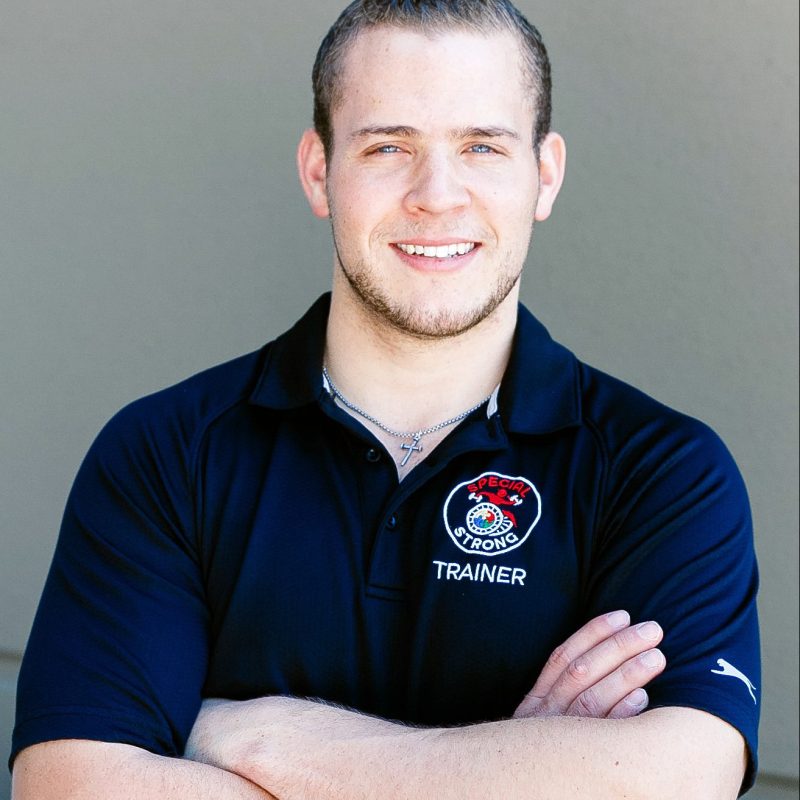 Meet Daniel Stein, an NFPT certified trainer with an impressive resume. As an NFPT and NASM certified personal trainer, as well as a Certified Inclusive Fitness Trainer, Daniel specializes in health and fitness for the special needs population. In 2016, Daniel and his wife, Trinity, started Special Strong. Special Strong provides nutrition and adapted fitness for special needs children, adolescents, and adults with autism, Down syndrome, and other disabilities. Through their online training platform, they also provide special needs fitness certification courses for educators, professionals, and parents who want to learn how to adapt fitness to serve the special needs population.
We asked Daniel more questions about his background to share with our NFPT #fitfam.
How long have you been certified with NFPT?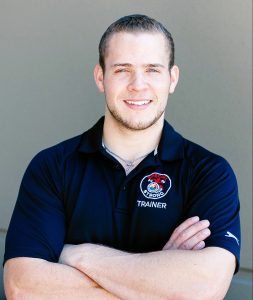 I have been certified with NFPT since June 2012.
Why did you choose NFPT?
When I decided to become a personal trainer, I started researching different certification programs. I learned that most companies look for a nationally accredited (NCCA) certification, so I was able to narrow my search down to three different companies. I ended up choosing NFPT because it allowed me to save a lot of money and still attend a live workshop at half of the price of other certification programs.
Why did you decide to become a personal trainer?
When I was four years old, I got diagnosed with ADHD. As a result, I had a lot of behavior and learning challenges. When my parents enrolled me in sports, my behavior and learned challenges suddenly improved from the physical activity – and I felt better! I fell in love with exercise and continued to pursue sports and weight lifting throughout grade school. It became my passion and calling, so I knew that I had to pursue a career as a personal trainer.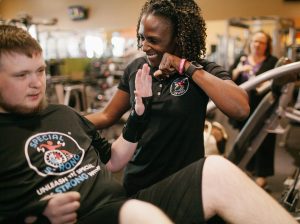 Tell us about Special Strong–this is an amazing accomplishment!
On November 11, 2011, a mentor of mine from church shared the vision he saw for my life. He said he saw me doing adapted fitness with the special needs population, which started my journey to become certified through NFPT. I continued working with mostly mainstream clients and studying everything I could on the side about adapted fitness with the special needs population. In 2016, I quit my full-time job as a trainer at Lifetime Fitness to start Special Strong.
As of 2019, Special Strong has served over 1,000 clients with special needs with an 80% success rate. We also developed our own special needs fitness certification program that we use to certify parents and professionals all over the world. We have a global vision to bring adapted fitness all over the globe to serve the special needs population.
What is the biggest challenge for you as a personal trainer?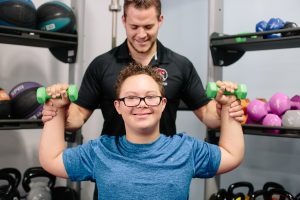 My biggest challenge is finding the balance between working IN my business and ON my business. As a business owner, I wear so many different hats. When I'm with my clients, I'm a personal trainer, and my clients are supposed to be my only focus.  However, when I'm with my clients, I also still have a team of ten people to manage and issues that come up, yet I'm still supposed to give that client my undivided attention.
Admittedly, there have been times when my training quality and focus on the client was compromised in order to address a pressing issue that's come up during a session (imagine when your website suddenly crashes, and you are with a client!)  
The challenge becomes finding a way to effectively do both: train clients (work IN the business) and business development (work ON the business). To do both during the first few years, I had to sacrifice and work over 80 hours per week. As the business has grown, I have been able to reduce my training hours a week to about 15 hours per week, which has allowed me to have much more of a balance of working IN my business and ON my business.  
What has been your most rewarding experience as a personal trainer?
My life mission statement is to inspire others and unlock their potential to experience abundant life. With that in mind, my most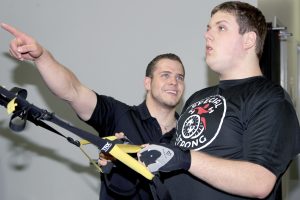 rewarding experience is when another team member tells me they've found their calling working with the special needs population and decided to make their career centered around special needs. That trainer now has the chance to make an even bigger difference in the special needs population.
Any advice for people thinking about a career in fitness?
I think anyone considering a career in fitness should read Simon Sinek's book: Start With Why. I know so many trainers who go into the industry with passion and excitement, only to burn out later. You have to know your "why" before you even start as a trainer. There have been many times I've wanted to leave this industry, but knowing my "why" has kept me in the game.  My "why" is facilitating an independent and abundant life for the special needs population.
What does the future hold for you and for the fitness industry?
For us, we are in the process of franchising and equipping other professionals to start their own Special Strong. For the fitness industry as a whole, I've seen the recent trend lean more towards group training than one-on-one training. This can be good news since training a small group of people at once instead of one at a time is much more effective and easier when it comes to lead generation.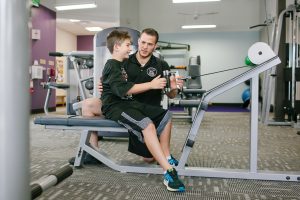 Is there anything else exciting you would like to share?
In August of 2019, we had our first video go viral of a young man named Brandon walking for the first time in eight years. It received over 150 million worldwide views! Last week, we were able to raise over $7,000 to cover Brandon's training for an entire year and get him two front row tickets to the Jonan's brothers' concert!
Follow Daniel on Facebook and check out his website and his special needs certification program.
---