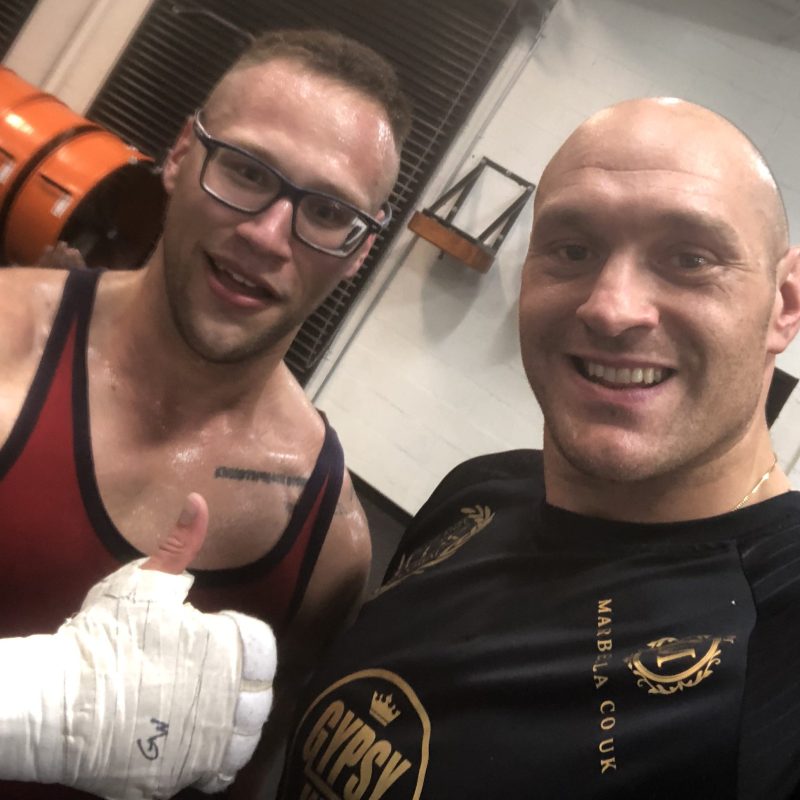 Meet Gunnar: brimming with grit, determination, enthusiasm and confidence. And all this he hopes to cultivate in his fitness clients. Gunnar is a professional boxer with high aspirations while maintaining his passion for sharing fitness with others. Here's his story: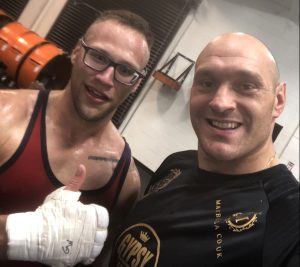 How long have you been certified with NFPT?
Certified for a year and a half now.
Why did you choose NFPT?
Actually it's funny I didn't know about NFPT until Dr. Nestor Salvador Rodriguez of Carbon World Health in Madison, WI who discovered me on social media, reached out to me and introduced me to the certification. I was able to obtain my cert through an internship while working there.
Why did you decide to become a personal trainer?
Back in 2013 I used to be severely overweight I peaked at 320 pounds now I'm 6 foot four which you would think maybe it's hidden well but It was not. I tore my left ACL on the night of June 3, 2013, and that night changed my life forever. After two years and moving all 130 pounds of body fat on crutches was when I realized that I never wanted anyone to feel how I did. I knew my calling was to change lives… Especially from a place of compassionate understanding and perspective.

What is the biggest challenge for you as a personal trainer?
Understanding when not to juggle so much on my own. I've always been a go-go-go kind of person and it can be harmful not only to wellness, but in being able to help others effectively. If I'm not well myself I cannot be well for anyone else, so seeking a work-life balance was the biggest challenge.
What is your biggest accomplishment in the fitness industry?
Starting my own fitness business Solidify, LLC. I knew that nobody could mold my particular vision the way I wanted to so I had to endeavor on my own.
What has been your most rewarding experience as a personal trainer?
Hearing how happy people they are that they have reclaimed their life and bodies. They feel happy. I can relate to this; I feel like a new person again after being overweight, and not just physically, but mentally as well.
Any advice for people thinking about a career in fitness?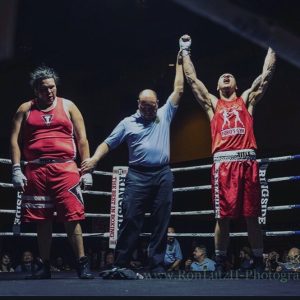 Make sure you're doing it for the right reasons. If you're in it for the money, for publicity or for an "image" it will be a short lived career. The level of commitment you need is getting up and pursuing your passion even on the days you don't feel like it. If we don't do it on the days we do not feel like it we wouldn't really get it done, would we? Your will to be ambitious has to be greater than your desire to relax or coast through life.
What does the future hold for you and for the fitness industry?
Currently I moved out to Henderson Nevada where I am training with the Mayweather's (Sr. and Jr.) and Mike McCallum, former professional boxers, and working my way now to be heavyweight professional boxing champion of the world. I won the heavyweight championship Golden Gloves in WI just this past March. When I make millions of dollars in pursuit of my passion of dominating the boxing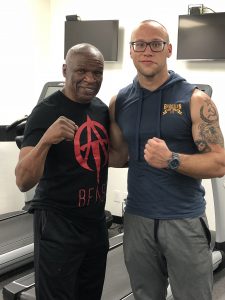 world, I can open up a Solidify facility or I will train people at no cost that are at a serious health risk so they can have their lights back. Changing lives, not for profit, will be my gift to the world when I become the Heavyweight World Champion!
And then when I retire in my late 30s I can then spend the rest of my days training people and doing what I love because we all know getting punched in the head cannot go on forever.  Haha—I have it all figured out!
Is there anything else exciting you would like to share?
This world will be changed and it's usually the one person who is crazy enough to think he can do it who can. As long as I'm alive and breathing I will make sure that until the day I die everyone I work with strives to live their life to the healthiest and fullest.
---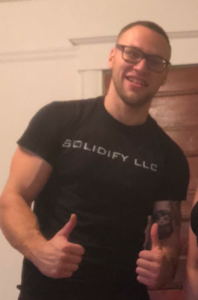 Gunnar Walcavich was born and raised in Manhattan and moved to Wisconsin in 2007 to begin a new life. He spent 10 years there establishing himself in the fitness industry and now spends his days in Henderson, NV, a member of "The Money Team", training as a professional boxer under Floyd Mayweather. Since becoming the Golden Gloves heavyweight champion of WI earlier this year, he has been busy turning his dream into a reality! Boxing and fitness are two things Gunnar is most passionate about and vows to be the best in both worlds.
His favorite quote: "We miss 100% of the shots we don't take."


___________________________________