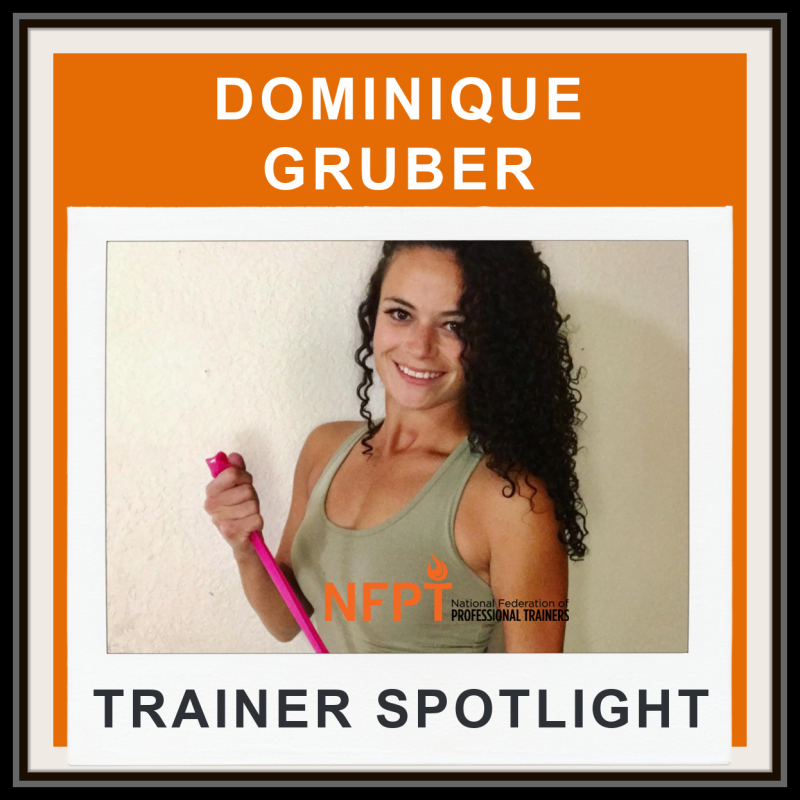 Meet Dominique Gruber! She is an NFPT trainer who grew up on the West Coast of Canada and now resides in the mountains of Montana. Here she enjoys trail running, skiing, riding horses, and exploring. Dominique is passionate about postpartum recovery and home fitness. As a mom of three young kids, a wife and a small business owner, she truly understands the challenges that come with time management!
She taught Zumba for eight years, through three pregnancies, and loved the connections forged with class attendees. Now that her life changes every week, virtual training has turned out to be her niche. Her philosophy is to incorporate simple functional exercises into a daily routine. A fitness program should fit your lifestyle, not the other way around.
Here is more about Dominique and her professional background:
How long have you been certified with NFPT?
I have been certified with NFPT since 2018.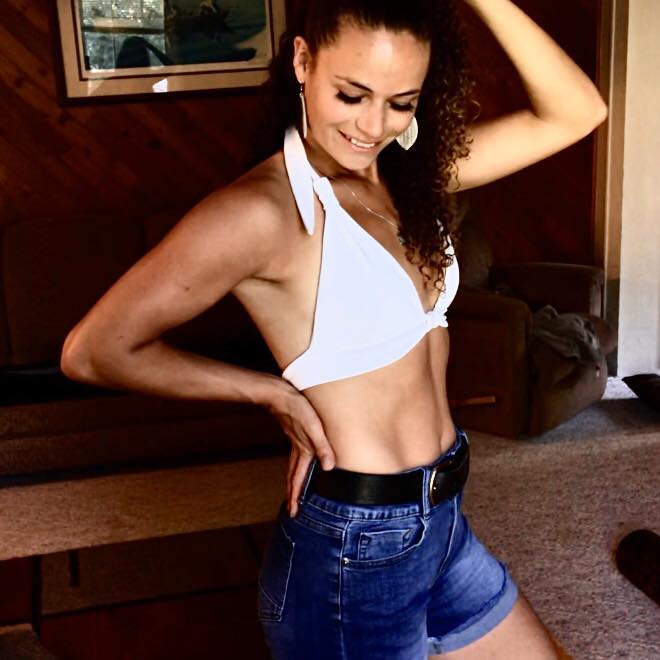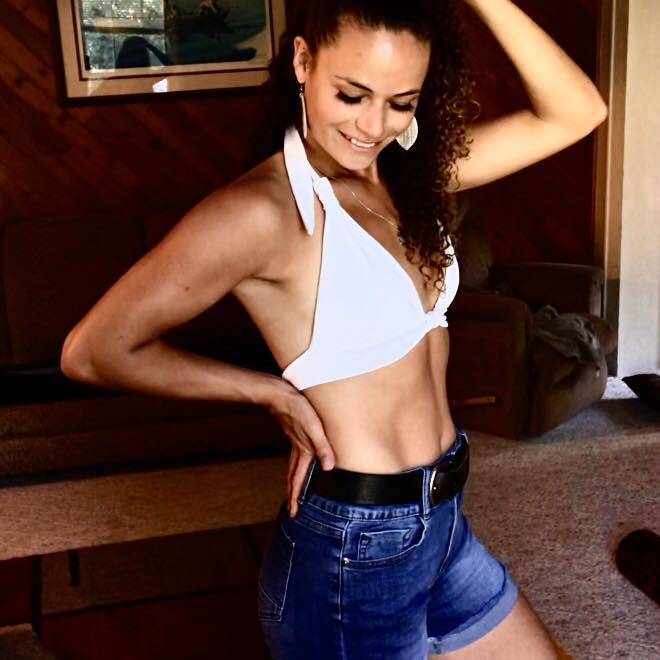 Why did you choose NFPT?
I chose NFPT because of great reviews from colleagues!
Why did you decide to become a fitness professional?
I have always been active, and after having my first child I realized it is significantly harder both physically and mentally to get back in shape after childbirth. I wanted to find a way to connect with other people, Moms specifically, and help them find the time and motivation to get strong and healthy again. Becoming certified was important to me to understand how to most effectively help my clients.
What is the biggest challenge for you as a personal trainer?
Now that I have three small children, by far the biggest challenge is maintaining a consistent schedule.
What is your biggest accomplishment in the fitness industry?
Creating a platform on social media and my own website where I can connect with other moms and like-minded individuals to motivate each other. When I get a private message or run into one of my followers that says 'you got me back on track', it makes it worth it. There is no impact too small!
Learn more in our Functional Training Specialist as a part of our Continuing Education Course Series.


What has been your most rewarding experience as a personal trainer?
The connections I have made with other Moms who were struggling to find the time and motivation to take care of themselves. If I can help one more woman carve out time for their own body and mind, I feel empowered to keep going!
How has social media played a role in your fitness business?
My fitness business is almost exclusively online. I utilize Facebook and Instagram to host monthly challenges with daily simple, functional exercises that require almost no equipment. My followers can workout from home, the gym or literally anywhere!
Any advice for people thinking about a career in fitness?
Make yourself your first client. When you feel great, you'll do great!
What does the future hold for you and for the fitness industry?
I plan to begin my studies to become a post-partum and pelvic floor specialist. Along with expanding my business to host more in-person training when COVID allows.
Is there anything else exciting you would like to share?
My other passion is helping animals. The small business that I own with my husband is a mixed animal veterinary hospital. I landed my first job as a veterinary assistant in 2004, at 15 years old (I needed a letter from my parents to become employed!). Since then, I have graduated from university with a degree in Animal Health Technology and became a registered Veterinary Technologist in 2012. I am lucky enough to work side-by-side with my husband (our DVM) and manage our practice here in Montana.