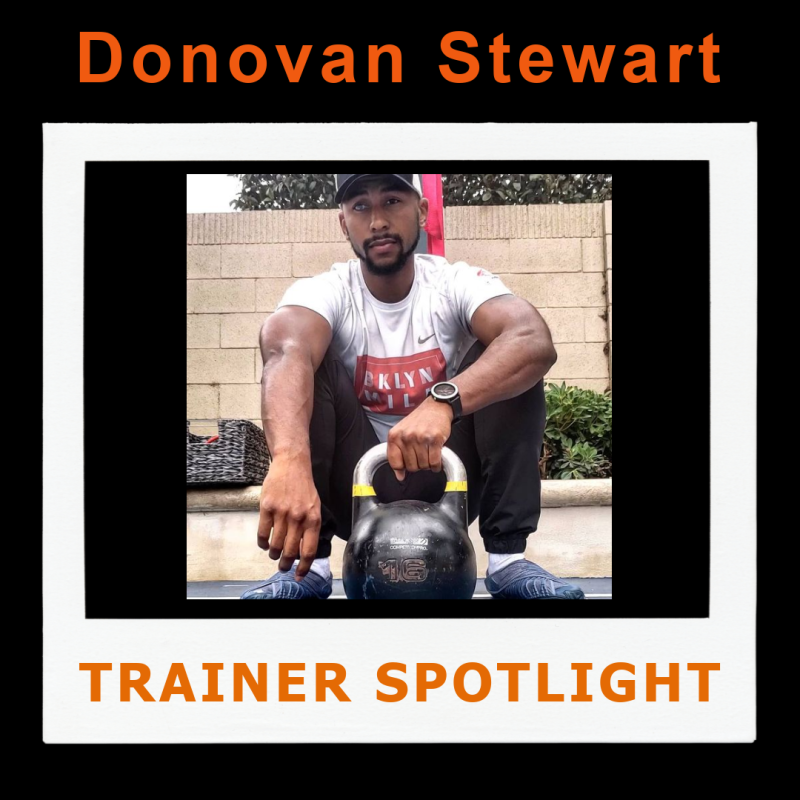 One look at Donovan Stewart's Instagram account and you will be inspired and impressed by his skills, presentation, and breadth of experience. Donovan was raised in New York City and after suffering an eye injury while running, found a passion for the sport that changed his life. He competed at the high school level which propelled his skills into an NCAA career. Focused on short sprints, Donovan won two championships earning personal records of 50 seconds in the 400m and 23.26 seconds in the 200m dash.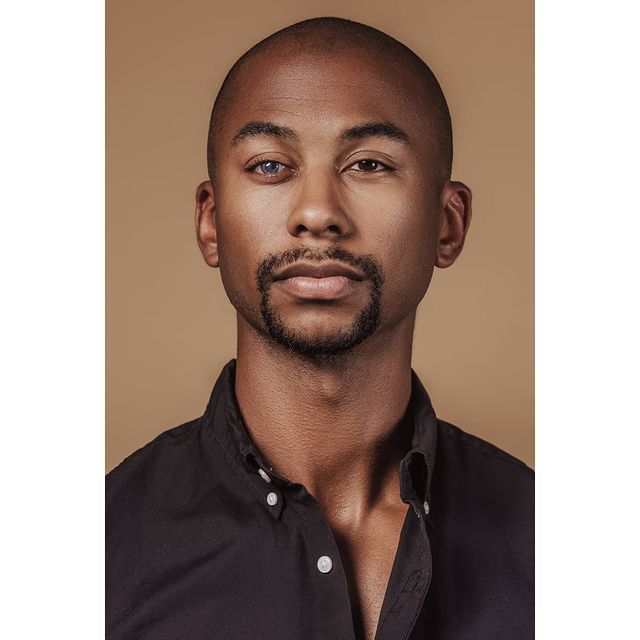 In addition to his NFPT CPT, Donovan is certified through Kettlebell Athletics, Functional Range Seminars, Animal Flow, Triggerpoint Therapy, and Pre/Postnatal training. He has a passion for propelling runners to their highest movement potential and has coached numerous runners to complete in races ranging rom the 5K to marathons.
"Beyond the very extreme of fatigue and distress, we may find amounts of ease and power we never dreamed ourselves to own; sources of strength never taxed at all because we never push through the obstruction."
How long have you been certified with NFPT?
I have been certified with NFPT for five years (since 2015).
Why did you choose NFPT?
I chose NFPT because a good friend of mine recommended I become a personal trainer and pursue NFPT. They offer many CEC's to support you as a trainer and elevate your career as a trainer.
Why did you decide to become a fitness professional?
I chose to become a fitness professional because it was my calling since I was in high school. I was on the track & field team, and I loved supporting my teammates. I liked showing the newer athletes how to do drills and how to get better at them. My teammates always encouraged me to become a coach. Since then, I felt a calling to support people with moving their bodies.
What is the biggest challenge for you as a personal trainer?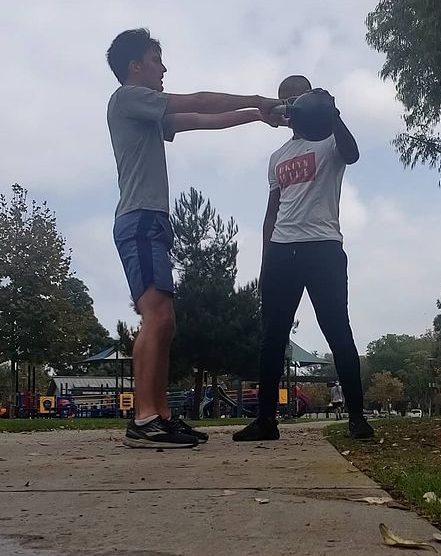 The biggest challenge for me is staying committed to the clients and enjoying the work we are doing. I realize it's not easy to have someone tell you that you have 100 kettlebell swings as a warm-up today. As an athlete or a client, it is hard to hear what challenge we have coming up. They need to be reminded of their goals, and as their coach, I get to stay committed to those goals— not swayed by how they are feeling at the moment.
What is your biggest accomplishment in the fitness industry?
My biggest accomplishment was receiving the top trainer on the west coast for a luxury fitness company. I didn't know I was even in the running, and multiple people nominated me for my leadership in the gym, coaching other trainers, and supporting my clients in every way.
Learn more in our Functional Training Specialist as a part of our Continuing Education Course Series.


What has been your most rewarding experience as a personal trainer?
Having my clients explain to me all the benefits they enjoyed since we started training together. To hear someone describe their confidence and what they can accomplish creates a warm feeling for me. This job may be seen as "non-essential" as far as business is concerned, but my goal is to show people that movement is the key to life.
How has social media played a role in your fitness business?
It is becoming more critical by the day. I live in Southern California, and my county closed all non-essential businesses due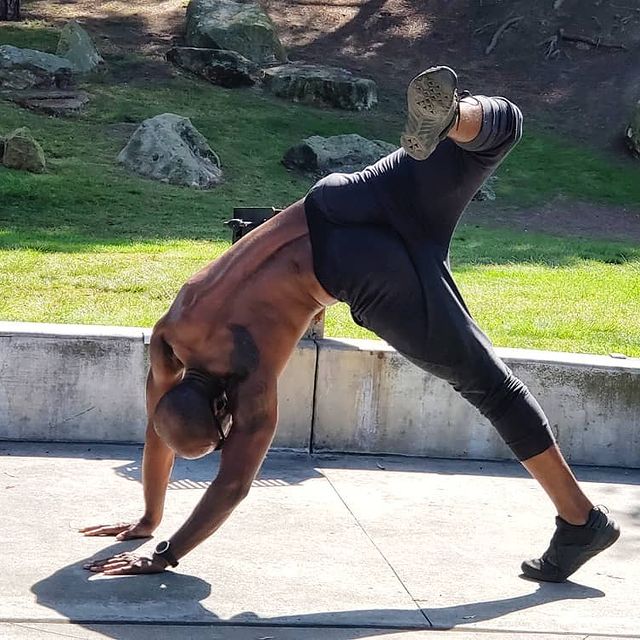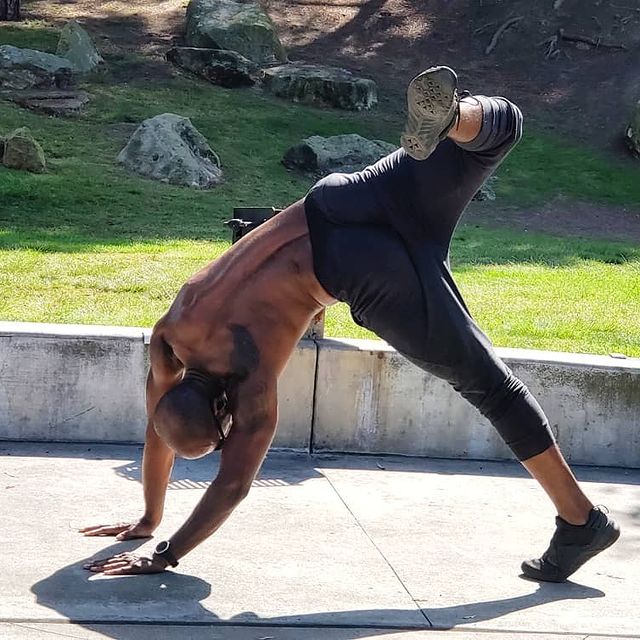 to the pandemic. I thrive when I meet people in person, but now I don't have the chance to meet people. I am figuring out how to get more business in the virtual space.
Any advice for people thinking about a career in fitness?
Stay committed to your goals! It's easy to falter and lose track of what you want to do and how you want to get there. If you love helping people, enjoy your process, and stay committed to who you are and your vision.
What does the future hold for you and for the fitness industry?
I get to be the owner of either a studio or a clinic. I will provide a space for training but also a space for education. Fitness is not just losing weight, but it is learning more about your body and making it a better version every day.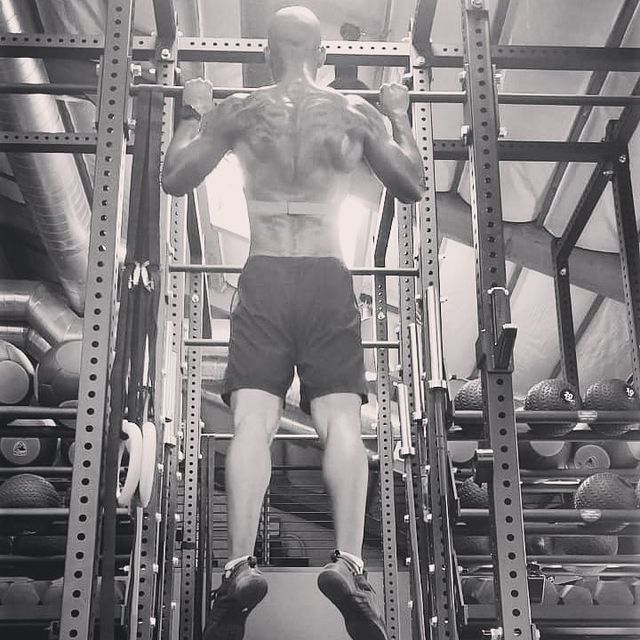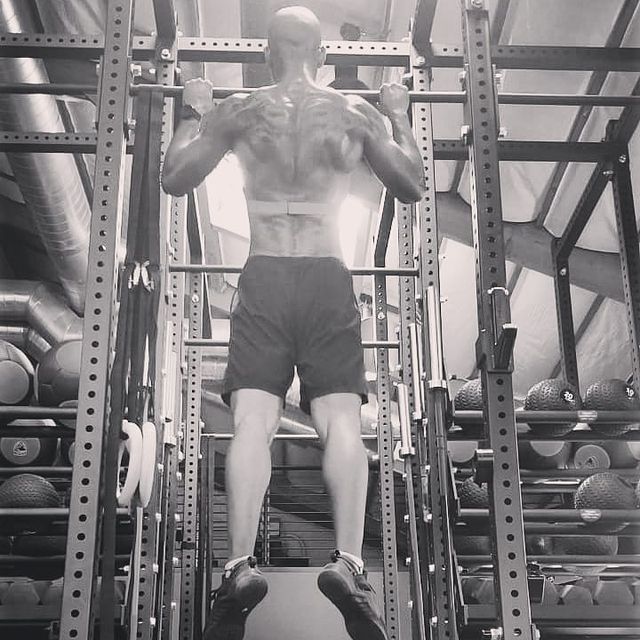 Is there anything else exciting you would like to share?
I am conducting personal training online, and the results I have been getting is outstanding. I didn't think it would be possible to train people virtually and get results, but my clients beat expectations every session! I am currently looking for clients and offering complimentary sessions right now!