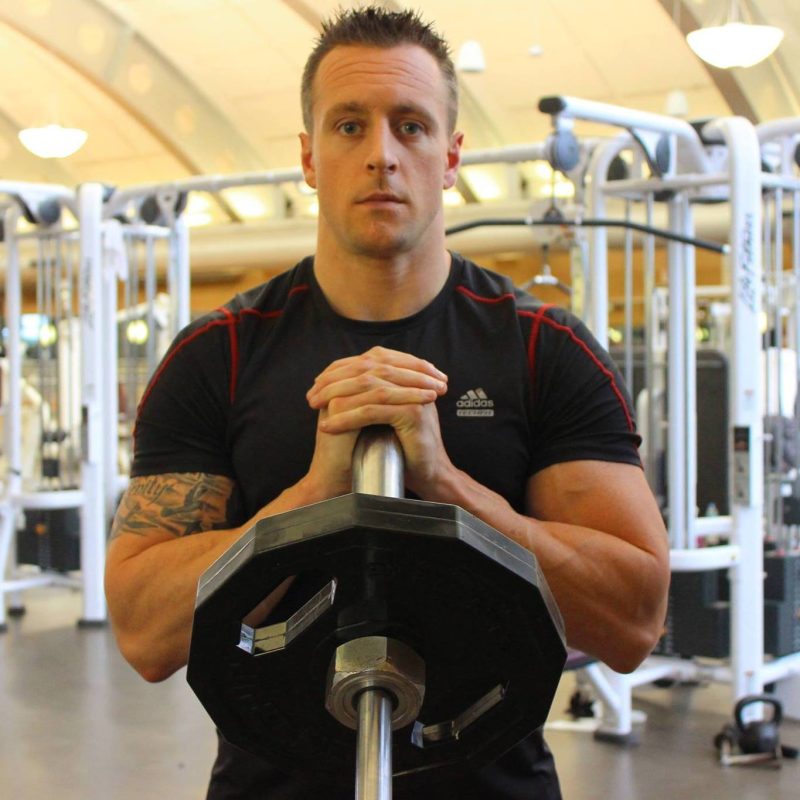 Mike Kneuer, a personal trainer at Life Time Fitness, has been passionate about health and fitness since high school. He is an NFPT certified personal trainer and a Professional Natural (Drug Free) Physique Athlete. Mike helps his clients meet their goals through a combination of motivation, in person training and nutritional and supplement guidance. He makes his best effort to be available at all times to help his clients through text, email, phone calls, and social media. His clients will sometimes text him from the grocery store with pictures of two different foods and ask which one is better and he is always happy to respond.
Mike developed a fitness and nutrition program named Project Shredded, it is based off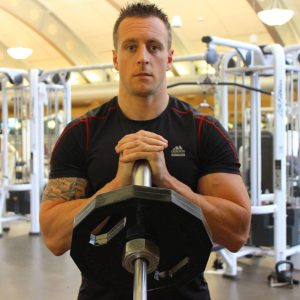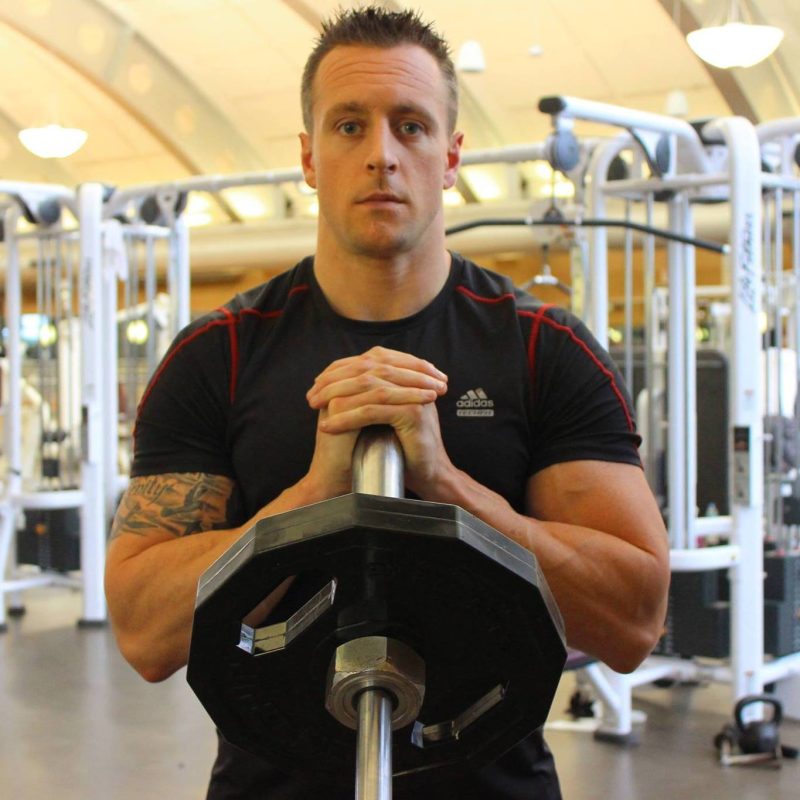 of his experience while training for a physique competition. He is also about to release The Shredded Chef Cookbook which contains great tasting, gluten and soy free, recipes with 30g of protein per serving and take only 30 minutes or less to cook.
Fun Facts: Mike is a certified PADI Scuba Dive Master, he completed the 2004 Philadelphia Marathon, and has taken a picture of everything he has eaten for the last 2+ years and posted them online at WhatMikeEats.com and Instagram/Twitter @WhatMikeEats.
How long have you been certified with NFPT?
I have been a NFPT certified trainer since 2010 when I decided to pursue my passion for health and fitness on a professional level.
Why did you choose NFPT?
After speaking with other professionals in the industry, reading the NFPT blog, and doing research on nationally accredited certifying agencies, I decided NFPT was the best mix of reputation, education, and value. Joining the NFPT family was one of the best decisions of my training career.
What made you decide to become a personal trainer?
I was the captain of my high school varsity ice hockey team and I started developing and overseeing off ice workouts for the team during the off-season, that's when I discovered my passion for fitness. After earning my Bachelors in Sport Management from York College of PA, I moved to Florida and worked several 9-5 corporate jobs that sucked the life out of me. In 2010, I decided that getting up every day to do something I loved was a priority, that's when I became certified to be a personal trainer.
What is the biggest challenge for you as a personal trainer?
My biggest challenge is getting my fitness family (clients) to eat according to their goals. I can put them through the best workouts but if they eat a cheeseburger and fries on the way home from the gym they are going to have a tough time reaching their goals. As trainers, we are typically only with our clients 2-3 hours per week  and instilling  healthy practices, especially nutritional, to carry them through the other 166 hours per week is extremely important and challenging.
This led me to create the Instagram account @WhatMikeEats (and for my clients who don't use social media WhatMikeEats.com) where I post in real-time, everything I eat so they can see that eating healthy isn't hard and it doesn't have to be boring. I've had many people from all over the world contact me regarding my food pics telling me that I've helped change their lives through nutrition.
What is your biggest accomplishment in the fitness industry?
My biggest accomplishment in the fitness industry would be earning my Pro Card in Natural Men's Physique last year with the NGA. One of my co-workers was telling me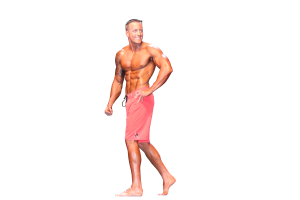 about her upcoming Fitness Universe competition in Orlando, FL and I decided to give it a shot; I came in 3rd place in my first show. My next show was in Coral Springs, FL; I came in 1st place and won my Pro Card. It was a great experience; competing is a culmination of a lot of discipline and countless hours of hard work, meal planning, and training sessions. Being a Pro has given me the experience to help my clients get in the best shape of their lives.
What has been your most rewarding experience as a personal trainer?
Seeing my fitness family make progress, no matter how big or small is rewarding. Whether it is 5lbs, 50lbs, or just them coming to the realization that eating healthier will change their life…it all feels GREAT!
Any advice for people thinking about a career in fitness?
Make sure you get certified with a reputable and accredited agency like NFPT. There are so many fly-by-night agencies out there and anyone can get "certified" with just a weekend course. If you don't go through the proper channels to become educated you are doing yourself and your clients a huge disservice. In order to be a successful trainer you need the proper foundation to build your career on and NFPT is a solid choice.