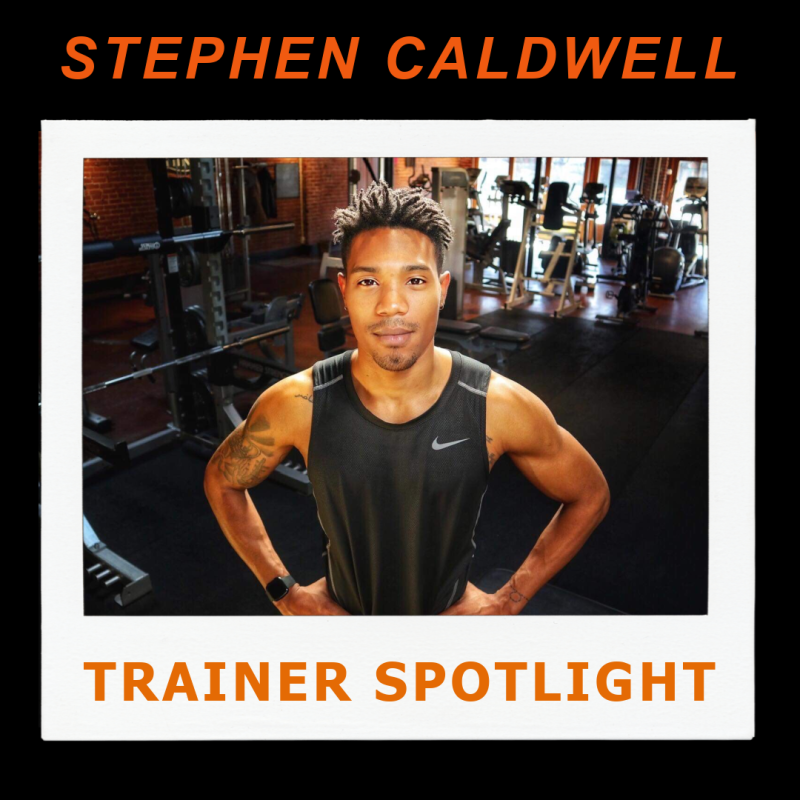 NFPT personal trainer Stephen Caldwell, is born in Louisville, KY and now living in Cincinnati, OH. His work in health care led him to take up a career in fitness, passionate about helping people become and stay healthier. He loves mixing suspension training with traditional compound lifts to make a fun hard workout. Find out about how his career in fitness started and developed into success.
How long have you been certified with NFPT?
I have been a trainer with the NFPT for 7 years, since 2014. 
Why did you choose NFPT?
I chose the NFPT because it was nationally accredited and affordable and also because you have to obtain two continuing education credits to keep your certification. 
Why did you decide to become a fitness professional?
I chose to become a fitness professional because I worked as a Dialysis Tech and, after a couple of years doing that type of work, I knew I wanted to help keep people not end up in that situation. It just didn't sit right with me that being on this machine for four hours a day three days a week was someone's individual reality. I figured I could do that through health and wellness coaching. 
What is the biggest challenge for you as a personal trainer?
The biggest challenge for me as a personal trainer is staying true to my vision. It's hard as a trainer today because of certain fitness trends and social media creating many influences. You really have to stick to your personal niche and vision. 
What is your biggest accomplishment in the fitness industry?
My biggest fitness accomplishment was creating my own fitness brand. It really made me figure out what I was great at and what kind of service I could offer potential clients. 

What has been your most rewarding experience as a personal trainer?
The most rewarding moment as a personal trainer was helping a high school senior golfer get back to form after having shoulder surgery. As a team, we worked hard

inside the gym and outside of the gym. I'm happy to say his first tournament back from shoulder surgery he took first place! All smiles about that. 
How has social media played a role in your fitness business?
I use social media as pure motivation and education. I have been able to connect with some pretty dope fitness trainers through social media. It's a cool way to network and swap information. 
How has COVID-19 affected your business and career path?
Luckily for me the owner (Kristen McAullife) of It's Working Out is a beast and if we missed a beat during COVID-19 I couldn't tell. Covid did affect people coming into the gym, but virtual training was also born. I most definitely think that virtual/remote training is the future of fitness. It's a great way to make sure your client never misses a session. 
Any advice for people thinking about a career in fitness?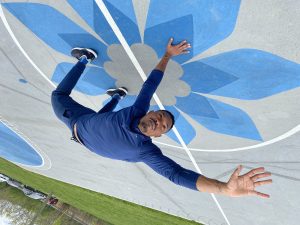 My advice for anybody thinking of becoming a personal trainer would be to find what you're passionate about in fitness. Your passion could be nutrition, strength training, weight loss, mobility and the list goes on. Find your niche and embrace it. 
What does the future hold for you and for the fitness industry?
In the future I will re-launch my brand but with more of a focus on holistic nutrition. In the beginning of 2021, I enrolled in a Holistic Nutrition Certification program and look forward to diving into that after my wedding. I know nutrition is key to feeling great and looking great but needs to be discussed much more. This country has a lot of sick people that could be helped through nutrition and exercise. I've witnessed it first-hand and want to do what I can to help prevent and reverse disease. I believe we will see more nutrition coaches in the future.
Anything interesting you would like to share?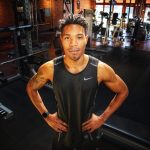 I'm learning to play the electric guitar. You can check out some of my videos on my IG.
Follow Stephen on Instagram !