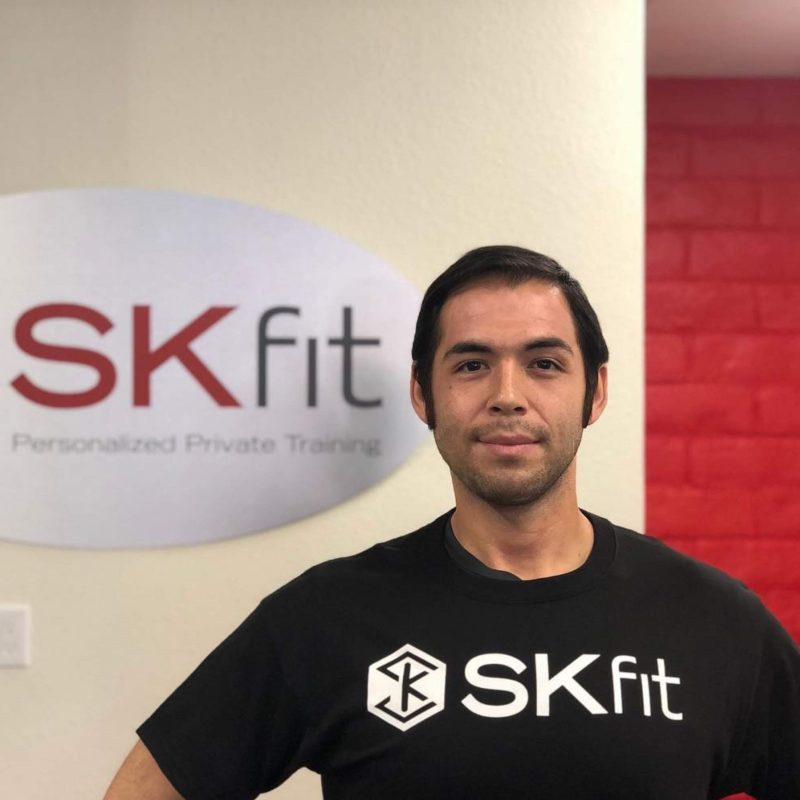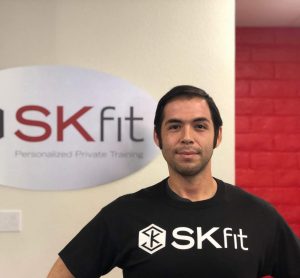 David Rodriguez is not only one of our NFPT (and ACE) Certified Personal Trainers but he is one of our regular blog contributors, boasting popular articles on nutrient density and the daily struggle of successful weight loss—a topic with which he is intimately familiar. Growing up overweight and obese, David lost over 100 pounds and has kept it off for nearly 15 years. From 2012-2014 he was a semi-professional soccer player, playing as a reserve goalkeeper for the San Diego Sockers. In addition, se is a graduate of the Personal Trainer Certificate Program at San Diego Mesa College, a Health Coach, and Fitness Nutrition Specialist. In 2019 he became owner and operator of SKfit Clairemont, a private personal training studio in San Diego.
How long have you been certified with NFPT?
I've been certified with NFPT since June 2018.
Why did you choose NFPT?
I knew that this certification would allow me unique opportunities in the fitness industry that I would not have with other certifications.
I grew up overweight and obese. Entering my senior year of high school I weighed about 300 pounds. Over the course of a couple of years, I lost over 100 pounds. I want to help other people achieve that same type of change. Over the years I've come to better understand that the mental and emotional side of weight loss and improved health is crucial to success.
What is the biggest challenge for you as a personal trainer?
I have two constant challenges: contextualizing popular training and nutrition trends for clients and helping clients improve their self-efficacy when it comes to health behaviors. Many clients simply want the fastest, most efficient way to achieve their goals, yet they often lack the belief that they are capable of doing so. I want them to understand that time, effort, and consistency lead to results, and that they are more capable than they often give themselves credit for.
What has been your most rewarding experience as a personal trainer?
I had a mobile training business when I started as a personal trainer, so I would train all my clients in their homes or at a nearby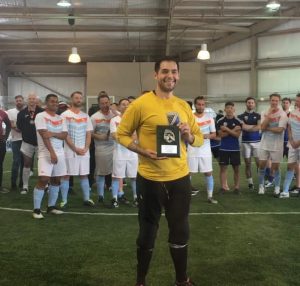 park. My clients were spread out across the city, and I would often have to travel 5-15 miles between clients. When I transitioned to operating my business from a single location, I didn't lose a single client. That my clients were willing to make the journey to see me validated all the work I put in to help them improve their health and fitness.
Any advice for people thinking about a career in fitness?
It's very difficult to get started in the industry. I would advise anyone thinking about a career in fitness to do so only if they have a true passion for helping people. Be willing to grind it out for at least a year to establish yourself. And always keep learning so you can diversify your knowledge base, and discover new and different ways to deliver results for your clients.
I understand you just took ownership of a fitness studio. How has that process been and what advice would you give to other trainers considering a similar move?
I'm in completely uncharted territory with owning a brick and mortar location. Having to learn about marketing, business laws, and everything that comes along with having a physical location has been overwhelming at times. I'm very fortunate to have a business partner who has a wealth of knowledge and experience opening new businesses to help me navigate this venture. Being able to own a private training studio is the culmination of my personal and professional journey so far.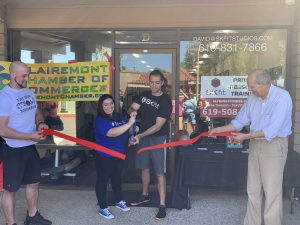 For trainers considering opening their own space, I would advise them to start small. Make sure your current client base would be able to support this new venture, and that you have enough money saved to pay the bills for about a year. Don't be afraid to ask for help or to tell people what you're doing. Join your local community business organizations to help get the word out and create relationships with other small businesses to help support your goals.
What does the future hold for you and for the fitness industry?
Within the next year, I'm looking to continue to grow my business and to complete my degree in kinesiology. I'm also looking to become a certified Kinstretch instructor and begin offering classes at my studio by the end of 2020. I think the fitness industry is trending towards mobility work, to help clients improve and take ownership of their ranges of motion. The work I've been most interested in lately is geared towards enhancing strength and stability at end ranges of motion.
Is there any message you'd like to share with your fellow fitness professionals?
Have empathy for all your clients. It's often not an easy undertaking for someone to seek out professional training, and many new clients are nervous about how it will go. Make them feel heard, validate their concerns, and give them hope that their goals are achievable (even if you have to drop a reality bomb about how long it will take). Our clients imbue us with a tremendous degree of their trust, so treat it like the precious commodity that it is.
_________________________________________