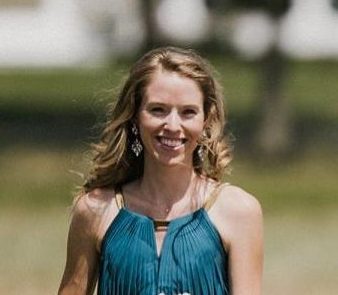 Why did you decide to become a personal trainer?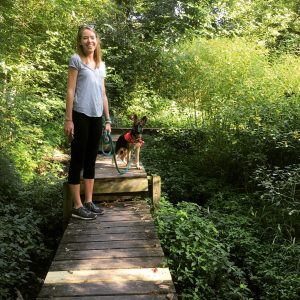 Growing up, I've always been active, primarily through dance. When I moved away from home for college – this was the first time I really started going to the gym on a regular basis. I found fitness and working out help me through many situations, whether it was stress from classes and exams, dealing with being on the other side of the country from my family, or finding a way to channel energy from feeling the cabin fever of living in small dorms.
I began to teach myself how to run distances and worked on muscular strength. After college, I trained myself for my first half marathon, which turned into a second, third, etc. I began to see the differences in my own body and started to play with other areas of fitness and nutrition.
When I moved in 2016, I began to want something more for the fitness area of my life. I decided to pursue my certification with the NFPT. I knew fitness had helped me through many situations and to feel my best. I wanted to be able to pass along my knowledge and help others as well.
How long have you been certified with NFPT?
I've been certified for about two years! Although, it feels like just yesterday I decided to make this huge change in my life! Since receiving my CPT, I've gone on to receive other certifications as well, I am currently finishing up my Health Coach certification through the Institute for Integrative Nutrition.
Why did you choose NFPT?
I chose the NFPT for a few reasons. The first was based on the way the information was organized through the certification process. I loved that it didn't only look at fitness but also nutrition and healthy eating habits as well. The second reason I chose the NFPT is because I reside in Lafayette, IN – where the NFPT is headquarters is located!
What is the biggest challenge for you as a personal trainer?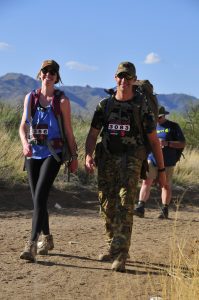 The biggest challenge is always finding that fine line when training – between just enough push and guidance without being overwhelming. Clients are almost always capable of more than how much I push them physically – but it's the degree to which you can push someone mentally that becomes challenging to discern.
I like to meet my clients where they are; what they can do today (mentally and physically) and what they can do tomorrow are two completely different things. I think it's important to let my clients see this as well, so they begin to learn how to use this as their foundation for their health and wellness. No two days are the same, in any aspect of life. I want my clients to push themselves, but also give themselves a break when needed.
What is your biggest accomplishment in the fitness industry?
My biggest accomplishment in the fitness industry is starting my own business! After obtaining my certifications, I went on to open my business – Latitude Wellness Coach. I work with clients both in person and remotely. We offer personal training, health coaching and meal prep services for the local residents. The personal training can be a challenge done remotely. I use an app to show my clients how to do each exercise and they track progress directly within the app.
The meal prep services are something that I have just launched. With this service, I offer full prepped meals – the client orders online, I shop, prep, cook and deliver right to their doorstep! It's so great for the busy client who doesn't have time to cook or doesn't know what to eat! While this is only for those located in the surrounding counties – there are other options for remote clients; I work with them on time management, provide grocery lists and recipe ideas as well!
What has been your most rewarding experience as a personal trainer?
The most rewarding part about being a trainer is seeing my clients make positive transformations in their lives. It's incredibly gratifying to see them reach their goals, achieve what they thought they couldn't. But it's also somewhat rewarding to be there when things are not going as well for them. It sounds odd, I know. I like to be there to celebrate the victories –but also to help put the pieces back together, to get them back on the right track, and to keep them motivated when they feel like quitting.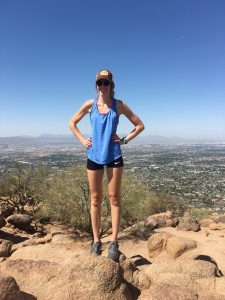 Any advice for people thinking about a career in fitness?
I would say just as persistence is key when working out – it's also key when being a trainer. Show up, every day. Whether it's at the facility you work at, or on social media. Just keep showing up.
What does the future hold for you and for the fitness industry?
This is a tough one. I am really focusing all my time and energy working to grow my business. Be sure to keep an eye on my website to learn more about my training and coaching process. Also if you need recipe ideas I post many of my favorite recipes on there as well!
---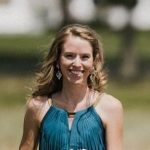 Bio: Sandy Smith is an NFPT Certified Personal Trainer and is almost completed with her Institute for Integrative Nutrition Health Coaching program. She has trained clients both in person and remotely, and began her business, Latitude Wellness Coach, after getting certified two years ago. When she's not training, she can be found outside going for a long run, walk, gardening, hiking, kayaking, or playing with her German Shepherd. She is an outdoor enthusiast – and a firm believer that the outdoors and sunshine are the perfect cure for almost anything! Be sure to follow her on Instagram & Facebook @LatitudeWellnessCoach