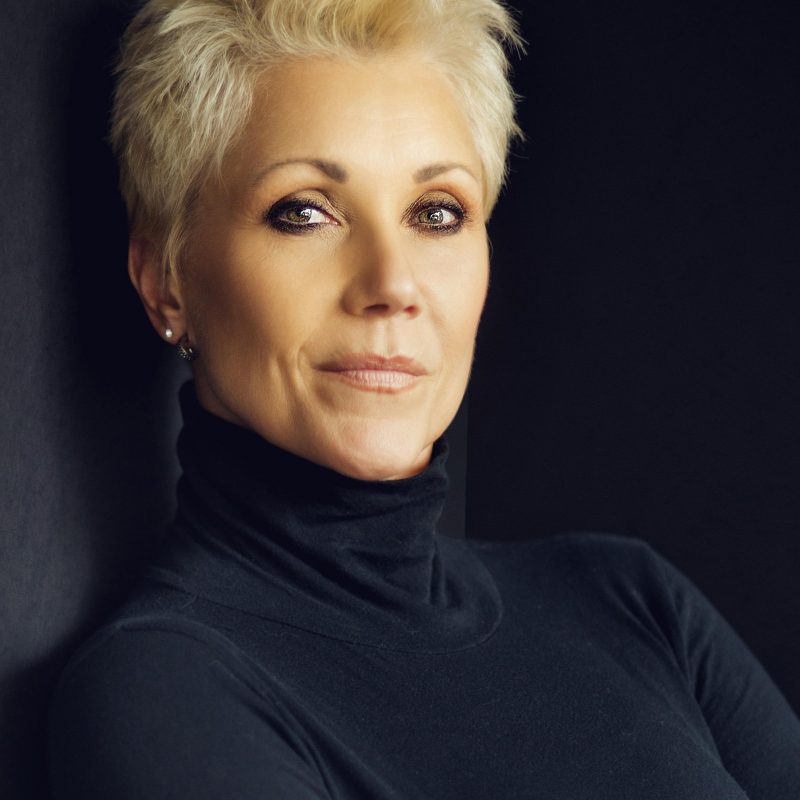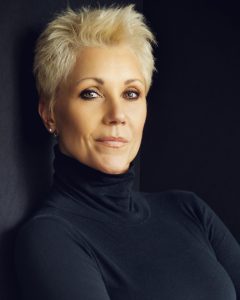 Debrae is a member of the President's Council on Fitness, Sports & Nutrition with her Personal Training business, she is also the owner of Nitroforce Industries, the company which created 2 revolutionary fitness products, the Nitroforce Titan 1000 home gym & the Nitroswing, the ultimate swing trainer for golfers. She and her partner operate their own private fitness studio, Nitroforce Performance where she sells her Nitro Pro protein bar and Ultimate Transformer Shorts.
She is also a successful actress, spokesperson and entrepreneur. Debrae wrote and produced her original country CD, titled Desperate Heart, in Nashville. She has two awesome children which inspired her children's book titled Lost & Found.  Another passion is creating unique jewelry, namely a ring she designed out of a steel nut, The Liberty Ring, tagged " Wear your 2nd amendment right!"
Her favorite saying is "Believe in the Dream". Not a singular dream but the many you may have…everything is possible!
How long have you been certified with NFPT?
9 years.
Why did you choose NFPT?
I was lucky enough to train with Frank Campitelli who is with the NFPT. His knowledge of biology and the industry was very impressive. He felt the NFPT was the best organization and after researching several others, I agreed.
What made you decide to become a personal trainer?
I've been a competitive athlete all my life. A bad car accident gave birth to a back injury too painful for me to play all of my sports. The doctors told me I should have rods put in my back and would never play competitive sports again.  After weeks of research, I decided to ignore the doctors advice and train with heavy resistance. For years I had worked out with 8 or 10 lbs weights for my workouts, it wasn't until I doubled the weight and intensity that I started to see and feel results. Deadlifts became my best friend, usually 5 sets of 135lbs. It's not easy to train with heavy weights BUT the heavier the weight, the less reps I had to do!! And, I can honestly say, that training with a 10 rep max intensity for all body parts, made my body stronger than ever before and gave me my life back!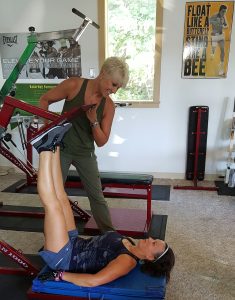 What is the biggest challenge for you as a personal trainer?
The biggest challenge I've faced is how to handle clients who don't tell the truth. We all have an ego. It's natural to want to protect yourself or save yourself from "punishment". It's natural to want to be in control and manipulate an outcome…so how do we acknowledge lying without breaking the bond with a client? Getting a client to be honest about what they eat, why they are trying to lose weight or get in shape is very important.
I watch for changes in eye contact, changes in vocal tone, body language and contradictions. Of course the scale and measurements don't lie. A trainer has to be a detective. But a trainer also has to 'relate' to the client, to be a chameleon. The client has to trust the trainer in order to give the necessary information to reach the goal. Outcomes are based on the information provided…I must have the truth, I like to win!
What is your biggest accomplishment in the fitness industry?
Starting Nitroforce Industries, home of the World's Most Versatile Training Machine, has been a fantastic platform for my Nitro-X Classes, 10 Minute HIIT Titan® Workout, Fight'n Titan® Workout, Ultimate Transformer Shorts, NitroPro Bar, and the Nitroswing®.  We have the most elite equipment and can train athletes like no other program can do!
What has been your most rewarding experience as a personal trainer?
It's hard to say 'most rewarding' because so many clients have given me credit for changing their lives. When someone tells me how much their life has been affected/changed 100% for the better by working with me, it's more rewarding than I can express in words.
Any advice for people thinking about a career in fitness?
It's not an easy career choice. There are a lot of hours and non-stop commitment to all your clients. Be honest, smart, listen, and push…word of mouth is your best advertiser!
Is there anything else exciting you would like to share?
At age 47, I made it to the Women's World Long Drive Competition in Mesquite, Nevada…where my golf ball is in the World Golf Hall of Fame. I also started the Exercise Programs and Certification Program for the Ball Bike Exercise Program.  I've been very fortunate to be a Subject Matter Expert for the NFPT for the past 4 years.  Getting to know Angie, April and rest of the NFPT family has been a true highlight in my life!  When you feel healthy, age really is just a number.  Training is my fountain of youth!
Learn more about Nitroforce Industries.