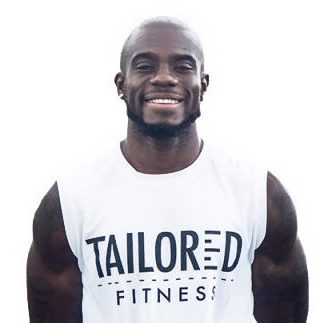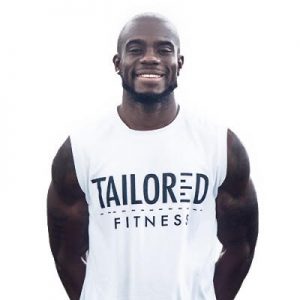 Stephen is a NFPT certified trainer, track and field coach, humanitarian, and intellectual with 15+ years experience in the areas of health and fitness. His alias "Hercules" stems from the fact that his physical and mental strength is unmatched and his passion for fitness is unparalleled.
His athletic background fueled his poise in becoming knowledgeable in nutrition as well; thus and adding fuel to desire to help others achieve their own individual goals in the area of fitness. "This is what I do. This is what I love."
How long have you been certified with NFPT?
I have been certified with NFPT for 4 years (since June 13th, 2013)
Why did you choose NFPT?
I chose NFPT for its in depth focus on both diet and exercise and how it relates to the anatomical make-up.
Why did you decide to become a personal trainer?
Being an athlete myself I enjoy the challenge of meeting and exceeding my limits in addition to maintaining my health, so why not assist others along the way? HEALTH IS WEALTH!
What is the biggest challenge for you as a personal trainer?
Not taking things too seriously in regards to what your clients are capable or not capable of or how they respond to your training techniques. Some clients are quick learners and more readily motivated to put in the work and others are not so quick and need constant motivation..but that is part of the game 🙂
What is your biggest accomplishment in the fitness industry?
My biggest accomplishment in the fitness industry is having an online article which can help those looking for extra motivation to either start their fitness journey or simply give them a much needed boost.
What has been your most rewarding experience as a personal trainer?
My most rewarding experience is ALWAYS seeing a client perform a move, lift a certain amount of weight, or run a particular distance that they were not able to do so prior to training with me.
One of my favorite stories regarding a client occurred a few months back during our yearly "Transformation Challenge." Clients had two months to drop a certain amount of body weight or body fat percentage while following strict guidelines. During the first 10 days a client dropped 11 LBS, which resulted in her shedding tears. This moment reminded me why I chose this profession, for moments like those.
Any advice for people thinking about a career in fitness?
Yes, this has to be something you are PASSIONATE about or else it is going to be that much tougher of a road..if you are simply looking to make money then this is not the field for you.
Is there anything else exciting you would like to share?
As of right now I am just looking for ways to become a better trainer, a better coach, but ultimately a better human being..everything else will fall into place.
We've been in our current facility for a bit over a year now, but we initially started at a much smaller studio, three years ago. As our program grew in popularity we moved a few doors down (literally) to a facility almost twice the size to accommodate new clientele, last April. However, even before acquiring a facility we started off training students and staff at nearby universities and parks. As a result (with a heck of a lot of word of mouth) our ongoing program has fostered a community of people looking to get in shape at an affordable rate and in a more personal environment.
Could you be an NFPT Trainer Spotlight? Click Here to learn how.
[info type="facebook"]If you're an NFPT trainer, join the Facebook Community Group to share and if you're not, come chat with NFPT here![/info]