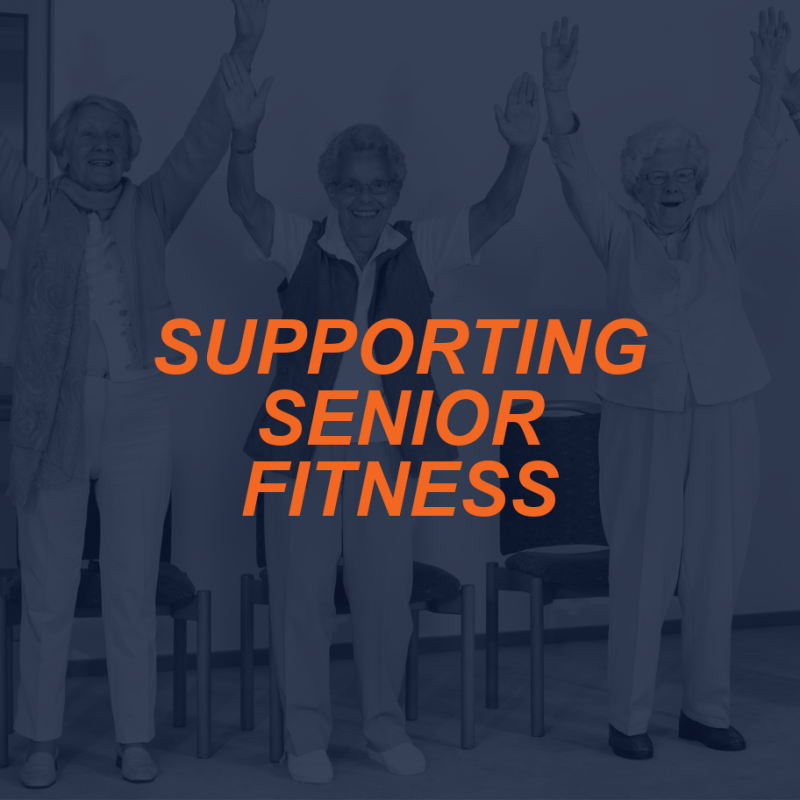 As fitness professionals, supporting senior clients with the skills and tools at our disposal is an important obligation. It is vital that we help our senior clients exercise safely and also offer a number of ways to provide them with nutritional guidance in order to provide the greatest opportunities for improved health outcomes. Cultivating a sense of belonging amongst older clients appears to be the best way to do just that.
Aging Population
With the aging population of the United States comes a number of potential health issues including the prevalence of cognitive and mental health problems like dementia and depression. According to the CDC (Aug 2022) life expectancy as of 2022… lower than the previous two years, is approximately 77 years old. Compared to the life expectancy of approximately 57 years old in 1923, and combined with the massive growth of overall population in the past 100 years, this poses a potential crisis in the health span of our clients, family, and community at large.
An estimated 6.5 million Americans age 65 and older are living with Alzheimer's or some other form of dementia (Alzheimers Association, 2022). The Alzheimer's Association also predicts that the number of persons with some form of dementia will continue to grow as our population ages. The evidence suggests that more should be done to help improve the continued health, fitness, and subjective well-being of older adults.
A Sense of Belonging
Perhaps as an additional consideration when designing fitness and wellness programming for clients over 65, fitness professionals can incorporate the value of community, socializing, and purpose in life. A sense of belonging has been shown to provide better health outcomes and longevity for older persons.
The Blue Zones Theory of health and longevity was proposed by Dan Buettner in his 2008 book conveniently titled Blue Zones. Buettner uses demographic data to highlight a number of regions throughout the world that contain the most long-living individuals. These long-lived individuals appear to have a number of variables in common including various nutritional and exercise aspects and a sense of purpose. For some of these folks, such purpose was realized via duty to the family, like helping to raise grandkids or volunteering for the community.
More empirical research was done by Okuzono et al. in 2022. Okuzono measured health differences in subjects who exhibited the Japanese concept of ikigai. Ikigai. loosely translated as a reason for being is similar to a sense of purpose, and data from the study showed a 36% decrease in instances of dementia in those subjects with ikigai.
Another study, by Inoue et al., showed that older adults had higher reported subjective well-being scores when they felt a sense of belonging. In this particular study, subjects were given the opportunity to support some local sports teams. The simple relationship with other team supporters was enough to give the subjects a healthy sense of community.
Teamwork Makes the Dreamwork
Fitness professionals can be valuable coaches for more than just workout programming, providing holistic guidance on all aspects of wellness. Opportunities abound for senior networking, camaraderie, and social connection. Sharing the love of a local baseball team, even if an individual never goes to an actual game, can develop a sense of belonging. Joining a local gym can provide an outlet for meeting like-minded people; joining a fitness class has a built-in team. The sense of purpose that comes from belonging to a community of like-minded people seems to be a major factor in the health span of older adults.
Fitpros can make such suggestions and encourage their older clients to fold into the community or, we can provide more direct sources of forging relationships by leading senior fitness classes or even just holding "lunch and learn" classes at your local community center. At the very least, you can partner up two or more of your senior clients for mutual support and accountability for their health and wellness endeavors, perhaps even assigning "support tasks" to help the other reach their goals in order to cultivate a sense of purpose.
Ultimately, we need to acknowledge the importance of community, connectedness, and sense of purpose when supporting senior clients, and our responsibility to these clients to provide such opportunities.

---
References
Alzheimers Association, 2022 https://www.alz.org/media/Documents/alzheimers-facts-and-figures.pdf
Inoue, Y., Wann, D. L., Lock, D., Sato, M., Moore, C., & Funk, D. C. (2020). Enhancing Older Adults' Sense of Belonging and Subjective Well-Being Through Sport Game Attendance, Team Identification, and Emotional Support. Journal of Aging and Health, 32(7–8), 530–542.
Okuzono SS, Shiba K, Kim ES, Shirai K, Kondo N, Fujiwara T, Kondo K, Lomas T, Trudel-Fitzgerald C, Kawachi I, VanderWeele TJ. Ikigai and subsequent health and wellbeing among Japanese older adults: Longitudinal outcome-wide analysis. Lancet Reg Health West Pac. 2022 Feb 3;21:100391. doi: 10.1016/j.lanwpc.2022.100391. PMID: 35141667; PMCID: PMC8814687.