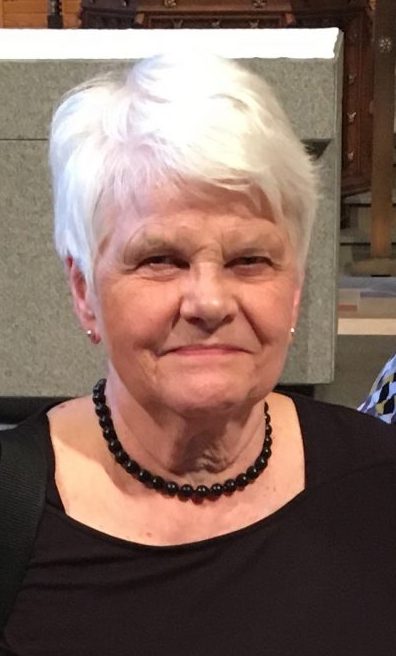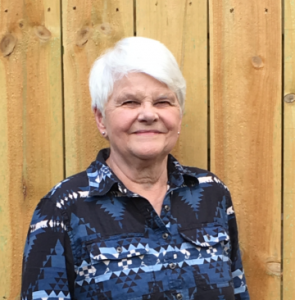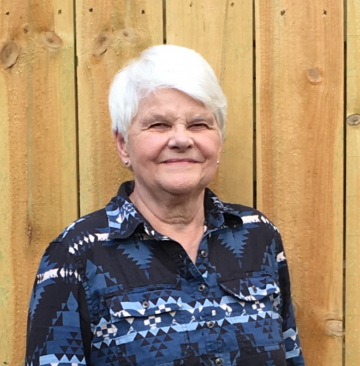 Beverly is an 82 year old who instructs group exercise classes for a clientele of what she calls 'seasoned citizens'. She also works at a funeral home, what an interesting balance of commitments! This is an interview worth reading through for the hidden gems of wisdom and goodies throughout, it was one of my favorite trainer spotlights this year.
Her local fitness headquarters is a community parks and recreation complex that houses a full fitness facility along with gym, racquetball courts, dance/aerobics studio and multi purpose meeting rooms and includes as well a dedicated senior lounge and lunch area.
"Recent offerings from several insurers that make gym, fitness center, health club and YMCA memberships more affordable for those who are 60-65 and older have increased our senior demographic."
How long have you been certified with NFPT?
Since March of 2002.
Why did you choose NFPT?
Several trainers at the club where I taught exercise classes were NFPT certified. I was impressed with their thoroughness and tact in explaining the principles of resistance training and the importance of proper form to an older female client with no prior weight training experience.
Why did you decide to become a personal trainer?
In 2000 my doctor suggested a Dexa (bone) scan to obtain baseline numbers. The scan confirmed the presence of osteopenia and osteoporosis (in spite of a nearly 30 year history of regular exercise and a reasonably good diet with no smoking and very limited use of alcohol. There is however a family history of osteoporosis; mother, father, maternal aunt) – a combination of medication and weight/resistance training was suggested.
My original training and field of expertise is in group instruction of Swedish Exercise (a program of rhythmic exercise that emphasizes techniques to improve strength, flexibility, agility, balance, coordination, posture and body mechanics/alignment). This background training allows me to provide useful and enjoyable programs that incorporate the principles and correctness of form present in personal training to our participants, many of whom are unfamiliar with directed and purposeful exercise activity.  In this format they are able to enter the "world of fitness" in a reassuring , comfortable and un-intimidating manner.
Why do you keep training?
To maintain my own strength and stamina. Also, to present an encouraging and suitable example to those with whom I interact, both in fitness settings and on business or social occasions.
What unique perspective can you offer as an older/seasoned trainer?
Aging is inevitable, neither clocks nor calendars run backward so we all get older. However, I am reminded of a quote attributed to the natives of Sweden that says "The Swedes all want to live a long time but they don't want to get old". Attitude can make all the difference — might we hurt a bit sometimes, might we tire a little more quickly than we used to — probably, but that doesn't mean we should become sedentary, doing nothing to help ourselves remain healthy.
Because I am "one of them" I can tell the people that some mornings when my feet get out of bed I have to wait for the rest of me to catch up  — occasionally laughing at ourselves is a prerequisite to keep the party going.
What would you say to someone who is retired and thinking about being a trainer?
GO FOR IT (that comment being applicable to persons of any age)!!! No one else has the exact gift that you possess to interact with and encourage others.
What is the biggest challenge for you as a personal trainer?
It can be challenging to convince people of the health benefits available to them through suitable and consistent fitness pursuits. -How many times have we heard, "I'm so busy that I just don't have the time", "I get enough exercise running around with/for my family", "I don't have the money/time to join a gym", "I'm just not athletic". These excuses are hard to get past. The fact is that energy directed toward exercise/fitness pays phenomenal dividends, both physically and psychologically — it's an investment in oneself that makes a difference in every other life pursuit
What has been your most rewarding experience as a personal trainer?
It is rewarding to see people gain insight into the "whys" regarding the value of physical activity, to hear them remark that they feel better or that they do not feel as tired. Maybe their attitude is a bit more upbeat and their enthusiasm for life is taking a small upward bump… It is a relatively recent admission that physical activity really does make one feel more upbeat and positive. At one time it was presumed that any "good feelings" generated were strictly the figment of a person's imagination engendered by the mere action of being in a setting with other people doing something fun.
Do you have a favorite client memory?
Simple things like when someone who jokes that they have always been so lacking in coordination that they can't walk and chew gum at the same time finds out that they can. Or, when people learn to stop doubting their abilities and embrace and expand on them!
Any advice for people thinking about a career in fitness?
Remember that there will always be people who are looking for "the magic bullet". You may or may not be able to convince them that the "magic" only occurs if they do the proper amount and type of work to effect the desired result. The difficult situation is when you encounter a person who has the mental drive but lacks the physical capabilities to achieve the desired level of "magic".
Is there anything else exciting you would like to share?
At present my focus is on group exercise classes for 'seasoned citizens'. I incorporate into the class format a significant emphasis on improving posture (gravity does its thing as people age) as well as maintaining good form in the way that they move through their daily activities. I teach things like "make sure that you bend those knees, lowering toward the box you want to lift rather than bending over forward to reach it — you can lift with your legs, not your back".
When we talk about and practice rising from a chair and sitting back down several times in succession, I frequently say "go to your strength", be sure you have those knees aligned above your feet so that you have a strong foundation. Keep in mind that many of these folks are coming into fitness later in their lives and the habits of a lifetime may or may not be the best possible way for them to do things.
My other avocation is working at a local funeral home. Yesterday I worked a call for an amazing family. Calling hours were to be 3 till 5 and 7 till 9, afternoon hours began before 3 and did not end till 6:15, evening hours began by 6:45 and ended at 10:15. What that meant for my colleague and me was that we were on our feet from 2 in the afternoon until 11 pm with no down time. That goes back to "why keep training" — the answer being to maintain strength and stamina.
What Beverly said when I asked her for an interview is proof of her dedication to physical activity!
If there is a delay in my response it will be due to the fact that here, along the southern shore of Lake Ontario, we have had a late and very wet spring and I am desperately trying to catch up with the necessary mowing of an area approximately 3-1/4 acres in size, the remaining 1-1/4 acre portion of the property being wooded …  (with a self-propelled Toro walk behind mower and a John Deere rider).  While I am still able to move I prefer to MOVE.
Could you be a NFPT Trainer Spotlight? Click Here to learn how.