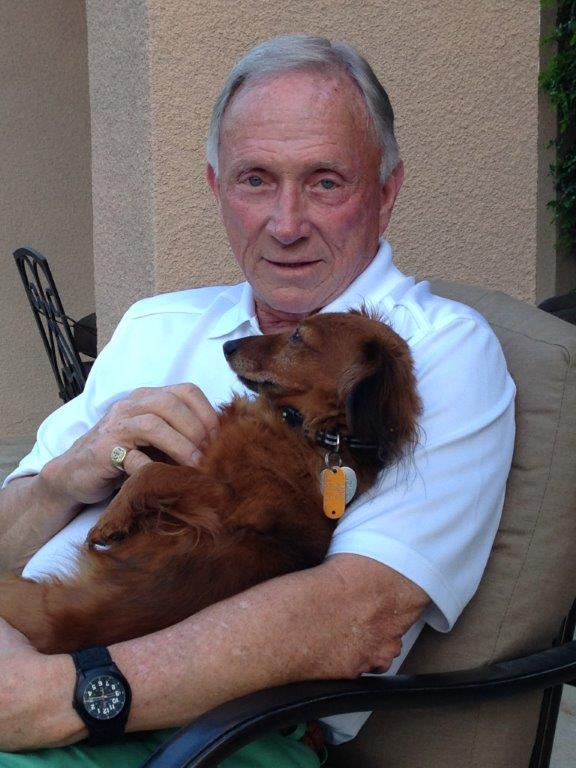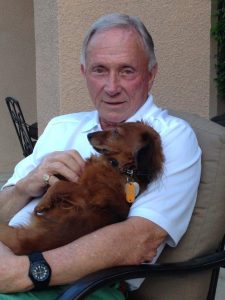 Cal Hartman is not your average personal trainer. He doesn't have a schedule or regular clients and he likes it that way. Cal serves as a "poster child", an advisor and role model for the clientele at the gym he belongs to in Palm Springs, CA. At the gym where he works out other trainers often point to him and say, "See that guy? He's 78 and has been working out for 50 years."
How long have you been certified with NFPT?
About 4 years.
Why did you choose NFPT?
NFPT was recommended to me by my personal trainer in Pennsylvania. I wanted to earn something credible by studying, NFPT seemed like a great fit.
Why did you decide to become a personal trainer?
I started working with a personal trainer 20 years ago. I admired my two trainers because they both stayed up to date on the changing information. I retired from being an automotive dealer in 2001 and eventually decided to learn more about the physical fitness industry by earning this personal training certification. It was really for me at first, but has become something I share with others.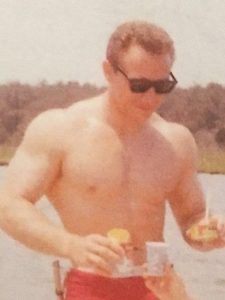 You've been working out for 50 years!? What has changed?
Yes, and I'm not as strong as I was in my 20's. You've gotta understand that as you age. So much has changed during my time exercising. A big thing that has happened in the last 50 years is how much drugs have effected the business. What we know now that we didn't know then.
Cross training and functional training is a big evolution from when I started. I weigh about 200 lbs. I work out three days a week for an hour. I change what I do a lot. I'll do super sets with chest and back. I do 20-30 minutes of cardio in intervals.
What is the biggest challenge for you as a personal trainer?
I don't take clients on a schedule, it limits my lifestyle too much. When the trainers at my gym have a client who needs extra motivation, they send them to me. I do a lot of consulting and help people with form occasionally. People often want to lose weight and can't. I tell them "You need to do push aways. Push away from the table". Eating smaller portions is key.
Many people at my gym are older and they want to stick around longer. They've either gotten sort of in shape or never have.The biggest thing with older folks is to let them know "it's never too late".
What unique perspective can a seasoned/mature trainer like yourself provide clients?
There's six trainers in the gym. There are many exercises older people can't do and letting them know I can't either seems to help. You've gotta slowly walk people in and take it one step at a time. We've had some great success stories from helping people take small steps.
What would you say to someone who is retired and thinking about being a trainer?
Successful trainers have to truly want to help people. Customers will put a lot of barriers up: "I can't do this, I can't do that." If you're truly interested in helping people don't become a trainer. Unless you want to be helpful you will burn out.
Understand that you need to be committed and that you have to be consistent. It's something to overcome.
What has been your most rewarding experience? Do you have a favorite client memory?
We've had husbands and wives come in with the women being in better shape. The man's heart isn't in it. I've sat down with men my age or younger and talked to them. I've told them to commit for two months. Many of them were successful business men and they know how to be consistent in their work life, so this resonated with them. They would give it enough of a chance to see the benefits and keep going. They start feeling better and are more self motivated.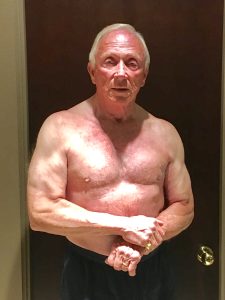 Do you have any advice for personal trainers?
Trainers who stay up to date on the latest information thrive in their career. Those that don't seem to get burned out.
Is there anything else you'd like to share?
When I was 25 years old I competed in weight lifting and physique contests. In 1964 I was Md. state bench press champion and also won or placed 3rd in a few physique contests.
[info type="facebook"]Stay in touch with us. If you're an NFPT trainer, join the Facebook Community Group and if you're not, come chat with NFPT here![/info].
Could you be a NFPT Trainer Spotlight? Click Here to learn how.