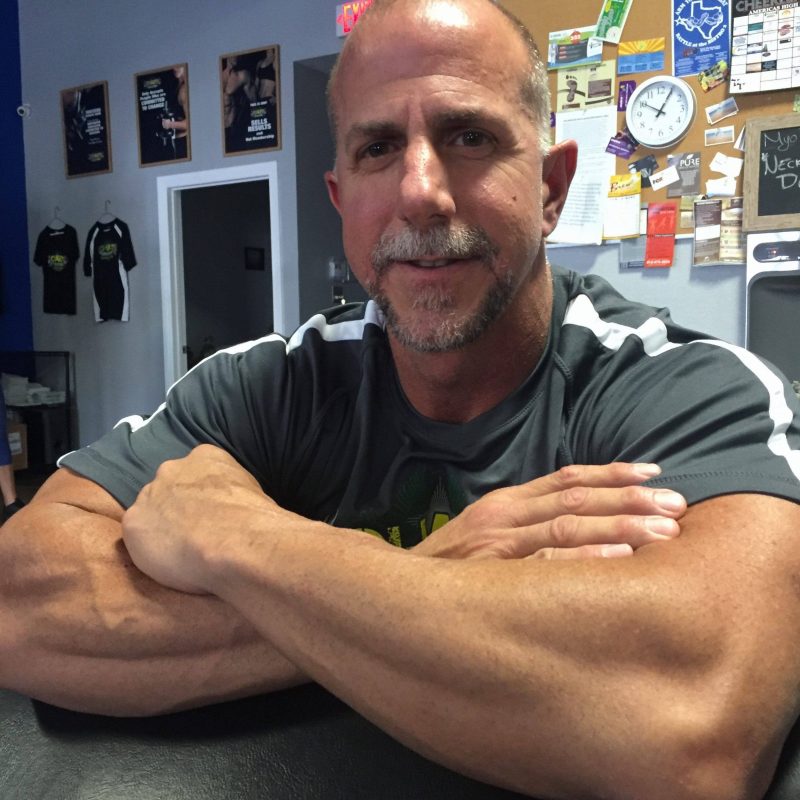 Chad Falco began his fitness career at a Gold's Gym, then moved on to Powerhouse and Worlds gym together. After a few years in the big gyms he realized that he had limits working for the big corporation gyms. So, in 2002 he opened his own personal training facility where he is fully equipped to help all clients achieve their goals. From 2002 to current he has helped hundreds of people achieve their quest for health and wellness.
How long have you been certified with NFPT?
I have been certified through NFPT since April 1, 1997.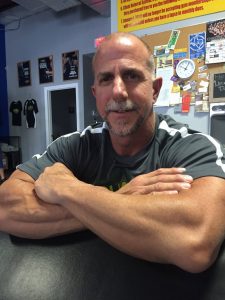 Why did you choose NFPT?
In 1997 when I was looking to get certified I looked at many certifying agencies. I saw that NFPT offered many ways for their trainers to keep up to date with the most current trends in the fitness world. The website was full of valuable information and was always up to date. Any questions or issues were always addressed the same day. I felt that they were on the leading edge of the fitness industry and where it is today. While many other agencies have come and gone  NFPT is still there leading the fitness world strong. Therefore I feel I made the best choice and keep current in my certification with NFPT.
What made you decide to become a personal trainer?
After being over weight myself and losing the weight I became interested in the fitness world. I became certified to just learn from it. I had no idea I would ever use it to help people. After quitting one job I decided to try the fitness world for a source of employment. I soon realized that this is what I wanted to do. And after 22 years of being certified and helping people I don't see myself doing anything else.
What is the biggest challenge for you as a personal trainer?
I think my biggest challenge is to make people realize that this is a lifestyle change. The example I use is I see them 12 sessions a month. That means I saw them one work day and a half for the entire month. What do they expect from me if they don't do the homework which is extra cardio and eating correctly? In order to lose weight all those components are needed to achieve success. They all think they get a cheat day on the weekend. But they don't realize one day of excess calories can sabotage a entire weeks work. I think that's the hardest part of what I do here.
What is your biggest accomplishment in the fitness industry?
After riding the coat tails as many fitness professionals do in another persons gym which I did for a little over three years. I stepped out on my own and have been successful for over 14 years. That has to be my biggest personal accomplishment in the fitness industry. To be successful and still be in business I must be good at what I do. There is a gym on every corner now and so many come and go overnight.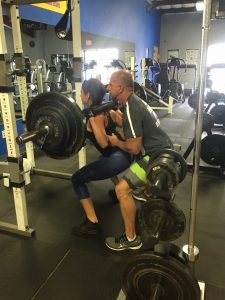 What has been your most rewarding experience as a personal trainer?
Over 14 years owning my own business after all the years in other gyms. Also, I feel like I have helped hundreds get off medications, play with their kids again and just live life. Getting someone in clothes that they haven't worn in over a decade is such a huge accomplishment. There are so many things its hard to just name only one or even just a few. This industry covers so many aspects of peoples lives.
Any advice for people thinking about a career in fitness?
If you are choosing a career in the fitness world don't just make it a job. Make it a career and be passionate about what you do. That will separate you from the other want to be competitors. And at the end of the day you sell results not memberships.