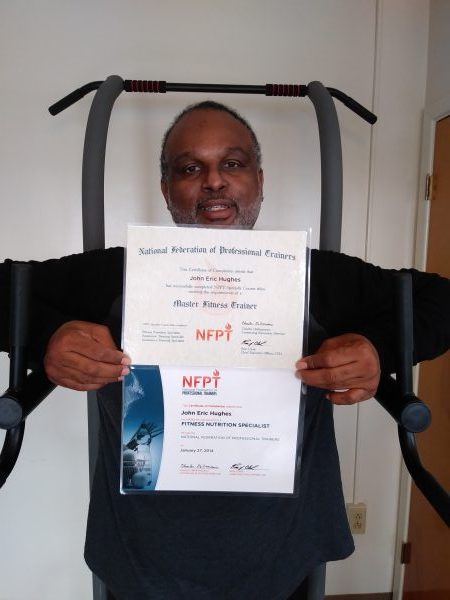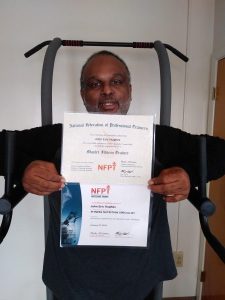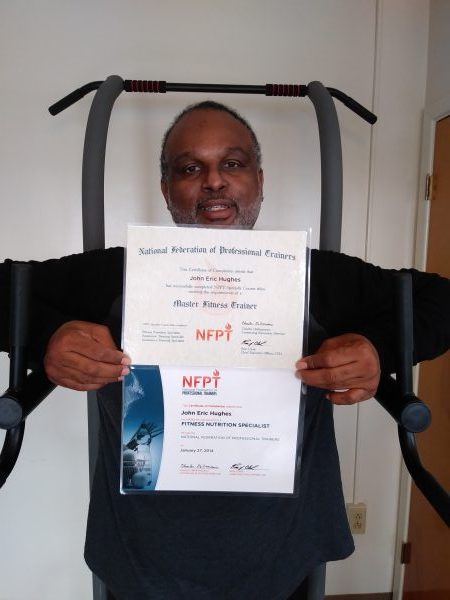 John Hughes shifted from the shipping and receiving industry to fitness after his father got ill and he saw the personal benefits of an exercise routine. This inspired John to teach and instruct others about the health benefits that exercise can provide. Now he's making a big difference in the daily lives of many people and working on a book.
In 2009 John became an assistant instructor at a recreation center in Fort Dix. Mr. Wade, the Recreation Director recommended John get certified with NFPT. John did so immediately because he really enjoys helping sedentary and sick people incorporate fitness into their lives.
John has been certified with NFPT since 2009 and has big plans ahead.
John's Training Methods
John teaches group classes for up to 10 people at a time in the 40 and over population. He uses body weight and calisthenics exercises with individualized regressions and progressions. John has a cardio, resistance and stretching routine that he has developed for his classes.
John enjoys seeing how tested knowledge and instruction of a properly customized exercise routine for a specific individual can help that individual not only improve their overall health but also get rid of existing illnesses. John believes that exercise is an important component of alleviating and sometimes eradicating many health issues such as high blood pressure, diabetes, stress, arthritis, cancer, and dementia.
John's Vision for the Future
Seeing the results people get from being committed to fitness inspired John to start working on a book so he can reach larger populations with his message. John tells people, "Give it a month, stick with it – you'll feel better and want to keep exercising."
In his book, John is illustrating his customized full-body resistance circuit-training routine, customized full-body stretching routine, and cardio routine for the 40 and over population.
John feels that the fitness industry is full of unlimited possibilities for anyone looking to start a career in it. He says, "There is life-long value for not only you but others too."