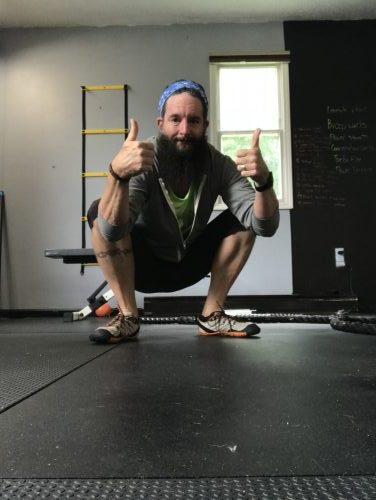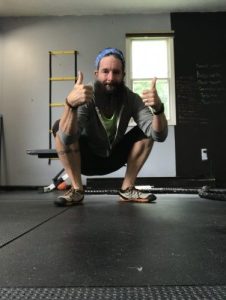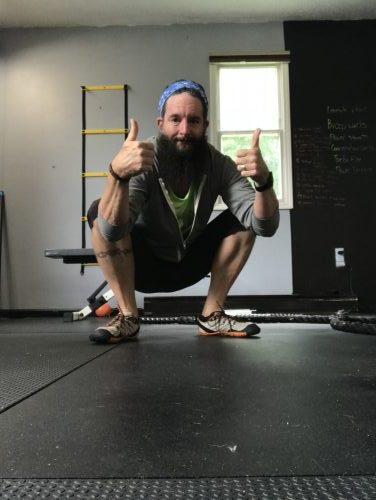 John Moore is a NFPT-CPT and Master Trainer, recently earning his MS Fitness Essentials certificate for training clients with Multiple Sclerosis.
"I am a 50-year-old trainer and I want people to know that they can always make their health and fitness better. It is never too late to start the journey." He believes that anyone can reach their fitness goals with the correct support and guidance.
What made you decide to be a trainer?
I love helping people change their lives. Doing things for the first time or just maybe the first time in a long time. I realized that I have the ability to help people do things to make their lives better. It was almost like an obligation but one that I gladly chose to follow
How long have you been a trainer? 4 years
Why did you choose NFPT? Very reputable and the continuing education is awesome. I researched many different organizations out there to get my certification through but found that NFPT is the most well rounded that I could find.
Where do you work? Moore Personal Transformations. After getting certified and working at a gym, I decided to start my own training studio. This way I would be in control of exactly how I could help people achieve their goals. It is much easier being my own boss and being able to tailor all the training that I do for my clients.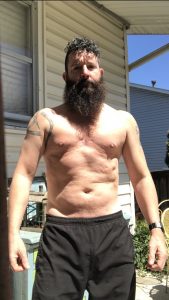 What's been your biggest challenge? Getting myself out there. I don't pay for advertising. The hardest part is just letting people know that I am here for them. I am usually a word of mouth kind of trainer. This seems to be working well so far.
What's been your biggest achievement? Adapting myself to each of my clients has been my biggest achievement. I am in a constant state of change just like they are. But it i
s what is needed to help them on their journey.
What has been your most rewarding experience as a personal trainer? Having one of my clients leave my training and go off on their own was rewarding. They continued what they had been taught and kept the progress going. It was a love hate thing actually. I was super proud and super sad all at the same time. But this is exactly what I am trying to accomplish as a trainer.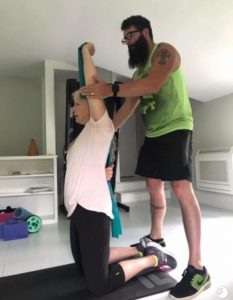 Any advice for people thinking about a career in fitness? My advice to anyone that is interested in a career in fitness is to really ask yourself what about fitness makes you happy?
What makes you want to get up and go help others every day? The rewards can be endless but you have to have a passion for helping others.
Is there anything else exciting you would like to share? My wife and I are so convinced that everyone that is starting their fitness journey should have access to a high-quality personal trainer. We started a non-profit organization that raises money to give scholarships to people in search of a personal trainer. The organization is called The Free Fit Foundation.
Could you be an NFPT Trainer Spotlight? Click Here to learn how.