You may not be eating enough between meals. Think we're crazy? Cross check your food log against your snackage and see if you're snacking between meals, how often, and with what kind of snacks? Low-fat snacks fuel your exercise activities, improve your health and keep you energized all day.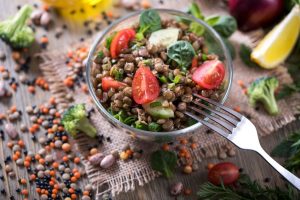 Snacking doesn't have to be a meal replacement or diet downer. "It can be an excellent, low-fat source of complex carbohydrates, your body's most important energy source, as well as calcium, iron and fiber," says Neva Cochran, R.D., spokesperson for the American Dietetic Association. Most women miss out on about 25% of the calcium they need each day and get only about half the suggested intake of fiber, according to the National Center for Health Statistics. Over time, these nutrient deficits can contribute to health conditions such as anemia, osteoporosis, heart disease and several types of cancer.
Besides filling in these nutrient gaps, "snacks can also sustain your energy levels by stabilizing your blood sugar, the fuel required by your body's cells," says Christiana Stark, R.D., a nutrition specialist at Cornell University. When blood sugar dips, which can happen if you don't eat about every four hours, you may feel tired. Snacks can also save you from getting too hungry and then overeating at the next meal, thereby helping you keep your weight in check!