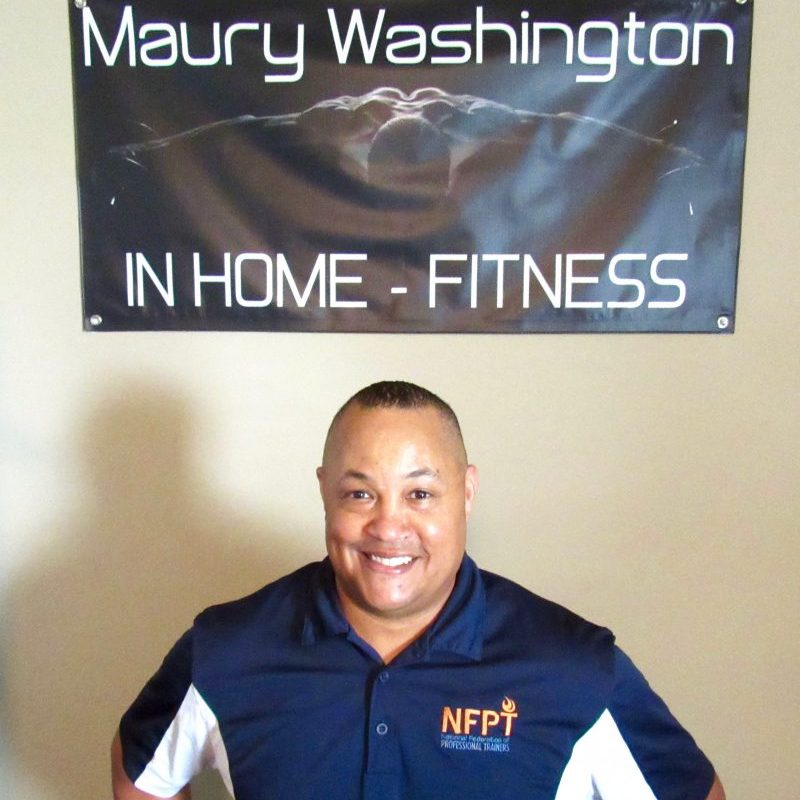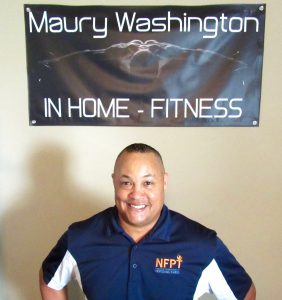 Maury is an ex-professional athlete who enjoys the opportunity to work in the fitness field for a little more than a decade as a certified PT.
"Fitness is my passion, my vision drives me to be the best business owner and trainer in the Central Texas area."
Maury currently works in a private studio from his home in Nolanville, Texas and runs his own fitness company. Maury Washington In-Home Fitness is the name of the business and can be found on Google , Facebook , Twitter, and Snapchat.
Maury travels to homes and businesses and brings all equipment needed to help clients meet their fitness goals. No challenge is too great.
Why did you choose NFPT?
NFPT was the right fit for me at the time when I needed a career change. A nationally accredited and affordable program that put me right in the personal training playing field. NFPT is respected throughout the country and helped me every step of the way in becoming and maintaining a successful fitness venue. NFPT brings their A game every day of the week and so do I… THAT'S WHAT'S UP
Why did you decide to become a personal trainer?
I decided to become a personal trainer for many reasons mainly because I always found myself constantly helping, spotting and giving gym members advice about fitness. A light went off in my head!
Why not become a trainer and get paid for what I was already doing for free? I know it's a little selfish but I'm glad I made the decision to get certified. It's been a wonderful ride and has allowed me to greet, meet, and motivate people from 5:00 am until 9:00 pm Monday through Friday.
What is the biggest challenge for you as a personal trainer?
My biggest challenge as a trainer is trying to work around injuries that I have endured throughout my years as a competitive athlete. To be an effective trainer you have to able to perform and demonstrate exercises and cardio regiments that you would have your clients execute correctly.
It's vital for me as a trainer to do the necessary things to help clients recover so that I can bring the exercise intensity at a very high level on a daily basis.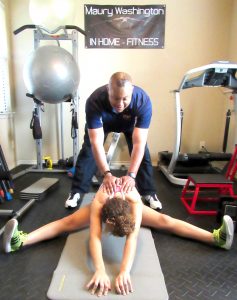 What has been your most rewarding experience as a personal trainer?
For 15 years I worked for the Killeen Independent School District working with kids before I decided to become a personal trainer. So I started training high school kids that wanted to become college athletes.
My biggest reward is seeing those kids faces light up on signing day when they are granted that scholarship that they have worked so hard for. It's an amazing feeling seeing kids grow into young adults and ready to take on the world.
What is the biggest accomplishment in the fitness industry?
My biggest accomplishment in the fitness field came when I was invited to my first fitness and health fair and seeing Maury Washington In-Home Fitness in lights. When I first started this vision of mine I would travel to my clients in an old beat up Buick with no A/C in Texas.
Thru the grace of God, I have evolved and expanded my vision into a thriving fitness business that has taken me places that I could only dream about many years ago. We were also able to do funky, freaky, fit, Friday's on the Radio. They were 30-minute segments on Z 92.3 with the program director the BabySitter were we answered questions about fitness.
Got any advice for people thinking about a career in fitness?
Let NFPT be apart of your journey in the fitness field it will be a win, win situation for you.
Hit the fitness playground with all you have and bring your A game every day of the week.
Take control of social media and make it work for you.
Learn, try, and apply new techniques and never get complacent.
Competition is strong but be stronger… THAT'S WHAT'S UP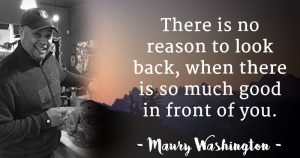 What does the future hold for you and for the fitness industry?
Virtual reality is a reality and it's something that can not be ignored. I intend to gain more knowledge to enhance my computer skills and become an expert on present-day computer technology.
Success can be accomplished in the gym but we must be able to make the worldwide internet a top priority for fitness professionals, don't get left behind.
[info type="facebook"]Join the Facebook Community Group to mingle with awesome trainers like Maury.[/info]
Could you be an NFPT Trainer Spotlight? Click Here to learn how.