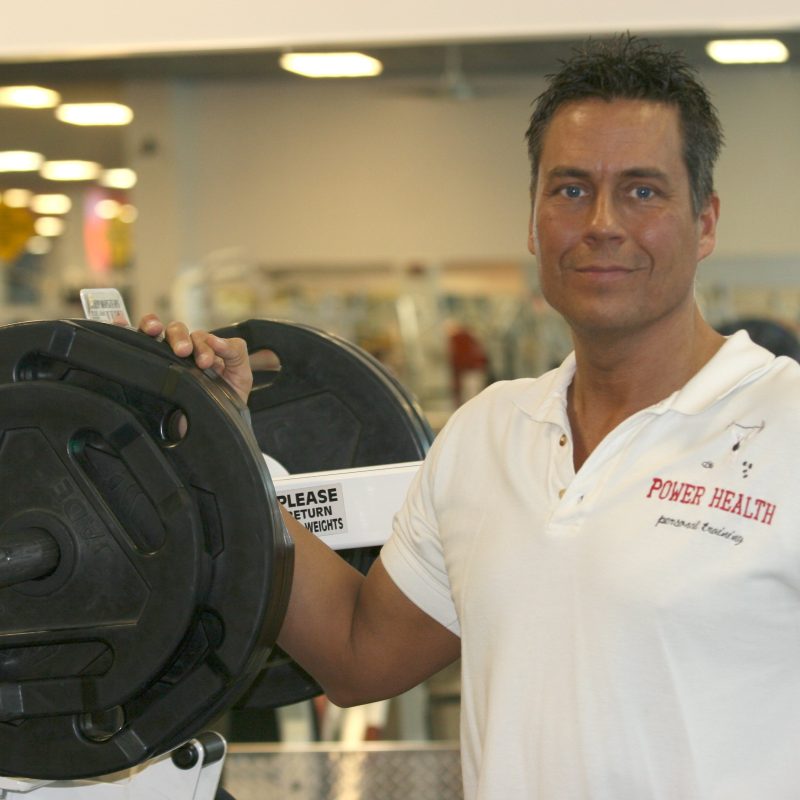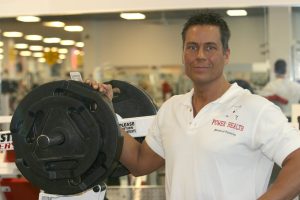 How long have you been certified with NFPT?
I have been certified with the NFPT since 1994.
I had been training people at a local gym with one-on-one personal training. As the industry starting becoming more mainstream the people looking for guidance also started looking at the trainer's qualifications. I remember reading about the NFPT Certification course in a fitness magazine. I remember mailing the NFPT as well as other certification organizations requesting information about their study program. I wanted to know the contents of their programs such as the diet, weight training, cardiovascular systems that would be covered as well as the testing. I found the NFPT to be very well rounded in their approach to a holistic system of training and health, so I went with them.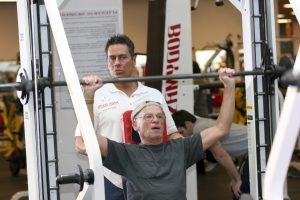 What made you decide to become a personal trainer?
I loved weight training and feeling and looking great.  I was fascinated with the physical changes that could be made with proper diet and training. I started a health and fitness consulting business by accident.  People knew I had been competing and came to me for help. Little by little both men and women of all ages and condition were asking me for help, so I started a health consulting business without any business plan. I started writing up training and diet programs as well as selling quality health food supplements.  
Some of these people would ask me how much money I charge to train them personally. I asked a fair price at the time ($20.00 a session) and started my own personal training business.
This gave me two sources of income. One for training clients one-on-one and the other source of income was writing up training and diet programs as well as selling quality health food supplements.  
What is the biggest challenge for you as a personal trainer?
I would have to say the biggest challenge in this industry is educating people about the difference between fad diet and training programs and a real life, time proven and healthy diet and training lifestyle. Everyone wants to lose weight and look great today; they want it now and they want it easy and fast! The laws of nature do not work that way.  Health is built on what you do each and every day, and the food you eat, the physical effort you exert and the frame of mind or attitude that dominates your beliefs. Changing someone's mind is not an easy task in this day and age.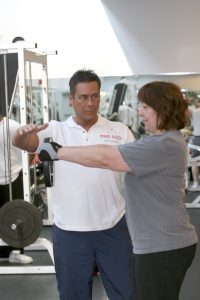 What is your biggest accomplishment in the fitness industry?
Surviving in the industry itself. At first the internet was a useful tool for fitness and health in general. Now everyone is an "expert" in this field on the internet. I keep plugging away with teaching the time tested and proven methods for building strength and health that lasts a lifetime.
What has been your most rewarding experience as a personal trainer?
I could not point out just one specific experience. I will say that I like to educate other people and see them be successful in their health and fitness goals. I love coaching people and watching them lose unwanted weight and grow stronger and more fit. Their whole outlook and attitude on life changes as their health and fitness changes. My reward is knowing that I played a part in their positive transformation.
Any advice for people thinking about a career in fitness?
My advice is to be who and what you are and sell that. Know the difference between a good exercise and diet program and a fad or bad exercise and diet program. People will at first purchase a trainer's services based on what they say they can deliver, but client retention is always based on actually delivering the goods!
I have been personally training people for over 33 years. I have sold over 25,000 books on weight training and diet through the mail and internet. I've been teaching college classes in weight training and proper diet for over six years and have sold my articles to both print and internet magazines. Whats so exciting about that?  That it's simple!  
My NFPT Certification has helped me in both ongoing knowledge, and the "NFPT Certified" after my name Daniel C. Przyojski lends to my credibility. It's exciting because it shows that you don't need a long list of certifications and other documentations to be successful in the fitness industry.
Like what you're doing, believe in yourself and don't give up!