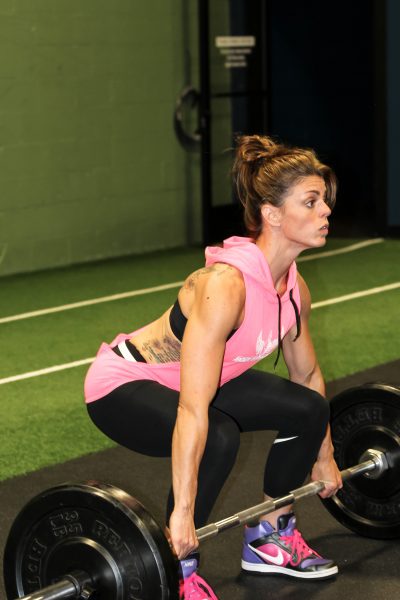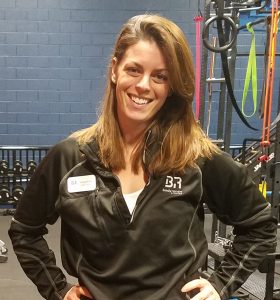 Krista is a bartender turned Elite Personal Trainer and Personal Training Director at Body Renew Fitness. She has 5 years of industry experience, a neat story, and many words of wisdom. Krista is certified through the National Federation of Professional Trainers and the National Council on Strength & Fitness.
Krista holds a Bachelors Degree in Psychology with a focus area in Applied Behavior Analysis, as well as additional qualifications in ViPR, Rip Trainer, and TRX. She specializes in small group personal training, healthy lifestyle coaching, and the empowerment of women through strength training instruction.
Get to know Krista and why and how she made the career shift…
How long have you been certified with NFPT?
I've been certified with NFPT since 2016.
Why did you choose NFPT?
To become an Elite trainer, I had to have a second certification from another nationally recognized company. Body Renew is a testing facility, thanks to Matt Hirschberg whom I have had the pleasure of knowing for a number of years. Some of my co-workers were certified through NFPT, so I was familiar with the teaching style of the program.
What made you decide to become a personal trainer?
I worked in the restaurant business for over ten years; I lived the late night life that tends to go along with it. Once I had my son, I began working out to lose the baby and restaurant weight for aesthetic reasons and to make myself feel better. When my son was 3, he said, "Mom, I want to be a bartender-just like you!". Immediately, I thought "absolutely not!".
I completely changed my life around because of the little boy looking up to me. A friend of mine told me that I was incredibly motivating when we worked out together. From there, I decided I wanted to help others make the change for themselves through fitness.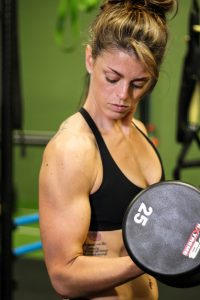 What is the biggest challenge for you as a personal trainer?
My biggest challenge has to be people who do not understand what I do. I have a reputation for being the tough or scary trainer, but I adapt the exercises to the client – nothing is one size fits all in this field! There is a meme about personal trainers depicting the different things people think we do, acting like a drill sergeant, acting like a cheerleader, acting like a therapist, etc.
In reality, I'm whatever my client needs me to be that particular day in order to get them through the designed program. A trainer's ability to read people is what makes us adaptable to almost anyone that comes to work with us.
What is your biggest accomplishment in the fitness industry?
My biggest accomplishment would have to be my clientele. I have a steady number of clients that I see on a weekly basis, many of whom have been with me for at least 2 years, if not the entire time I have been a trainer. They have set goals, reached them, then set new ones. They continue to get results!
What has been your most rewarding experience as a personal trainer?
There are two parts to this answer! My client's results would have to be first. Many have said, "without you, I wouldn't have been able to get to where I am now,". The chance to see people's transformations-physical, mental, and emotional; hear their stories, hear that I have been an inspiration is one of the greatest things I have had the opportunity in which to be a part.
The second most rewarding experience – my son, now 8 years old, makes healthy choices (without me pushing) based on my knowledge, my lead, and my job!
Any advice for people thinking about a career in fitness?
Never stop learning: about yourself; about the body, the way it works; how to adapt to clients needs – mentally, emotionally, and physically; new fad diets or workouts – you never know what questions you'll need to answer! Always understand why you're putting something into a program for someone – make everything have a purpose! Always be willing to teach and explain! It can be challenging, some people's stories can break your heart, but it is SO worth it!
[info type="facebook"]Are you an NFPT trainer? Join the Facebook Community Group. If you're not, come chat with NFPT here![/info]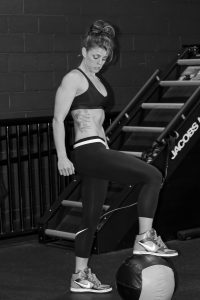 Could you be a NFPT Trainer Spotlight? Click Here to learn how.