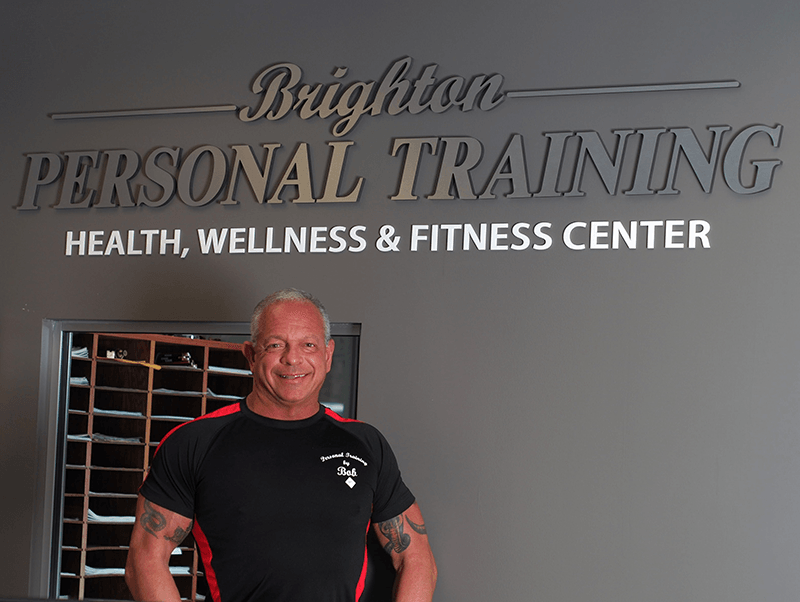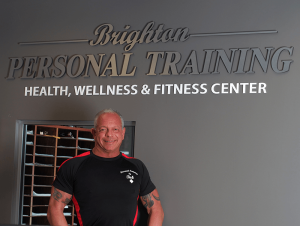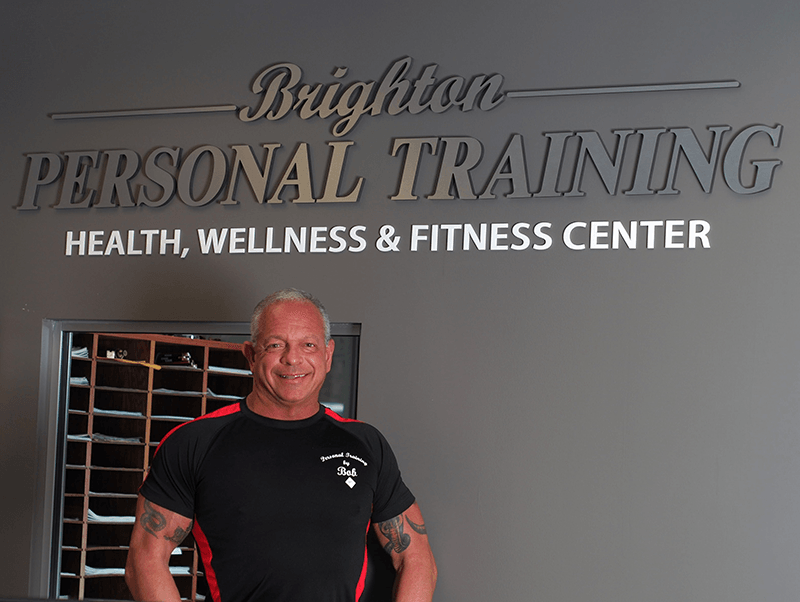 Robert Bovee is a certified master trainer, RTS, ETS, FTS. As a successful and well known Professional Personal Trainer and Exercise/Fitness Therapist, Robert continues to remain at the forefront of the industry by providing his clients with a thorough education and the tools to implement that education. By improving his client's physical health, strength, endurance, cardiovascular fitness and nutritional habits, he is able to motivate them to lead longer, happier and more productive lives.
How long have you been certified with the NFPT?                            
Since 1993, 23 years!
Why did you choose NFPT ?                                
I'm not the type of person that jumps into anything without researching it in depth. In fact I talked to Ron Clark personally three times before I made my decision. Ron and I share a lot of similarities, the picture that he painted for the future of NFPT, this company was something that I wanted to be a part of. What he had achieved prior to meeting me in 1993 only comes from being very smart, having a vision, being state-of-the-art, putting his nose to the grindstone and hard work. I personally just didn't want to get a PT Certification and be done with it. I wanted to find an organization that I could grow with & be a part of in the future.                                     
23 years later I'm here to tell you that choosing the NFPT over others was one of the best decisions that I ever made for my career. Not only did Ron achieve all the goals that he is set forth for himself and the NFPT, he exceeded far beyond that. I personally work to do the same in every aspect.                                                              
The NFPT does not stand around and let grass grow under their feet. They're constantly on the move, forging forward and, in doing so, supporting personal trainers that are certified by them in the same direction. That's why I not only picked them in 1993, I am still with them in 2017 and have every intention of staying with them until I can no longer do a quality personal training appointment.
What made you decide to become a personal trainer?                                                   
For me there was a lot of reasons, here's a few of them. I love helping people improve their overall health, wellness and fitness levels. I love the achievement in seeing a client reach their weight management goals. I Love helping clients recover from bone, muscle and soft tissue injuries. I love helping them manage their chronic conditions, diseases and disorders. I love helping clients live as pain-free as possible. But most of all, I love helping my clients feel better about themselves, because, when someone personally feels good about themselves, the world is a better place to live in. And God knows, in today's world, we all could use a whole lot of that. In short, I love making a positive difference in people's lives, and that's what makes my world go around and a happy place to live in.             
What is the biggest challenge for you as a personal trainer?                                               
I honestly don't have challenges as a personal trainer at this point in my career. If I had to pick a challenge out earlier on in my career it would be the hours that I had to work to become established. Some clients want to work out between 5 AM and 8 AM before they go to work, others wanted to work out during their lunch hour between 11 and 2 PM, and most wanted to work out after work between 4 PM and 8 PM. So I worked all hours until I became established and sought after. Now I work 35 to 40 hours a week and have around 40 people on a waiting list. Some of my clients have been training with me for over 15 years. I am now able to charge between $85 to $100 an hour (but of course life as a certified personal trainer didn't start out that way, it took time and hard work).                                                              
What is your biggest accomplishment in the fitness industry?                                     
Lasting the test of time and flourishing in a very tough industry to make it in. At no time did I ever think that I wanted to do something else for a living. I love what I do for a living, I can't wait to get up in the morning and go to work.                          
What has been your most rewarding experience as a personal trainer?               
Interviewing and hiring the love of my life, Brianna Erb 8 years ago. She has three daughters 21, 17 and 14 and I have three sons 22, 15 and 13. Due to the nature of our industry and the hours we have to work it can be hard on relationships. I love that I'm with someone who loves the industry as much as I do. She is an NFPT Certified Personal Trainer, Master Trainer and Exercise/Fitness Therapist. She is easily one of the best trainers on the East Coast. She's gorgeous inside and out. We work together, train together, live together, parent together, hang out together and travel together. We love to travel, we go away 4 to 5 times a year. She's my partner and Life Is Great !!!
What has been your most rewarding experience as a personal trainer?                   
You have asked me a question that's next to impossible to answer. I would have to say my entire career, all 40 years of it. I've loved every minute of it.
Any advice for people thinking about a career in fitness?                                                  
Follow your heart and make your dreams come true. Work hard and make it happen. If you love the fitness and personal training industry do what you love to do. Because there is nothing worse than going to work 8 to 10 hours a day doing something you just don't love to do. If you love what you do, you can't possibly call that going to work. 
Find out more about Robert and his personal training career and services, here.