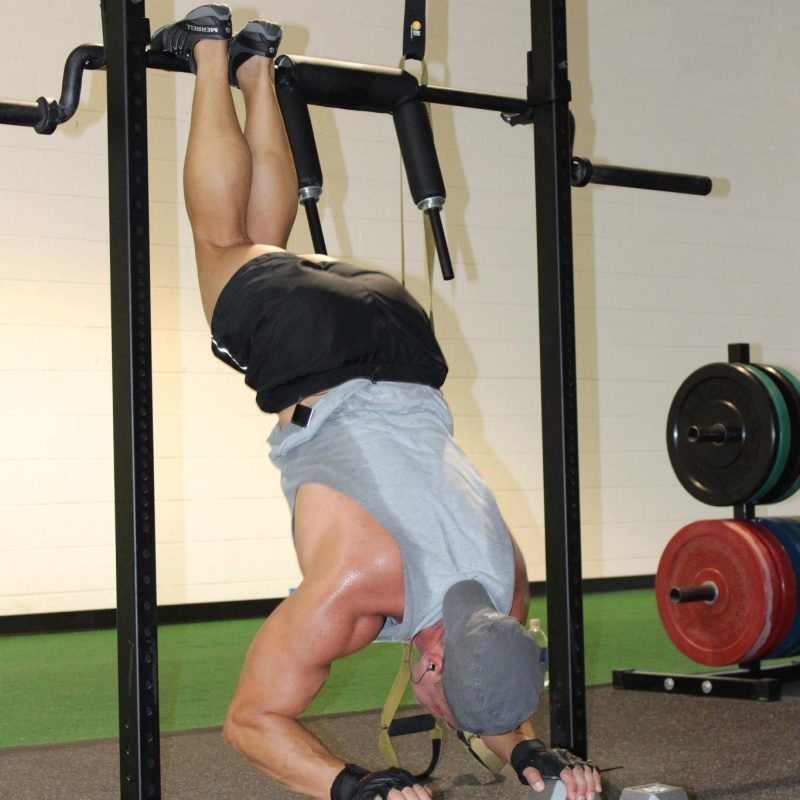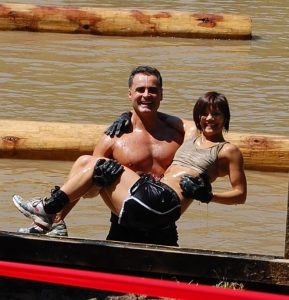 Tim has been coaching, personal training and leading group exercise classes for over twenty-five years. In the mid 1980's he was helping young men and women that he recruited into the Marine Corps prepare for bootcamp. As a police officer he helped other officers lose weight, train in defensive tactics, and work on better nutritional habits. Staying fit was an important part of staying alive in that profession. His mission isn't complete yet, find out what else this exceptional trainer is up to these days!
How long have you been certified with NFPT?
I have been with NFPT since the mid 90's, when Bob Bovee started Personal Health Approach (PHA) actually. Funny, I was sort of lazy about taking the test at first and then Bovee finally locked me in a room and made me take the test. This is something I loved about Bob. I'm so glad I did because it made me legitimate. There is something to be said for that piece of paper.

Why did you choose NFPT?
I chose NFPT because of its lack of "BullS" straight forward approach to training trainers. This certification teaches you how to train people. It drives me nuts when there is too much emphasis on physiology and biology (academic). Programming is key. The NFPT manual focuses more on the creativity of the personal trainer. A more creative thought process is fostered with the trainers.
What made you decide to become a personal trainer?
Passion for fitness and helping folks is the reason for becoming a trainer.
What is the biggest challenge for you as a personal trainer?
When working with police officers I had to convey that squatting 500 lbs. wasn't as important as exercises that mimicked their regular activities. For example, reaching down with one hand and picking up a gear bag. Making exercises that support that movement were important but tough to sell them on at first. When they went back to work and realized their back pain was reduced they started to trust my methods more.
The same applied with military. Explaining to them that bench pressing 300lbs. doesn't transfer to completing 30 push ups for their fitness test was a trick. It was surprising to me that 20 year old kids couldn't do that many push ups, but it was because they were so focused on lifting heavy for strength. What they needed was endurance training. Getting these kids into a new mindset was challenging.
Working with stroke recovery patients is my current challenge. It's a population that keeps me learning. Typical stroke recovery therapy uses tools that are too new to the brain. The exercises are often part of a protocol that may or may not be familiar to the client. Trying to communicate this to their physical therapist can be a challenge.
What I've found that works is taking what the person used to do and creating exercises based upon what was familiar before the stroke. This has proven to bring motor function back much faster. For example, I had a client who always used a leg press. So, what I did was put him on the couch and a pad on my chest and had him push my body backwards. His brain was able to re-connect to that movement. This allowed him to squat, stand up and eventually walk.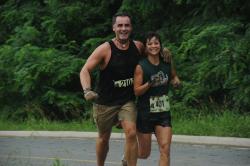 What is your biggest accomplishment in the fitness industry?
My own Stroke recovery is my greatest personal fitness accomplishment, and helping other stroke victims recover now. I suffered a stroke in 2008. It was caused by a previously unknown congenital hole in my heart. The strength of my heart MUSCLE … as a separate system … from all the years of living a fitness lifestyle, kept me alive. The heart kept beating when it should not have due to the extreme increase in pressure and rate! Living my life with Corinthians 6:19 & 6:20 as my guide has kept me alive!!
I was training again only two weeks after the stroke!! (balancing on a cane to walk and stand) I then met Stephanie, my wife, four months later. This picture of us from the mud run was only six months post stroke and heart surgery! Our body is indeed a temple of the holy spirit to be cared for and kept strong!
I've also had the opportunity to train Josh Stamer #57 on the Tennessee Titans and the 2007 Miss North Carolina – Jessica Jacobs who placed 4th in Miss America.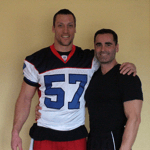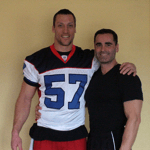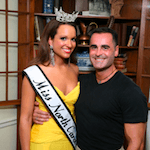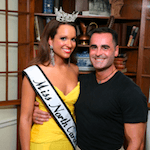 What has been your most rewarding experience as a personal trainer?
Helping my stroke recovery clients walk and move muscles that have not worked since their stroke is by far the most rewarding part of my current career. One of my clients was a weight lifter and very avid every day exercise person who couldn't walk after his stroke. Getting him back to standing up and walking again was very rewarding. He's the one who used the leg press pre-stroke, which I talked about earlier.
Any advice for people thinking about a career in fitness?
If a person wants to become a trainer…do it to help folks and not be in it for "billable hours".
Many trainers stay in one area. I encourage you to take on new challenges and learn about different populations.
I encourage young kids who were in the military to continue staying in shape by pursuing a career in fitness. NFPT is a great certification option for them because the demographic they'd be working with the general public and a multi-faceted population that allows the trainer to exercise creativity in their training programming.
"Do you not know that in a race all the runners run, but only one gets the prize."
Tim's Training Philosophy
It doesn't matter what the exercise is. You're either pushing or pulling something. It doesn't need to be more complicated than that and I feel that compound exercises are more valuable than isolated. A preacher curl standing up is better than an isolated biceps curl on a machine. This is great for body builders, but not for the rest of us not standing in front of a crowd in a thong. The calorie and heart rate difference alone makes it more beneficial. Burn more calories by engaging more muscle groups.
Is there anything else exciting you would like to share?
I travel to Air Force reserve wings and teach the academic side of how to improve fitness. I use Target Heart Rate Training. I also teach about caloric needs. Using math is a great way to track the numbers and show results. I use spin bikes to teach them to condition their heart. This helps the recruits to pass their tests.
I recently taught a Fitness Improvement briefing at a Senior Enlisted Leadership Summit. The Air Force gets together their senior leaders and I've educated these folks on how to teach their troops the methods I utilize.
I'm working on having NFPT set up a table at Air Force Yellow Ribbon Re-integration Events. We have employers, healthcare, VA, financial planning, college benefits and programs at these events. It'll be neat to offer personal training as a potential career path to these folks.
[info type="facebook"]If you're NFPT Certified, hang out with Tim and others in the Facebook Community Group and if not, come chat with NFPT here![/info]
Could you be a NFPT Trainer Spotlight? Click Here to learn how.